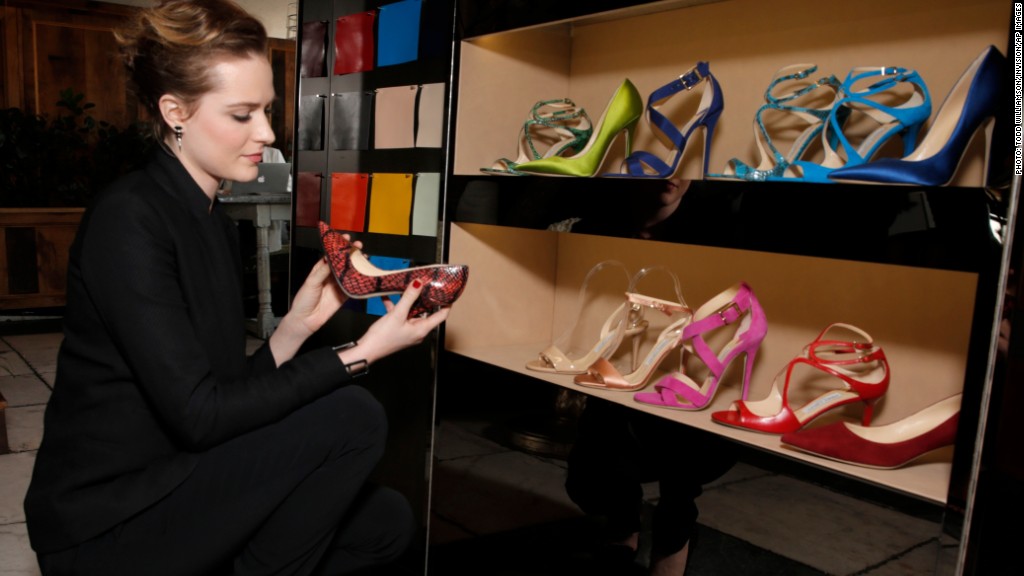 Would you like some shares with those shoes? Jimmy Choo, the luxury footwear retailer, is planning an initial public offering in London.
The company, which was founded in 1996 by designer Jimmy Choo and former Vogue accessories editor Tamara Mellon, expects to list on the London Stock Exchange in October.
The brand gained international fame for its prominence in films and TV shows, including "Sex and the City" and "The Devil Wears Prada." Jimmy Choo accessories are also frequently flaunted by Hollywood stars on the red carpet.
A pair of Jimmy Choo shoes can cost well over $1,000, and purses are just as expensive.
Related: 6 fashion start-ups to watch
Jimmy Choo reported sales of £282 million ($462 million) in 2013, up 16% from the previous year, though earnings growth was relatively flat.
The company operates about 120 stores around the world, and plans to open 10 to 15 new stores each year. It has its eye on expansion in Asia, where the ranks of the wealthy are growing fast.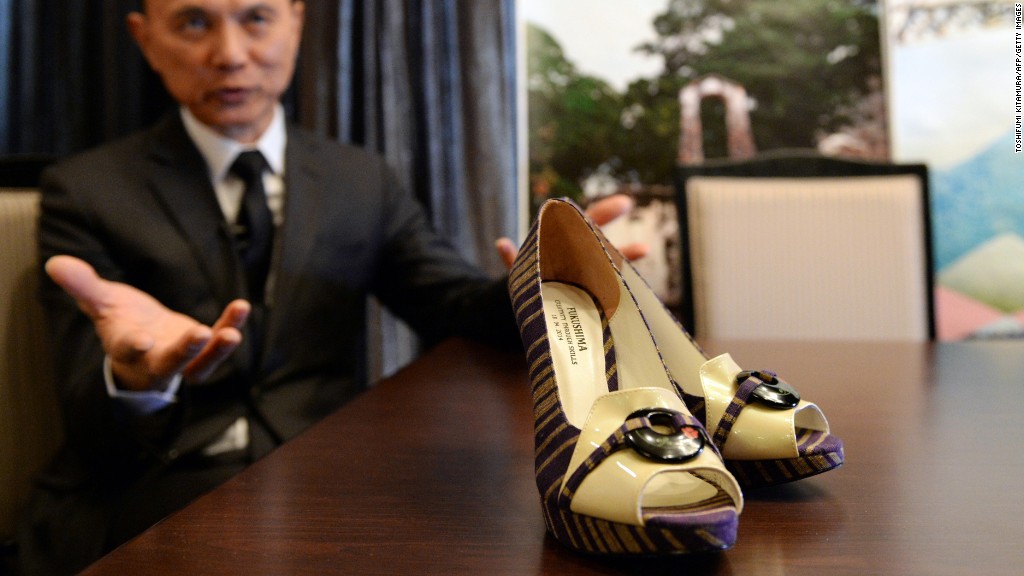 Neither Choo nor Mellon are with the company these days, but Choo's niece -- Sandra Choi -- serves as creative director. She's been involved since its inception.
"Jimmy Choo is a clear success story with strong momentum and I am confident that our future as a public company can only extend our reputation and position in [the luxury] sector," said CEO Pierre Denis.
Related: Forget smartwatches. Solar dresses are the future
Private equity firm JAB Luxury acquired Jimmy Choo in July 2011. It plans to sell at least 25% of the company in the IPO.
JAB also owns high end retail brands Bally, Belstaff and Zagliani.