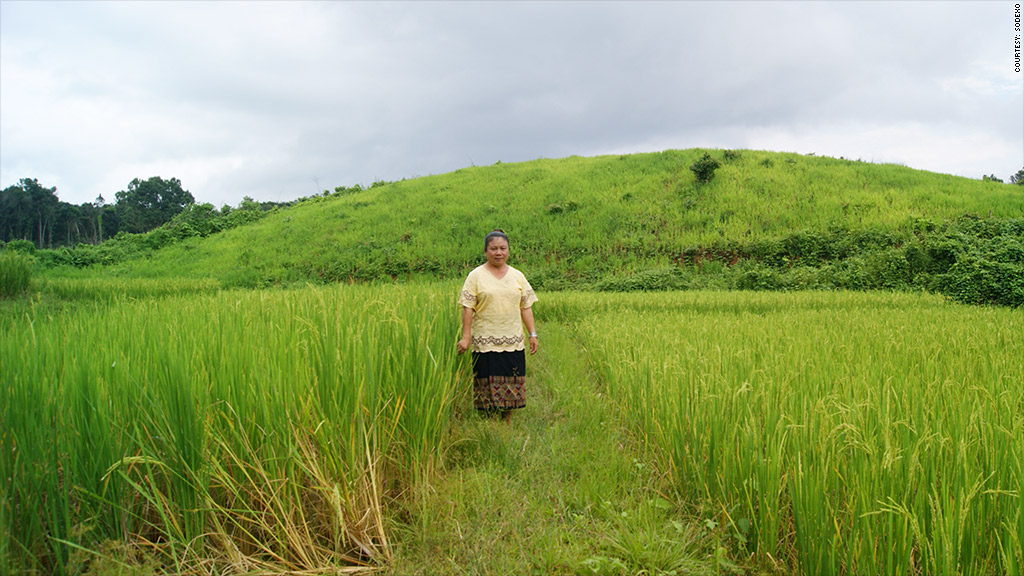 Sodexo is one of the world's largest companies, but it's planning to use small businesses in a big way.
This week, the food service operations and facilities management company vowed to pump $1 billion into 5,000 local farms and other small business around the world.
The "commitment to action" was made at the Clinton Global Initiative, one of many efforts the foundation has made to connect big business with small firms.
Sodexo will partner with over 150 organizations in 40 countries to help identify its local partners. Over the next three years, the company will purchase goods from small and medium-sized firms, putting the products into schools, businesses, government offices and sports buildings that it distributes to.
The commitment will also focus on helping women-owned and operated small businesses (roughly 1,500).
Sodexo -- a French company founded in 1966 -- has made smaller-scale efforts to support local businesses (like Farm to Table dinners at universities). But this week's commitment marks a more formalized, robust effort to help support the "little guys."
"We're the 18th largest employer and have 34,000 locations [globally] " said Dr. Rohini Anand, global chief diversity officer at Sodexo. "We have a responsibility to give back."
Related: Can this bank lift 80,000 out of poverty?
Sodexo is just the latest corporation that's committed to leveraging its market position to help small businesses.
In its 10-year history, the Clinton Global Initiative has found that collaborations between groups -- like corporations, non-governmental organizations and aid agencies -- are more likely to have an impact.
"It makes a difference if people work together," President Bill Clinton said on a conference call Saturday. "Networks of cooperation will be the dominant mode of success [in the future]."
In fact, a huge majority of commitments made at CGI have involved partnerships between multiple organizations (many of which are cross sector, such as between a corporation and an NGO). This year, the Alliance for a Healthier Generation reached an agreement with the American Beverage Association, Coca-Cola (CCE), Dr. Pepper Snapple Group (DPS) and PepsiCo (PEP) to reduce beverage calories by 20% by 2025.
Related: Women have trouble asking for money
Cross-partnership commitments also tend to be more successful in reaching their commitment goals (and often exceed them), according to CGI.
In its ten year existence, the Clinton Global Initiative has facilitated $4.3 billion worth of investments and loans to small and medium-sized enterprises. As proof that its strategy works, CGI points to the fact that just 4.9% of commitments have been unsuccessful.