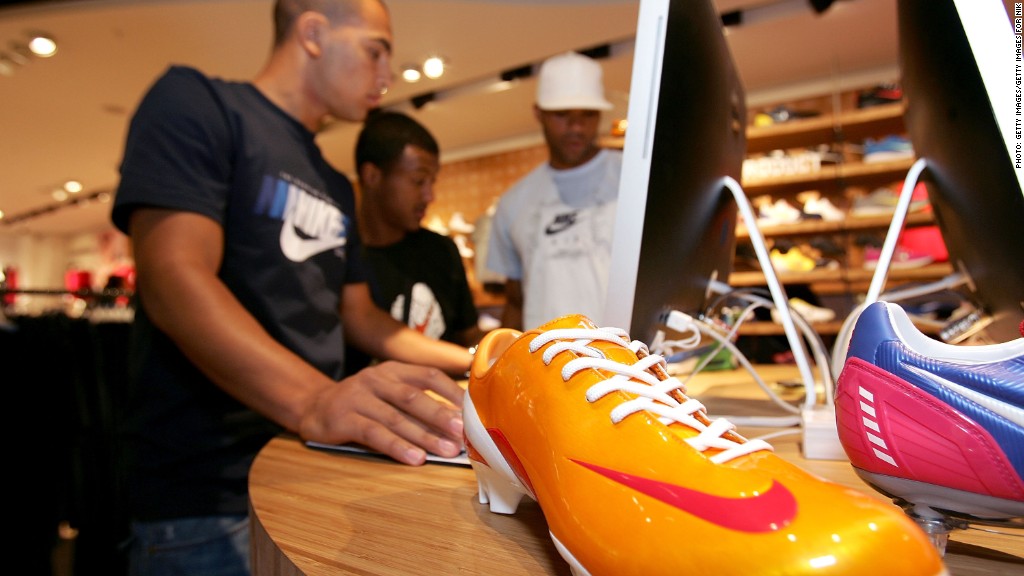 Nike's online sales were 70% higher last quarter, sending shares up nearly 8% premarket.
The company's investments to improve Nike.com and its flashy Nike ID site that gives shoppers endless options to customize shoes and gear brought in shoppers.
Customers can pick the color of the bottom and top of their new kicks, the pattern, the shoe lace color, and even have an inspirational message sewn into the tongue of the shoes.
The options appear to be attracting women with sales of female gear growing faster than men's. Online sales of women's shoes and apparel grew significantly, said CEO Mark Parker on a call with investors. He credited the Nike Plus Training Club app for women as one reason for the faster growth. The app has been downloaded 17 million times.
Related: Nike swooshes in to keep Kevin Durant
Some of Nike's success is also due to a bump from this summer's World Cup, said Trevor Edwards, the president of the Nike Brand.
Nike (NKE) was not an official sponsor of the tournament, but it did sponsor the most teams at the World Cup, including the U.S. men's team. More players at the tournament were wearing Nike "boots" than all other brands combined, Edwards said.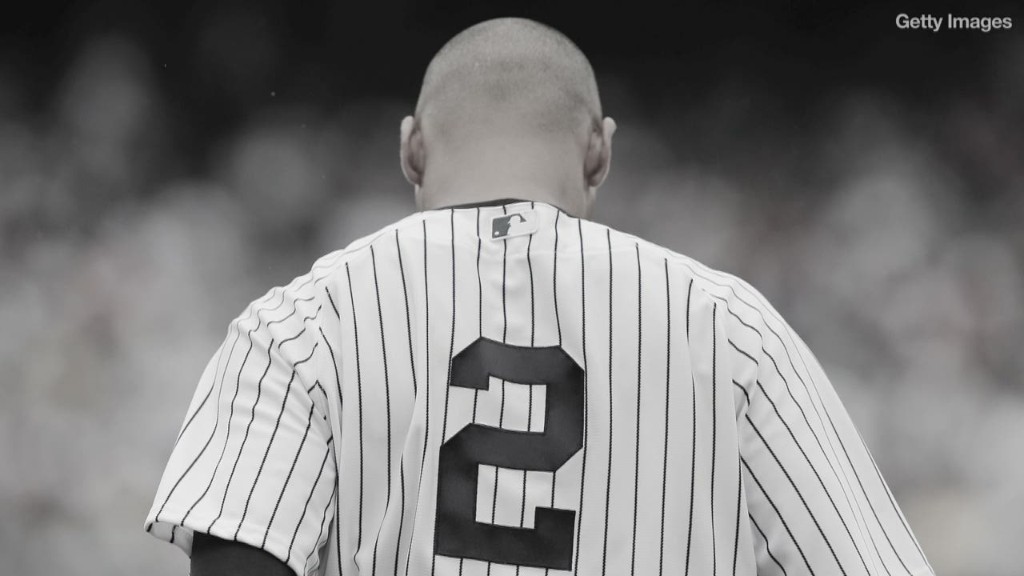 Revenue was up across all categories. Sales of footwear, its most profitable business, were up 18%.
On the call, the execs also touted Nike's endorsement of basketball superstar Kevin Durant. The company recently outbid Under Armour (UA) for the deal, reportedly paying $300 million. Nike posted a photo of Durant next to its quarterly earnings report on its website.