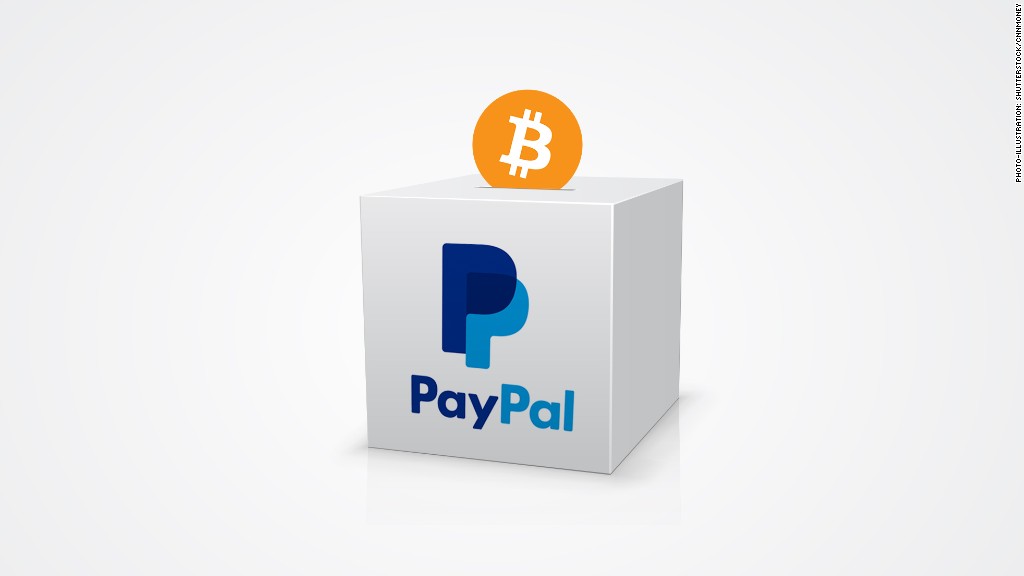 PayPal, meet Bitcoin.
This week, the payment processing company PayPal took its first venture into the world of all-digital money.
Merchants that work with eBay's (EBAY) PayPal can now easily start accepting payments from customers that use Bitcoin (XBT), an independent, government-less currency.
PayPal struck a deal with three Bitcoin payment-processing companies: BitPay, Coinbase and GoCoin.
Bitcoin is an Internet-based system of money specifically designed to cut out middlemen, like banks and governments. So, it sounds odd to have Bitcoin processors. But they make it easier for everyday, non-tech-savvy businesses to accept bitcoins -- and immediately convert them to cash.
But why take bitcoins -- which have fluctuated in price from $1,100 and $400 in the last year -- instead of proven government money?
The system offers much lower transaction fees, which cost businesses a huge amount of money. The 2%-3% that shops pay in credit card swiping fees can obliterate their profits.
Consider this PayPal's first -- but not last -- foray into the world of Bitcoin. The company has made clear that its interest in Bitcoin runs more than skin deep.
In the last year, eBay's two top executives -- CEO John Donahoe and former president David Marcus -- have expressed interest in Bitcoin's technology.
Related: Here's why Bitcoin matters
PayPal's senior director of corporate strategy, Scott Ellison, told CNNMoney the company is most intrigued by the potential to harness the technology that lies at the heart of the Bitcoin system, a public ledger called a blockchain. It's a totally new way of thinking about transactions. It keeps records that are decentralized and keeps users semi-anonymous while making their transactions public.
"We think Bitcoin has tremendous opportunities going forward," Ellison said. "If you really want to understand how a technology works, you need to actually be in that technological space yourself."
Ellison said the move integrating Bitcoin into PayPal is a continuation of the company's view of itself as "the original payment disruptors."
Jose Pagliery is the author of Bitcoin - And the Future of Money (Triumph Books, Chicago).