Somehow a baby stroller has become a coveted "it" item and status symbol. But it was never intended to be one.
Bugaboo strollers catapulted to success in the early 2000s and became a must-have for expecting celebrities and soccer moms alike, despite their steep price, with models retailing for between $600 and $1,200.
The funny thing is, Max Barenbrug, the founder and creator of Bugaboo, wasn't even thinking about moms when he came up with the idea in 1994. In fact, he first designed the stroller for men. He didn't even create it with children in mind, really.
At the time, he was a design student in Amsterdam, trying to come up with an idea for his graduation project. From the window of his apartment, he saw parents struggling with clunky strollers decorated with teddy bear prints and "stupid colors."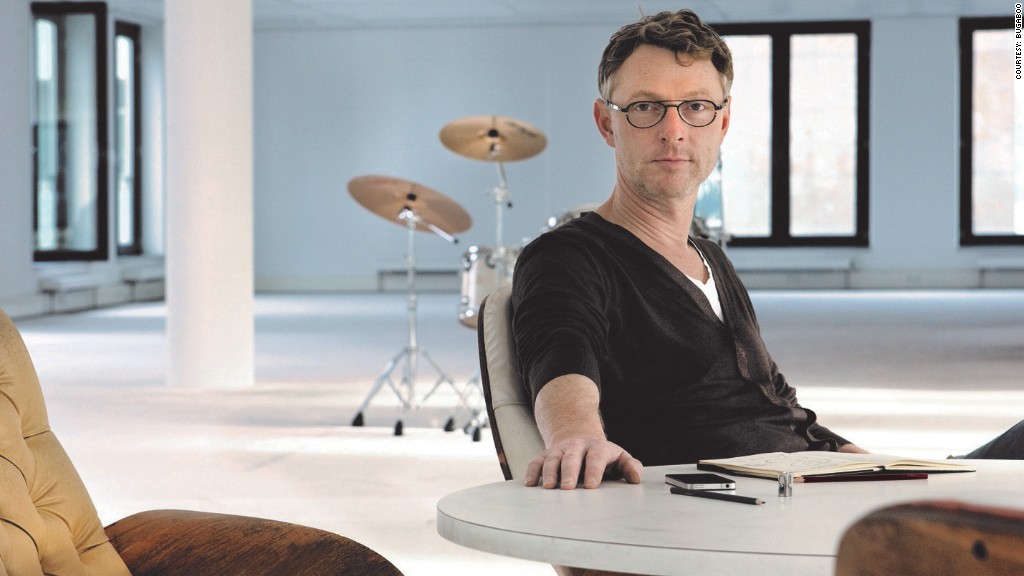 So he set off to create a stroller that had nothing to do with being cute or cool. For him, it was all about mobility and function. No nonsense.
He made his first model with the idea that men could use it for all types of recreation -- transitioning from the beach to the street, up stairs and into cars all with ease. The only problem was no manufacturer wanted to take it on.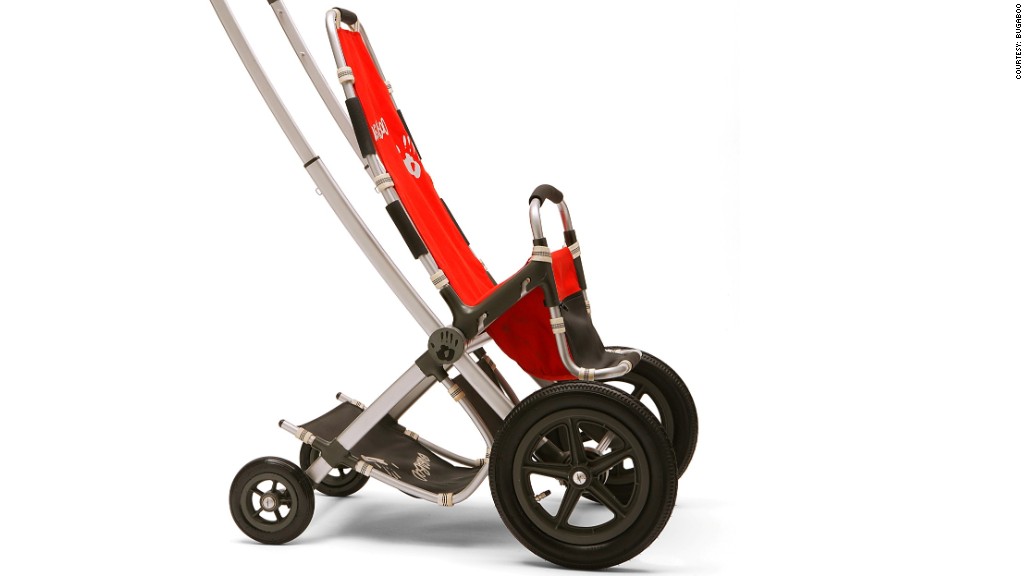 To convince them, Barenbrug redesigned the stroller several times to make the it more marketable, a bit flashier and up to safety standards. When it came to finding a name, he flipped through the dictionary for inspiration. He looked up the word 'buggy,' but his eyes caught the 'bugaboo' nearby. He was so taken by the word that he didn't care that its meaning -- an object of fear -- is decidedly not child-or-marketing-professional-friendly.
When Bugaboo finally launched in 1999 in Holland, it was an immediate hit -- new parents in every neighborhood in Holland, even the royal family, were either pushing a Bugaboo or wanted to be pushing one, he said.
The tipping point
But what really launched the stroller intended for men was an American TV show about women having sex.
Bugaboo was in the midst of making plans to bring the strollers to the U.S. market when "Sex and the City" approached the brand about using one of its strollers in the show. It was lightning in a bottle for the brand: An episode with Miranda toting her son around town aired, and overnight, every American mother had to have one. It turns out that the show, credited for making the very pricey, very glamorous shoemaker Manolo Blahnik a household name, did the same for a decidedly unglamorous item that most parents only viewed as a necessity, not a stylish accessory.
"By accident, we went into the U.S. earlier, but the show opened a lot of doors for us globally," said Madeleen Klaasen, Bugaboo's chief marketing officer, who has been with the company for more than a decade.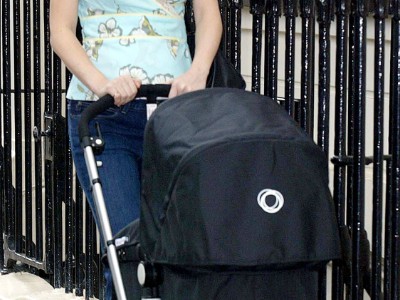 Since then, celebrities have flocked to the brand, with everyone from Duchess Kate to Gwyneth Paltrow buying one. Barenbrug once received a call years ago that Madonna had come into its Los Angeles store, eager to take one home.
The bang for your buck
So the strollers became something to covet -- an item that made parents, who were maybe sleep-deprived, feel trendy and in-the-know and luxurious, even if they had spit-up cereal stuck to their sweaters.
But stores started to see them flying off shelves for another reason: the quality of the aluminum and the fabrics used held up better.
Sure, you can get a stroller for half the price. But according to Eli Gurock, who owns the baby gear haven Magic Beans in Boston, parents pay a premium for products that work well and last a long time.
"For a lesser-quality product, when it breaks, it's broken for good and goes in the garbage," he said. "The thing about Bugaboo is it's not a ripoff."
The staying power
Collaborations with different designers, from a brightly-colored Missoni pattern to Andy Warhol's famed pop art flower prints to a sleek black Marc Jacobs versions, have also been a draw.
At the same time, Bugaboo has consistently updated existing models and created new ones to meet customer needs, like a Bugaboo Donkey double stroller and a just-announced model meant specifically for runners.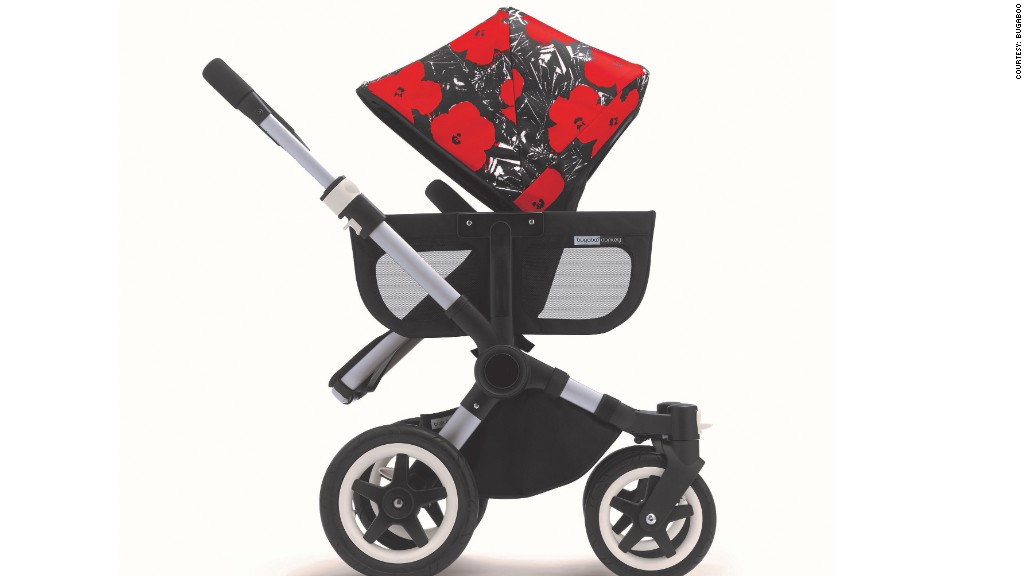 Zanna Rassi Roberts, senior fashion editor at Marie Claire, stylist and fashion correspondent for "E! News" and "The Today Show," strolls her twin daughters around in a Warhol print double stroller. She said it's like pushing them around in a piece of art.
"I have to be in a sociable mood when I pop them in [the stroller], as everyone stops to firstly look at the stroller, and then at the twins," she said.
"We make this product as good as we can with as good of a value as possible, but at the same time, you know you're special, you know you're part of something if you have one," Barenbrug said. "It's exclusive without exclusivity."