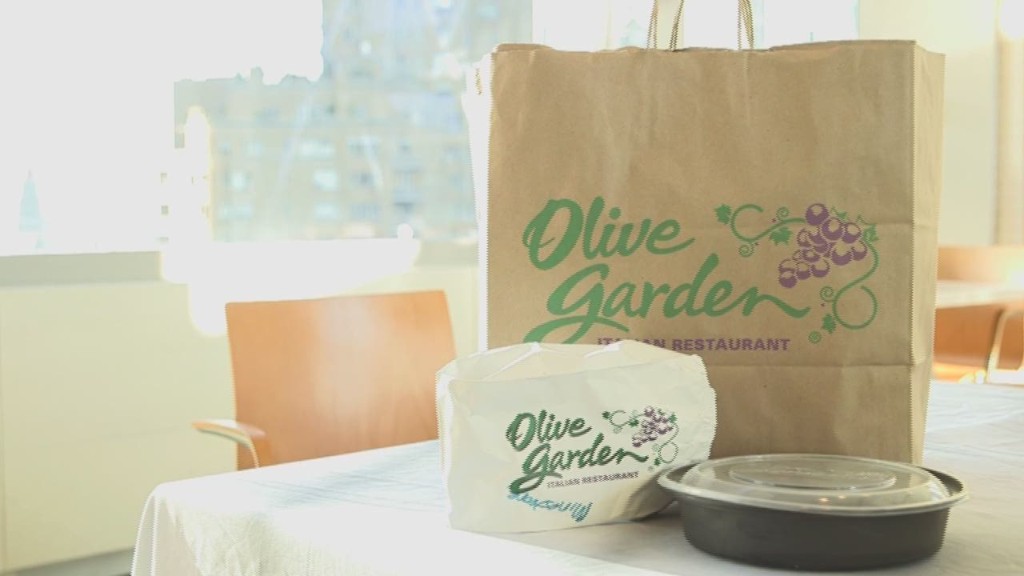 When a big hedge fund released its scathing takedown of Olive Garden's food, we couldn't resist weighing in. Is the food that bad?
We are not food critics, but we're both passionate about Italian food, which stems from our personal backgrounds.
Cristina's grandmother who comes from Rome had her rolling homemade gnocchi before she could ride a bike. She still picks the crispiest pieces of pancetta out of the pan while making carbonara.
Paul learned how to cook Sicilian food from his dad ... and urges Cristina to embrace the awesome culinary combination of pignoli and raisins.
Activist investor Starboard Value has accused Olive Garden owner Darden (DRI) of wasteful practices, bad management and raising prices to make up for declining sales at Olive Garden.
Related: Olive Garden's big problem? Cold breadsticks
Starboard dispenses advice on how Darden should cook pasta and urges it to use extra virgin olive oil -- even pulling a quote from The Frankies Spuntino Kitchen Companion and Cooking Manual. The hedge fund thinks there are too many preservatives and artificial ingredients. Since we are not regular Olive Garden diners, we decided to try it.
Needless to say, we mostly agreed with Starboard. The food did not please the palates of these proud Italian-Americans.
Olive Garden's response? Darden told us they were sorry that our order "was not satisfactory to you and consistent with the improved quality and service we are achieving." The company added that it has received "outspoken support" from many of its customers about the food and dining experience at Olive Garden.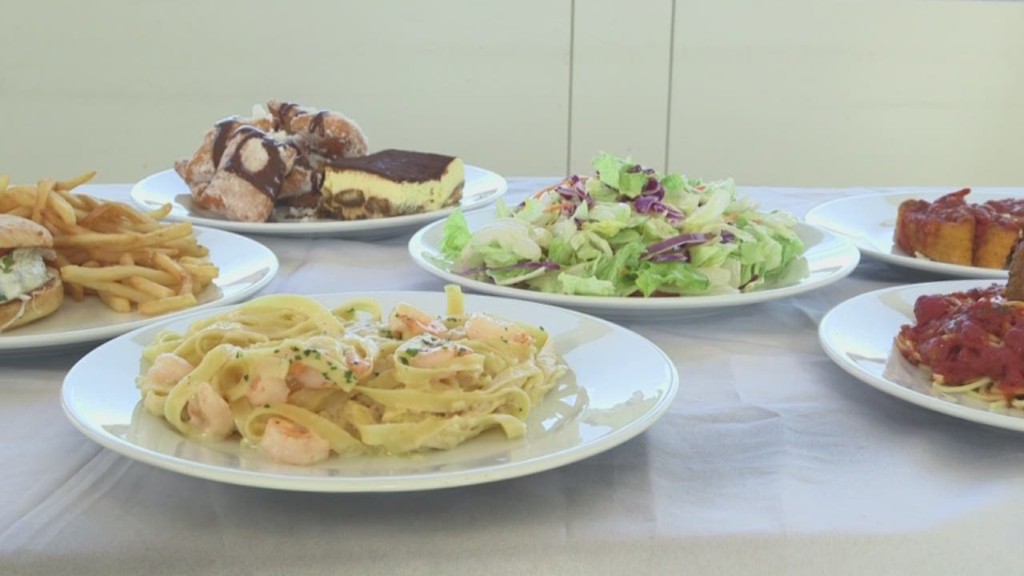 The company also said it has addressed a majority of Starboard's suggestions, but argued its brand would suffer if it implemented all of Starboard's recommendations.
Darden clearly needs some kind of added spice. The stock is down about 5% this year and is lagging many of its competitors.
Frankly, the attack by Starboard on Olive Garden and Darden isn't particularly vicious compared to some other activist shareholder takedowns.
Shareholder slaps: In 2006, Carl Icahn had investment bank Lazard (LAZ) put together a 343-page report about why Time Warner (TWX) should be broken up into four companies. Time Warner is the parent company of CNNMoney.
Even though Icahn sold his stake in Time Warner several years ago, the company eventually did follow his plan. Time Warner Cable (TWC) was spun off in 2009. AOL (AOL) followed suit that year too. And earlier this summer, publishing division Time Inc. (TIME) was spun off.
Sometimes, activists get personal as well. Bill Ackman repeatedly called for former Procter & Gamble (PG) CEO Bob McDonald to be fired.
Dan Loeb dug up dirt on former Yahoo (YHOO) CEO Scott Thompson that showed Thompson had some inaccuracies in his resume. Thompson left Yahoo in the wake of the scandal, paving the way for Marissa Mayer to take over.
And David Einhorn accused Keurig Green Mountain (GMCR), a company that he was betting against with a short position, of having sketchy accounting. He even dubbed it GAAP-uccino in a presentation.
So you could say that Darden and Olive Garden got off easy.
Although we do think that Starboard is right about a lot of things. Nobody needs all those breadsticks ... or that much oregano.