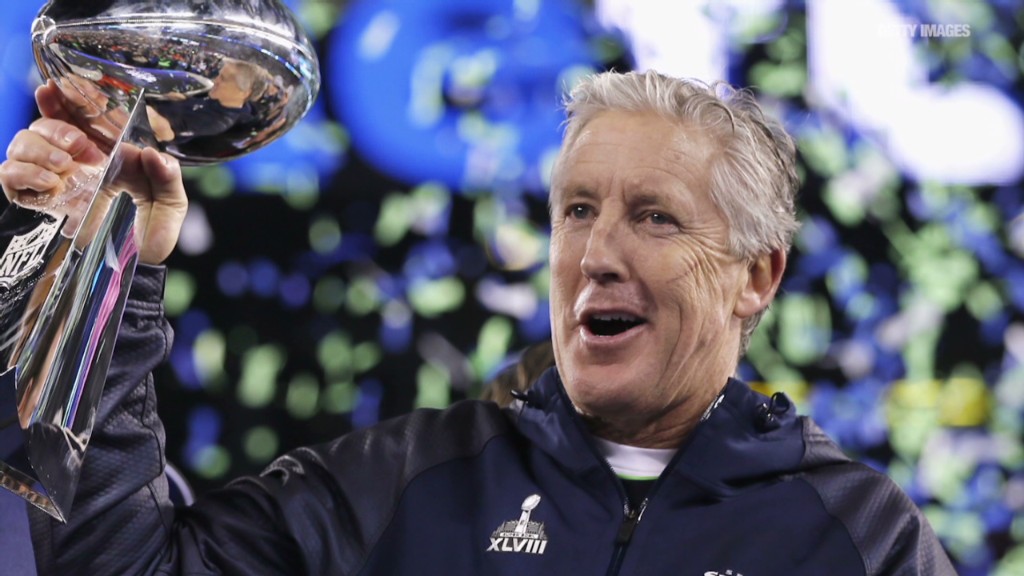 The FCC just sacked the NFL's blackout policy.
After a unanimous 5-0 vote Tuesday, the FCC ended a 40-year-old ruling that blacked out NFL games in local broadcast areas.
Under the ruling, games could not be shown on TV in the NFL team's local market if the team's stadium wasn't sold out 72 hours before kickoff.
"At that time [40 years ago], ticket sales were the primary source of revenue for the NFL and most NFL games failed to sell out," the FCC said. "Today, television revenues have replaced ticket sales as the NFL's main source of revenue."
Related: Conundrum for networks: covering NFL news
Football fans didn't like the blackout policy.
During last year's playoffs, for example, loyal fans of the Green Bay Packers were in danger of being blacked out because they didn't fill Lambeau Field, even though the primary reason for them not showing up was the below zero degree temperatures.
The FCC also acknowledged in its statement that only two games were blacked out last season, and that the NFL brings in $6 billion in TV revenue every year.
As of late, the NFL has shown just how popular it is on TV by bringing in gigantic ratings, despite some off-field scandals.
Related: Goodell's pay: $105 million in 5 years
The ruling doesn't mean that NFL blackouts are completely a thing of the past. The NFL could still black out games with broadcasters for different reasons.
"This is a historic victory for sports fans in the fight to keep sports accessible to all," said Brian Frederick, a board member of Sports Fans Coalition, a nonprofit agency that speaks for fans against issues like media blackouts.
The NFL said in its own statement that it will continue to televise "every one of its games on free, over-the-air television."