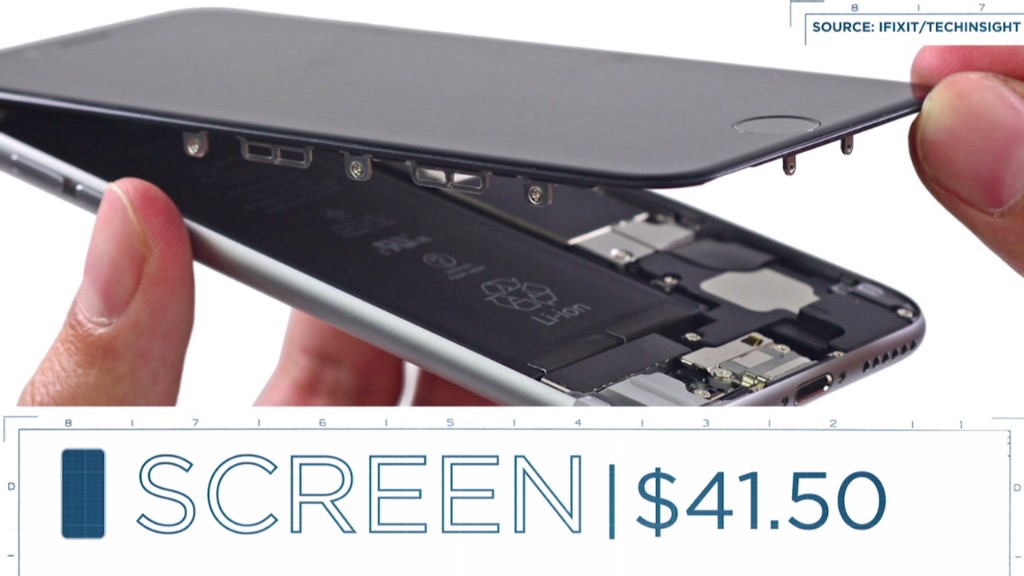 Apple has finally been granted regulatory approval by the Chinese government to sell the iPhone 6 and iPhone 6 Plus.
The company received a key license after addressing various security risks concerning personal data that had been raised by Chinese state-owned media outlets, according to a government statement.
Apple said its new smartphones will go on sale Oct. 17, nearly a month after the devices first hit stores in select countries around the world. Pre-orders will begin Oct. 10.
The debut will mark the first time that all three of China's biggest state-run wireless carriers will be able to offer the new iPhone at launch. China Mobile, the largest, became the final major carrier to ink an iPhone agreement with Apple in December.
Related: Apple iPhone 6 goes on sale, and the lines are insane
Apple's coveted iPhones have typically gone on sale in China after they've been released for sale around the world, leaving black market smugglers to fill the gap with phones that are bought legitimately in stores as far away as New York.
In the days after the iPhone 6 launch, the phones were on sale outside Apple stores in Beijing for $1,000 over Hong Kong prices.
Apple competes against a slew of rivals in China, including Samsung and local smartphone maker Xiaomi. Samsung's latest offering, the Galaxy Note 4, went on sale Monday.