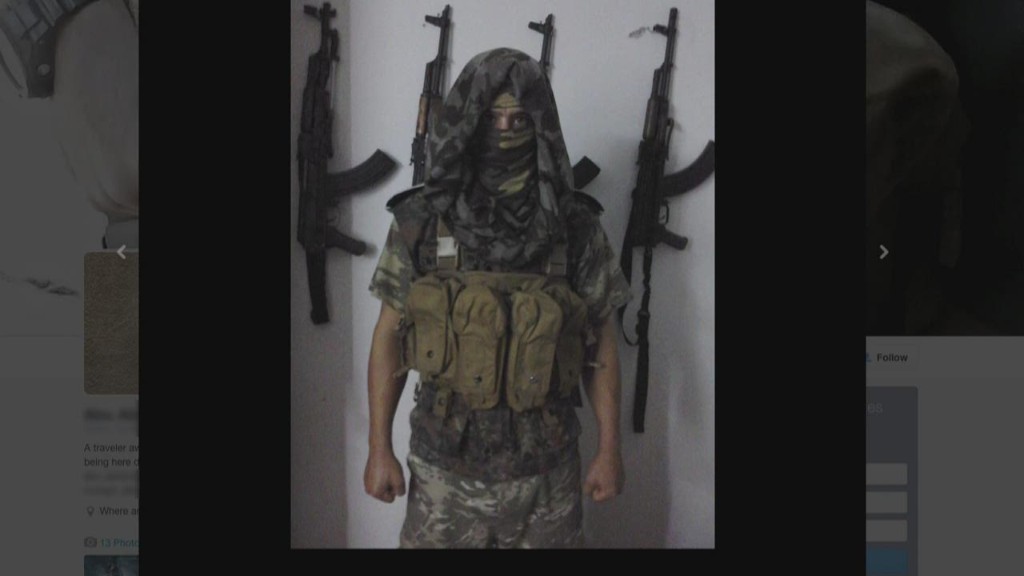 He says his favorite dessert is hot apple pie with ice cream on top. That he maintains his beard using shampoo, scented oils, and a comb. And that the day he fell in love was the day he embraced Islam.
These personal details are part of a Q&A with an ISIS recruiter on Ask.fm, a popular site where people can ask questions anonymously.
His photo is cut off to conceal his identity, and beside it is the tagline "Im just like you" — common for ISIS recruiters on social networks like Facebook, Twitter and Instagram.
He's answered 299 questions from the community on Ask.fm, a lesser-known social network with 180 million users worldwide, many of them teenagers.
Other answers include: marriage status (single), where he's from (the United Kingdom) and more specific questions about fighting for ISIS and how his parents reacted when he converted.
He also encourages questioners to make "hijrah" or migrate to Syria. He fields inquiries from a variety of people -- one who identifies as American, others curious about joining ISIS.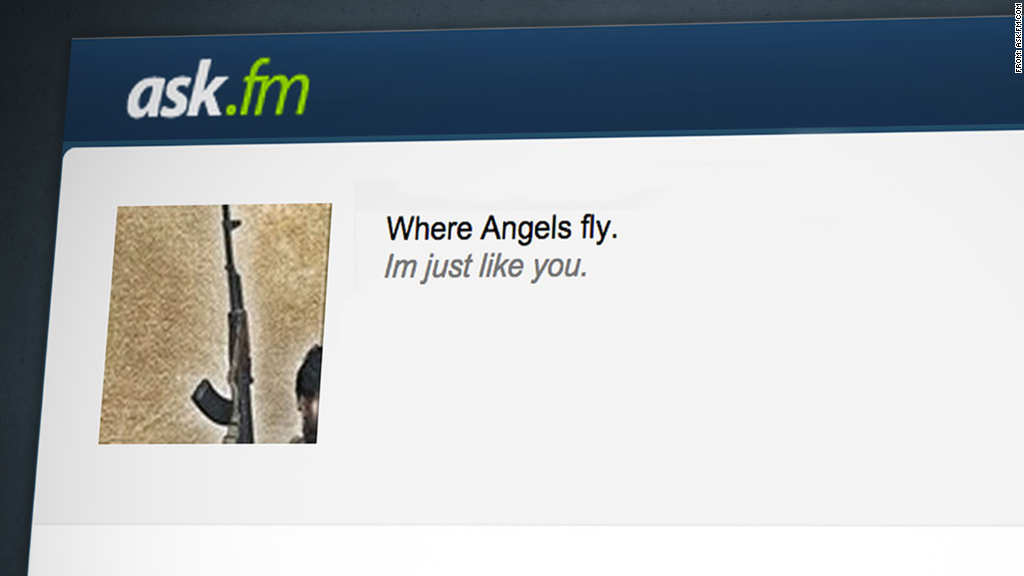 "He's a recruiter who may be putting himself out there to some kid who may be trolling looking to see if he can cash in on this little Jihadi adventure that they all think they're on," said terrorism analyst Mubin Shaikh after looking at the Ask.fm posts.
Shaikh is a former recruiter for the Taliban who defected and now works to identify and expose potential threats.
ISIS is known to use popular social media for its recruiting and Shaikh shared many examples that have been taken down. On Instagram, there was a photo referencing the popular video game, Call of Duty. On Twitter, a tweet telling readers to "put the chicken wings down n come to Jihad bro."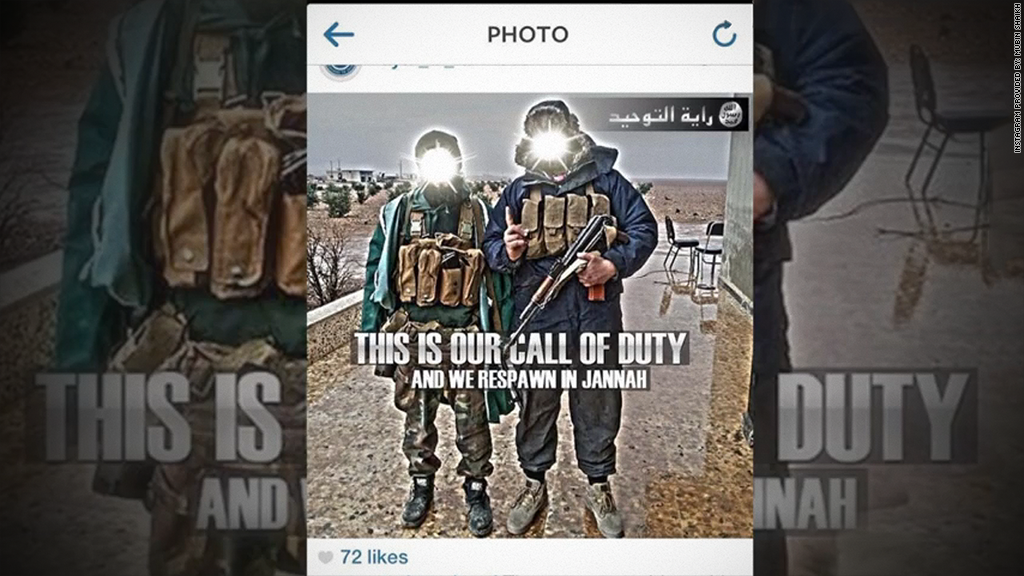 Ask.fm says it's been removing such pages, though the one referenced in this story is available. "Right now, we are focused on being able to understand, spot and catch extremes of behavior, such as specific threats of violence (including terrorist threats) and other illegal activity," a spokesperson from Ask.fm said in a statement to CNNMoney.
A spokesperson from Instagram/Facebook says terrorist groups, like ISIS, are not permitted on the sites. "We do not allow any person or group to promote terrorism or share graphic content for sadistic purposes. This has long been our policy and something that we take very seriously," the spokesperson said.
The recruitment process goes beyond social networks. On Ask.fm, recruiters will sometimes respond to questions by offering their "kik" username so users can get in touch privately. Kik is a smartphone app for messaging.
There are also jihadi web forums where information is exchanged using advanced encryption software, according to Laith Alkhouri, director of Research at Flashpoint Global Partners, which analyzes terrorist communities.
Some use it to allow individuals to communicate directly with recruiting agents for ISIS. Those protected conversations cover everything from how to cross the border, what to bring, and what life as an ISIS member is like, said Alkhouri.
Shaikh says while companies are becoming more vigilant purging terrorist groups from their sites, damage is done.
"The recruitment has been going on for a long time," he says. "It will be on the decline but it might be a little too late because now the individuals are already there, they're part of the group, part of the threat and they're welcome to bring the threat back."