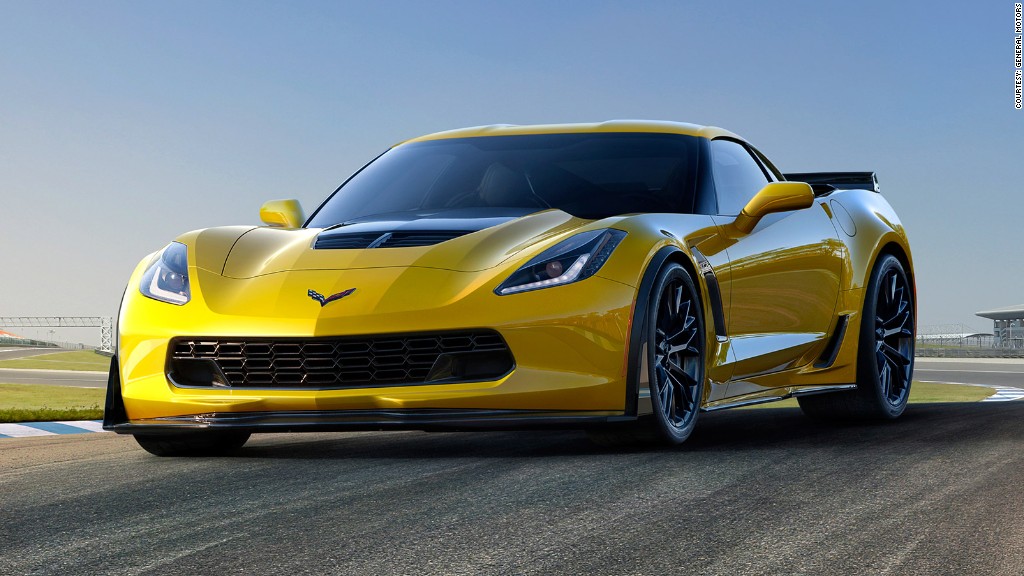 General Motors' new Chevrolet Corvette Z06, expected to go on sale early next year, can launch itself from a dead stop to 60 miles an hour in less time than it probably took you to read this sentence.
In acceleration tests the 650 horsepower Z06 got to 60 in just under three seconds -- 2.95 seconds to be very precise -- and ran a quarter mile in under 11 seconds. These are feats that few street-legal production cars can match. Those that can, generally cost much more than the Z06 which will start at about $79,000. Even the V10-powered Dodge Viper SRT, which recently had its starting price reduced to about $85,000 from just over $100,000, doesn't claim a zero to 60 time under three seconds.
Gallery - America's most powerful cars
Cars like the Ferrari 458 Speciale, which costs around $300,000, and the Lamborghini Aventador, which starts at around $400,000, advertise sub-3-second zero to 60 capabilities. Same goes for the $845,000 Porsche 918 Spyder. Closer to the Z06 in price, the Nissan GT-R has also been said to hit 60 miles per hour in under three seconds but even the GT-R has a starting price of over $100,000.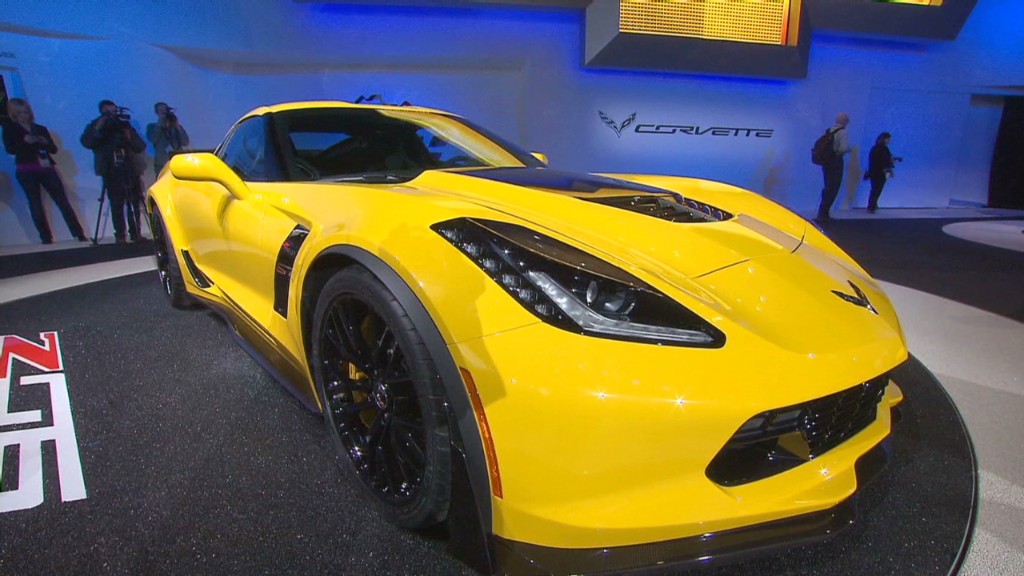 The Z06 is capable of accelerating this fast only when equipped with GM's new eight-speed automatic transmission. With the seven-speed manual transmission, the car took a about a fifth of a second longer reach 60 miles per hour.
The Z06 also showed the best braking performance of any GM production car ever tested and the fastest lap time ever recorded at the automaker's test track, according to GM (GM). To hit these numbers, the test car was equipped with an optional Z07 performance package which adds special high-performance brakes and tires.
The Z06 is equipped with a 6.2-liter supercharged V8 engine that produces 650 horsepower and 650 foot pounds of torque. It is expected to go on sale in the spring of 2015.