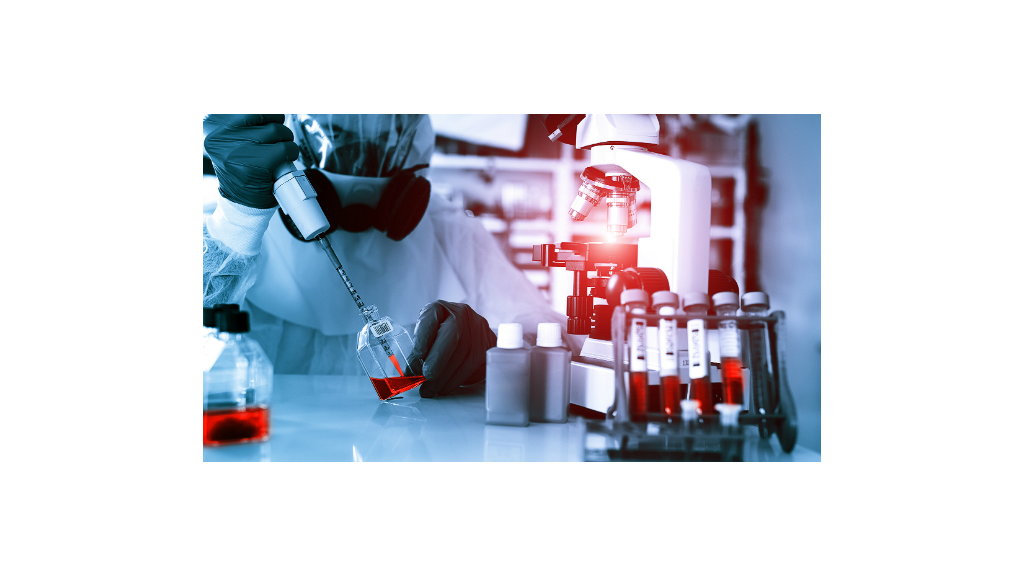 The first confirmed Ebola case in the U.S. is fanning fears around the country, but it's also driving greed in some corners of the stock market.
Just look at the soaring stock price of drug companies scrambling to come up with a cure for the disease, which has killed more than 3,000 people in West Africa.
Tekmira Pharmaceuticals (TKMR) surged over 18% on Wednesday, leaving it up a whopping 180% since mid-July. Investors are betting the Vancouver-based company has a leg up on competitors because last month the FDA gave it a green light to provide its experimental TKM-Ebola drug to test subjects with "confirmed or suspected Ebola virus infections."
Richard Sacra, the American missionary infected with Ebola in Liberia, was given the drug last month before being released from a hospital in Nebraska.
Related: Investors are scared out of their wits
Risky bets: Before jumping into Tekmira and other Ebola-related stocks, investors should realize these investments are still highly speculative and risky.
As CNNMoney has previously reported, guessing which drug maker will be able to come up with an Ebola cure could end up backfiring.
These stocks are likely to continue to experience wild swings on the latest Ebola headlines, especially due to their relatively small market valuations. Tekmira was valued at just $470 million as of Tuesday's close. That pales in comparison with the $171 billion market cap of drug behemoth Merck (MRK).
Tekmira has also warned it has limited supplies of its drug, which is still considered experimental. That means regulators continue to weigh its safety and effectiveness.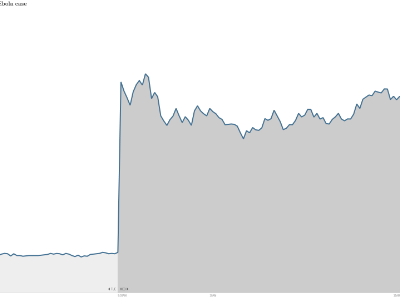 Related: Top 10 companies lobbying Washington
Ebola sparks drug stock rally: A number of other drug makers are also racing to develop Ebola treatments.
Shares of Hemispherx Biopharma (HEB) soared 15% on Wednesday amid the rising Ebola fears. Earlier this week, the company announced a series of research collaborations aimed at developing treatments to fight Ebola.
Another big winner on Wednesday is NewLink Genetics (NLNK), which has the exclusive license to an experimental Ebola vaccine developed by the Public Health Agency of Canada. The FDA recently gave approval for Phase 1 clinical trials on the drug. Shares of NewLink closed 7% higher.
Other drug makers rallying on the Ebola headlines include BioCryst Pharmaceuticals (BCRX), Inovio Pharmaceuticals (INO) and Sarepta Therapeutics (SRPT).
A Sarepta spokesman told CNN that the company has enough product to be able to ship two dozen doses of Ebola treatment in the next few weeks. He also said that it has enough product in the pipeline to create another 100 doses if it gets the funding from the government to do so.
Shares of GlaxoSmithKline (GSK) were flat on Wednesday. The British drug maker owns a Swiss vaccine specialist that has an Ebola vaccine currently in preclinical development.
Related: Ebola scare hurts airlines
Even more Ebola impacts: It's not just drug makers moving on the developing Ebola story.
Shares of Lakeland Industries (LAKE) popped almost 30% on Wednesday. The company makes protective clothing, including Hazmat suits.
"$TKMR traders $LAKE has a product to monetize right now," Stocktwits user aaoomomo wrote.
Airline stocks, which have been big winners this year, descended as traders worry about potential travel repercussions. American Airlines (AAL), Delta Air Lines (DAL), JetBlue (JBLU) and Southwest (LUV) all dropped more than 3%. Cruise operators Carnival (CCL) and Royal Caribbean (RCL) also lost ground.