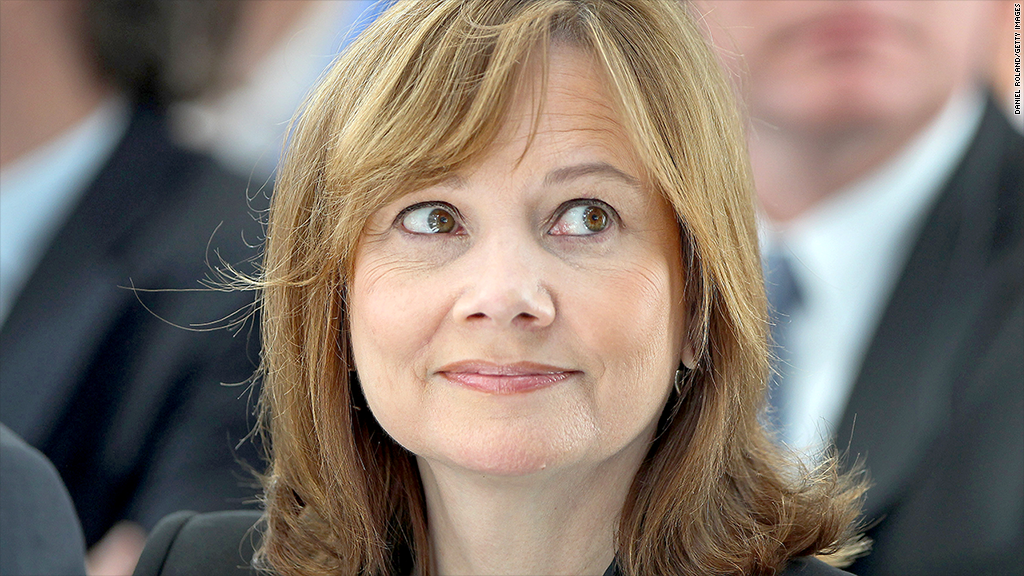 General Motors announced aggressive profit and sales targets in a meeting with investors Wednesday, and pledged to return more money to shareholders through increasing dividends.
CEO Mary Barra said GM now expects company-wide profit margins to hit between 9% and 10% early in the next decade -- nearly double its 2013 profit margin.
She also announced near-term profit targets, including 10% margins in North America by 2016. Also in 2016, Barra expects to turn GM's string of losses in Europe into a profit.
Much of those increased profits will flow through to investors as the company said it anticipates "strong and growing dividends." The company went nearly six years without paying a dividend amid mounting losses that drove it into bankruptcy. The automaker restored the dividend earlier this year.
GM's profits for 2014 have basically been wiped out by the cost of a record number of recalls, including 2.6 million vehicles for an ignition switch problem tied to at least 23 deaths.
The company is No. 1 in U.S. auto sales and No. 2 in China, which is now the world's largest auto market. It expects to spend $14 billion between 2014 and 2018 to open five new factories in China to help boost sales there to 5 million a year, up from 3.2 million cars sold in China last year.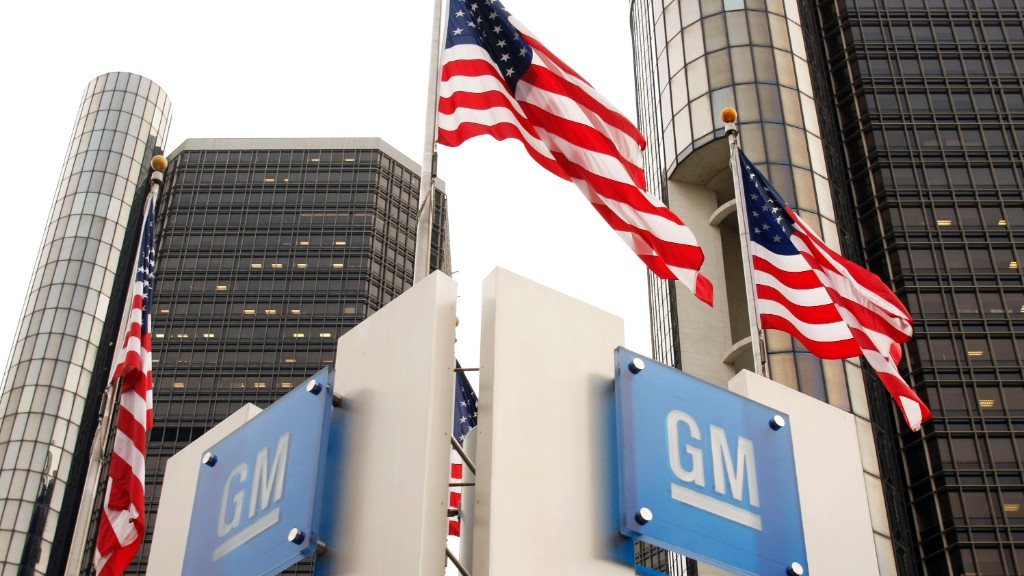 GM's (GM) bullish profit forecast stands in contrast to the earnings warning issued by Ford Motor (F) earlier this week. This is the second straight year that Ford has been forced to warn investors on its profit outlook, sending Ford's shares sharply lower.
Shares of GM rose following the release of the profit target as well as a strong September U.S. auto sales report. GM sales were up 19% in the month on improved truck sales.