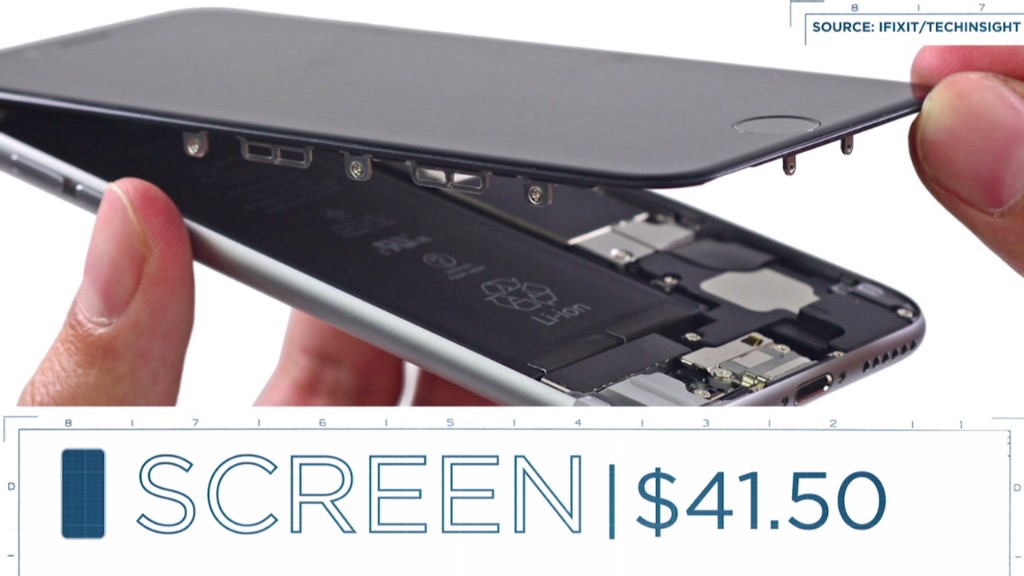 Who's buying the iPhone 6 so far? Mostly rich, white guys.
Nearly 80% of iPhone 6 and iPhone 6 Plus buyers in the United States are male, according to Slice, a company that tracks consumer purchases.
Two-thirds of iPhone 6 owners are white, and more than half have a college degree. More than 60% make over $75,000 a year.
Did you think those numbers would be a little more evenly distributed? They will be eventually, if history is any indicator.
But there is a certain type of person who rushes to get the newest iPhone early -- either by getting up at 3 a.m. to pre-order the phone or by camping out overnight in front of an Apple (AAPL) Store.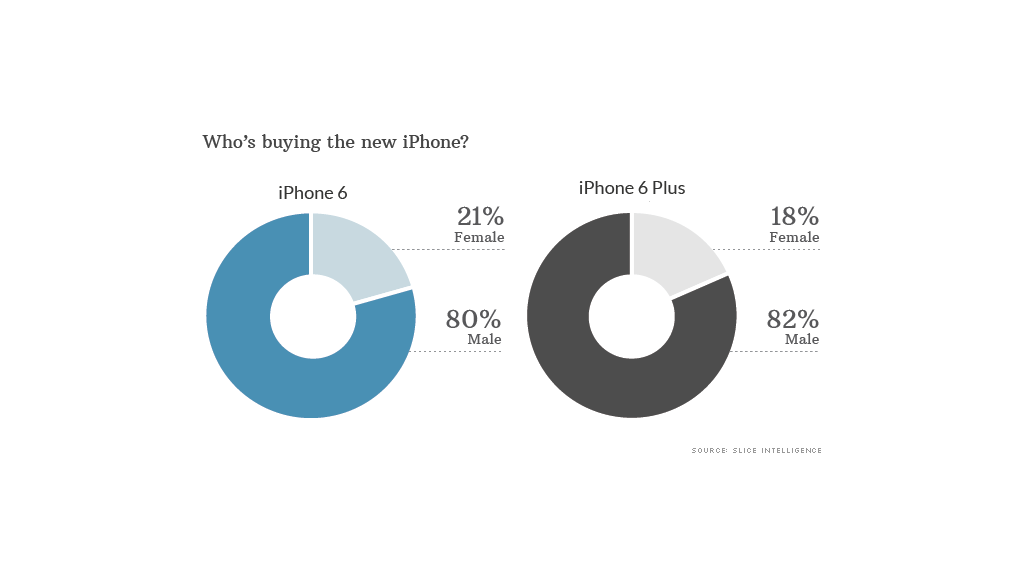 See more about who is buying the iPhone 6 and iPhone 6 Plus.
That person has at least $650 to kill on a new phone and the technical savvy to trade-in an old phone. That person tends to be white, wealthy, college-educated and male.
Related: People are now ending iPhones in Apple Stores
Apple did not respond to a request for comment on this story.
A year ago, the people buying the iPhone 5C and iPhone 5S during the first week of sales looked remarkably similar to the people buying the iPhone 6 and iPhone 6 Plus this year. More than three-quarters were male, 63% were white, just over half had a college degree, and 59% made over $75,000 a year.