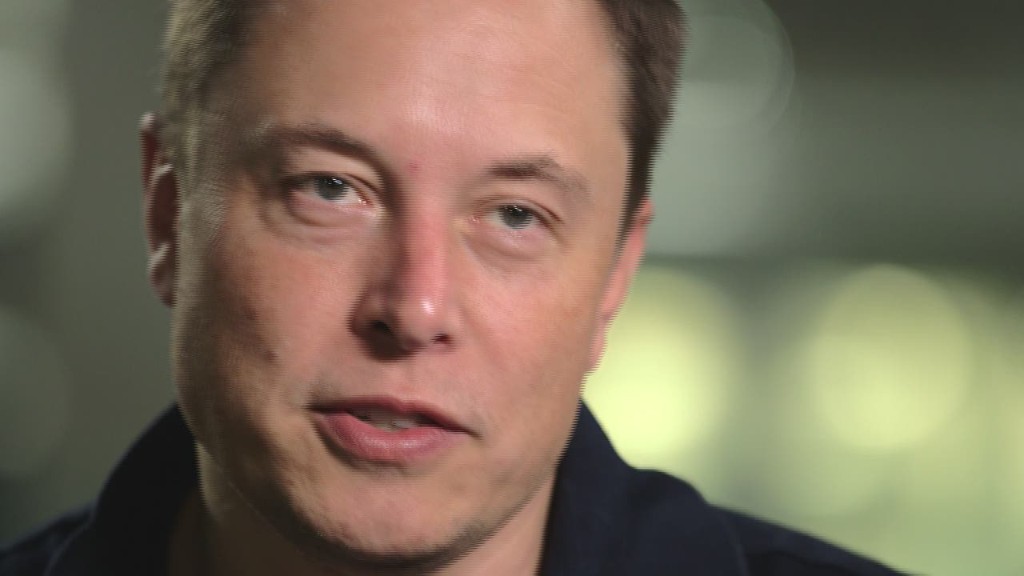 Elon Musk and his letters are at again.
The Tesla Motors CEO who named his current car the Model S, and is close to the rollout of the Model X crossover vehicle, tweeted late Wednesday that it is "About time to unveil the D and something else."
Included was a picture of a garage door with the letter D on it being raised, to show the front of a Tesla car, with the date Oct. 9 on it.
But don't expect the car underneath to be an all new Model D. It's pretty much impossible for Tesla to have a new car a week from debut without anyone outside the company being aware of its existence.
Perhaps the most likely explanation is that "the D" either refers to a driver assist feature or some kind of all-wheel drive for the Model S, which to this point has been rear-wheel drive only.
Related: Americans are warming to self-driving cars
Driver assist refers to is a growing area of safety products that can slow or even stop a car if there's an obstacle such as a stopped car up ahead. It can also alert a driver to obstacles as they change lanes lane or even help them park a car.
Musk said a year ago that the company was working on an autopilot system for the Model S.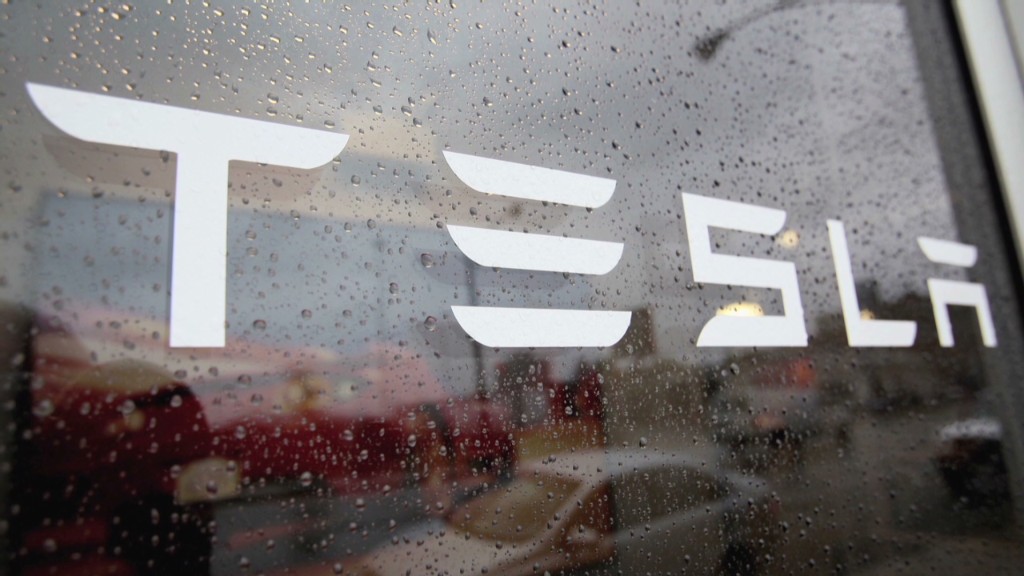 Trip Chowdhry, analyst with Global Equities Research, wrote in a note Saturday that his research showed Model S cars being built with a tech package that had those three driver assist features.
The Model X crossover is going to have an all-wheel drive version. Offering the all-wheel drive version of the Model S could help support its continued sales after the Model X comes out early next year.
Chowdry said only about 17% of Tesla's Model S sales have been in northern states where snow is a concern to drivers.
Musk's tweet was inspiring all kinds of speculation, enough that Musk tweeted that the comments had him ROFL (rolling on the floor laughing).
Of course Tesla spokespeople would not comment on or offer any explanation about their boss' tease.