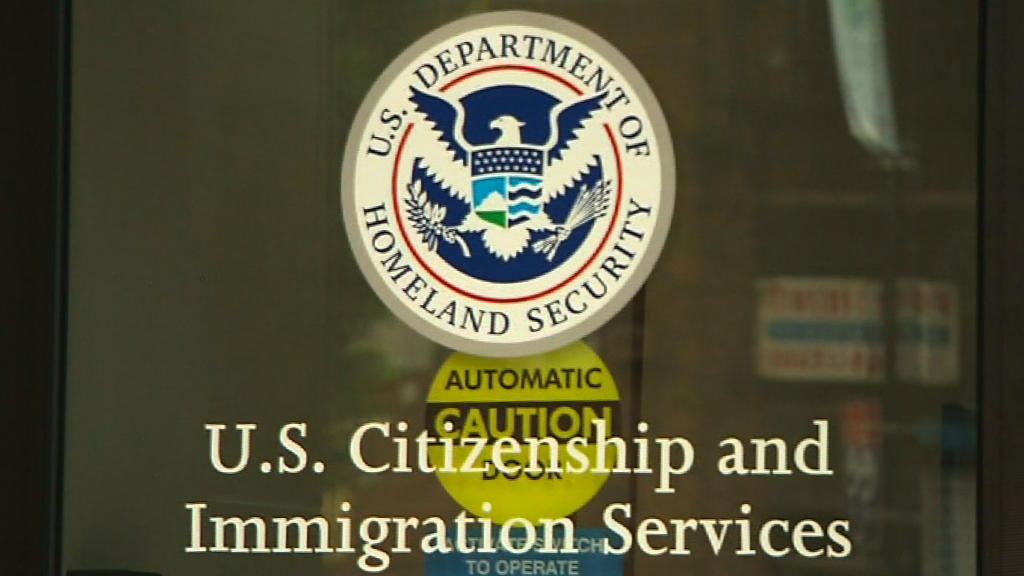 Hiring foreigners could get easier -- and cheaper -- for businesses.
Bridge US, an immigration software platform, launched a new service called Bridge US for Business on Thursday.
The application process for work visas and green cards is known to be cumbersome and costly for companies. Recognizing this, Bridge US's new product is designed to streamline the process.
Founded by Harvard Business School Graduate Romish Badani in 2012, Bridge US offers what it refers to as a "TurboTax"-like solution for visa processing. Essentially, it's a software that automates the immigration processes.
Based in San Francisco, the company already offers products for individual immigration needs like naturalization and family green cards. Now, it will add business offerings to its platform, including work visas and green cards.
"Once businesses saw what we were doing on the individual side, we had a number of companies asking if we had a business offering," said Badani.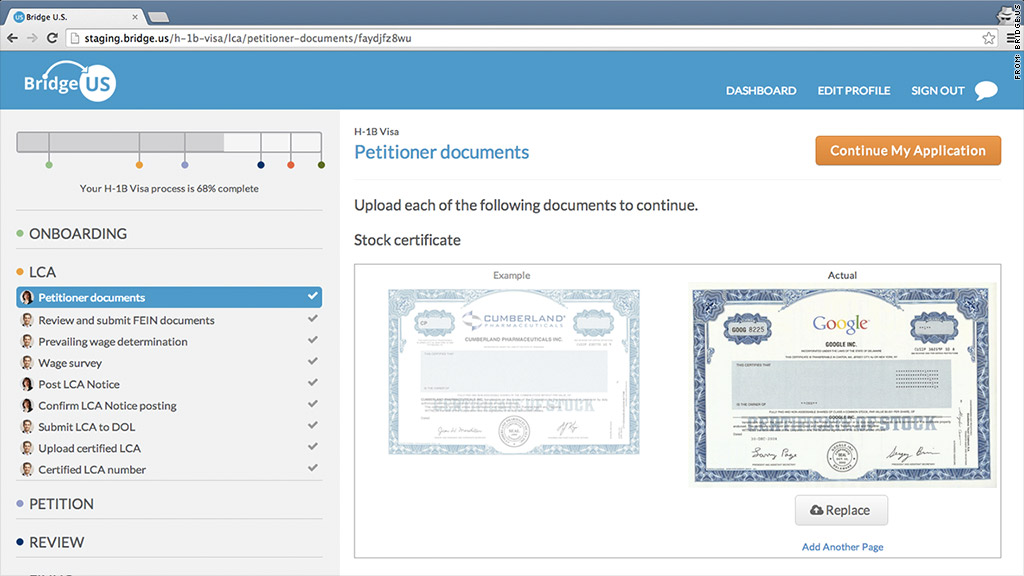 Immigration forms can run upwards of 40 pages and are incredibly complicated. Automating the process slashes the amount of time spent on the applications (which translates into money saved in lawyer fees). Depending on the type of application, Badani says cost savings can be as much as 40% to 80%. The applications still must be printed out and sent to USCIS via mail.
Related: Can states solve the immigration crisis?
Bridge US (which is run by Badani, his co-founder Forrest Blount and legal content manager Jackie Tang) also grants customers access to a team of immigration lawyers.
As the son of two immigrants, Badani saw firsthand how challenging the immigration process can be -- not only as a citizen but also as a business owner. Badani's father ran a small medical products business.
"He couldn't find the very technical talent he needed in the U.S.," said Badani. "He was always looking abroad but as a small business owner, the trade off in finding good talent was having to go through an incredibly cumbersome [immigration] process."
Related: I created 7 jobs and the U.S. tried to deport me
The new business offering requires that companies work with lawyers from Serotte Law Firm, an exclusive partner of Bridge US for Business. That's because business visas tend to be more complex -- and more expensive.
Bridge US charges anywhere from $2,000 (for an H-1B application for highly-skilled individuals) to $10,000 (for an E-2 investor visa). That's 40% to 50% less than the average cost without the service, according to Badani, and includes access to lawyers.
"Lawyers spend [a lot of time] on the administration process. Software is able to reduce time required on that end," said Badani. "The goal is to use software to dramatically reduce the cost of accessing an immigration attorney."
The new service is far-reaching: There were over 170,000 applications filed for H-1B visas last year (not including renewals or transfer visas) -- and that's just one of many types of work visas Bridge US will help process.