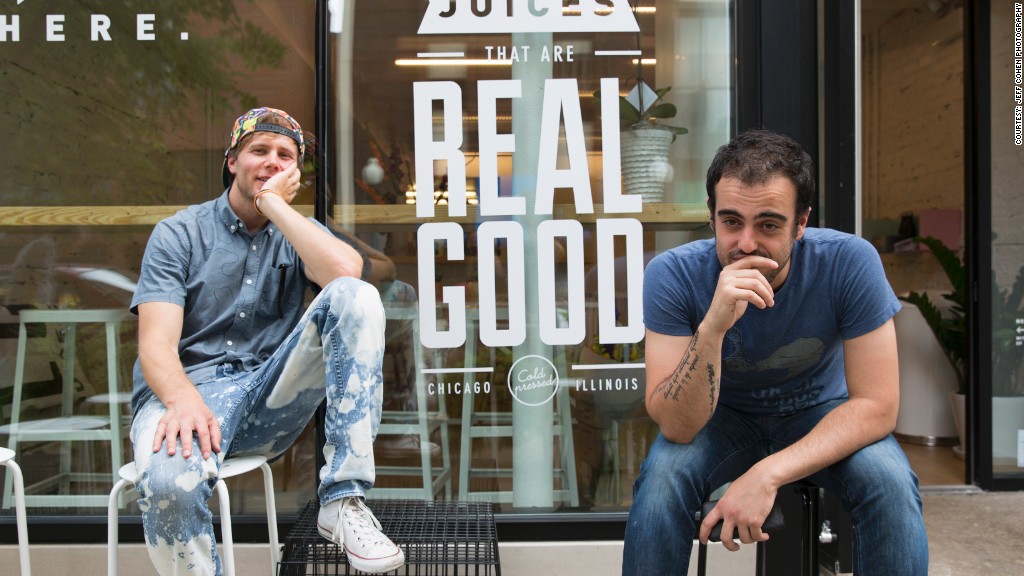 Late last year, Jon Schiff did what most people only day dream about.
The 34 year-old quit his high pressure finance job on a Monday. By Wednesday, he was living on an organic farm in rural Illinois, baling hay and tilling the fields.
"I'm a city kid who sat behind a desk. There are no callouses on my hands. I was biting my lip because it hurt so bad," said Schiff. "But it's amazing to feel what a hard day's work is like."
The experience inspired the idea for Real Good Juice Company, the cold pressed juice restaurant that he opened up in Chicago this summer.
"I didn't love what I was doing," said the former hedge fund derivatives trader. "It was an opportunity to work and create something around active healthy living."
Related: Kale and chia seed juice boosts Jamba
Schiff is part of a crop of young Wall Street-types giving up the prestige and hefty paycheck of the investment world for a life in the notoriously hard-to-survive food business.
CNNMoney caught up with a few of these "finance-to-food" entrepreneurs to find out why and how they're doing it.
Colleagues reactions: When Jeremie Banet left his job as a portfolio manager at bond fund Pimco in May with plans to open up a food truck, the reception from colleagues was mixed.
"The people that knew me very well were not totally surprised....they know I'm trying to maximize my happiness rather than my income," said Banet, who is awaiting the final permits to operate the truck, called Monsieur Madame, with his wife and chef Nissa. "People that were money-centric didn't understand it."
Monsieur Madame will feature baseline French cuisine with influences from Eastern Europe and North Africa, an homage to Banet's Ashkenazi Jewish heritage and the Algerian roots of his wife's family.
The pair, who are from France but met in the United States while working at the bank BNP Paribas, hope to be up and running in Southern California in early 2015.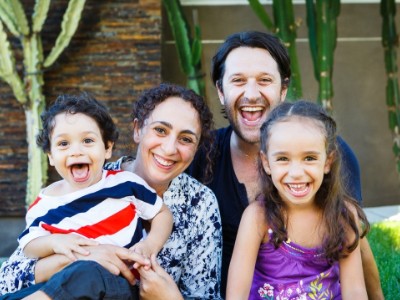 Learning curve: Even for savvy investors, managing a restaurant is a whole different ball game. Luke Holden opened up Luke's Lobster in late 2009 in a 300 square foot location in New York's hip East Village neighborhood while he was still working as a junior investment banker.
The concept was simple: to serve high quality fresh lobster rolls at affordable prices.
The Maine native knew a lot about lobster from his father, who had worked in the business as a fisherman, dealer, and processor, but he had zero restaurant experience. "We were learning from the ground up," he said.
He's found considerable success, and is about to open his 14th location. The similarities between the food industry and investment banking are actually aplenty, according to Holden.
Related: Want a job on Wall Street? Go to UPenn or Georgetown
In banking as in hospitality, "you take a big project, divvy up the responsibilities, figure out the best members of the team to do the job," he said. "It also takes a lot of creativity to solve problems, not a lot of deals are routinely solved with the same answer."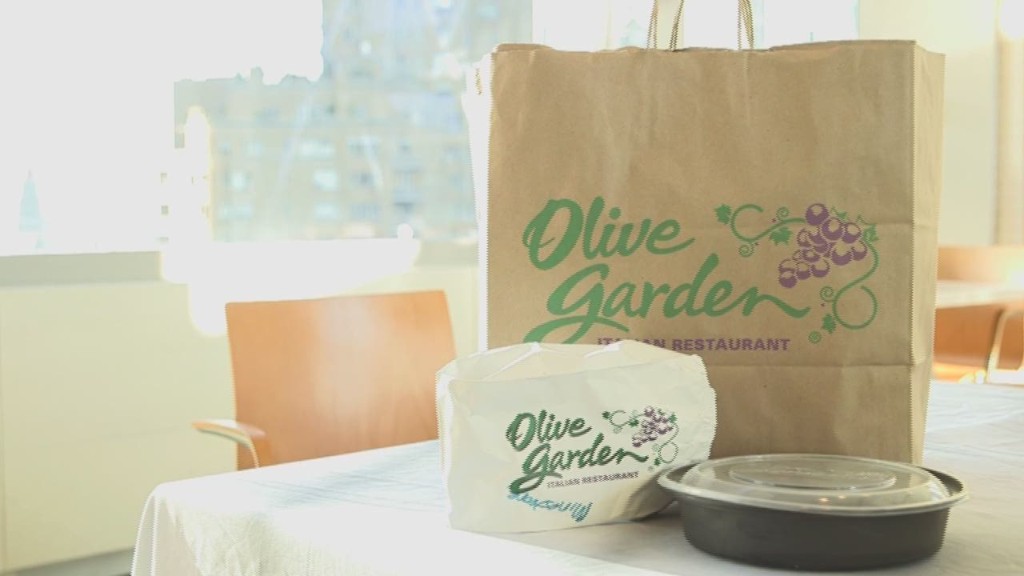 Risky business: Of course, the restaurant business is no piece of cake. A bad review from a foodie blogger or unhappy customer can break you. But as one-time market gurus accustomed to dealing with risk on a daily basis, all the restauranteurs seemed to be well aware of the gamble involved.
Related: Bay Area restaurant: "Hate us on Yelp"
"This is a learning experience. We're doing something new, we're doing something that's fun and exciting," said Nissa. "We think it's okay if we fail. We're going to learn a lot, and we're going to have a good time."
Her husband added that the couple "saved during the good years" and lived a "reasonably frugal" lifestyle by Wall Street standards, so they're in comfortable shape financially, regardless of how things turn out with their new venture.
No going back: None of the former investment pros regretted making the switch and can't imagine going back to their previous lives.
"A lot of traders come into the restaurant, and it's nice chatting with them about markets, but next to the friends I made across the Street, there's not much that I miss," asserted Schiff, using the industry shorthand for Wall Street. "I still can't believe it's my job to go to the farmer's market. I'm still taken aback that I can call this work."
As the most seasoned of the group, Holden contended that like in any career, networking is key in the restaurant business. He even suggests finding a mentor.
"I've certainly found the hospitality industry to be extremely welcoming. It gets a bad rep for being closed door and being extremely competitive," he said. "Network, pay it forward. That strategy has created a lot of friends and great business contacts that we've certainly benefited from."