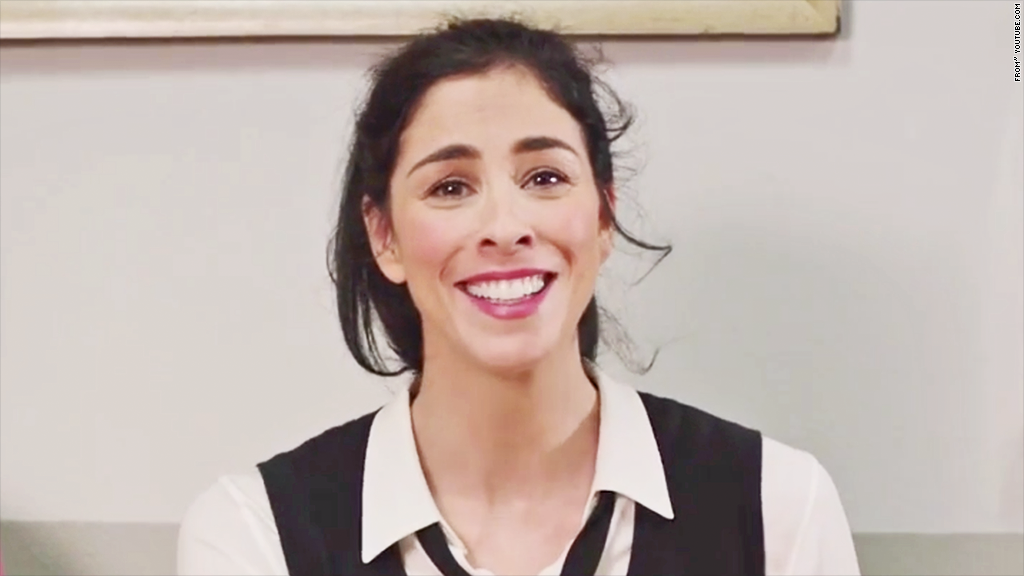 Women are being cheated out of trillions of dollars over the course of their careers, and comedian Sarah Silverman thinks it's time society paid up.
In a NSFW video for the Equal Payback Project released Wednesday, Silverman waves around a prosthetic penis and announces she's crowdfunding the amount owed to women due to the wage gap -- a staggering $29,811,746,430,000.
She got that number by multiplying the 69 million working American women by the nearly $500,000 typically lost over the course of a woman's career because of the wage gap. Silverman calls that half a million the "vagina tax."
"If we hit our goal, every woman in America will get a check for the amount they're owed," Silverman says in the video. If the goal isn't met, any funds will be donated to the National Women's Law Center, an organization that works to promote gender equality through legislation and education.
Daughters earn more than their moms did -- but not their dads
"They're very good at what they do," she said. "You know, for a bunch of girls."
Women make nearly $11,000 less each year than men, according to the U.S. Census Bureau's latest report on income and poverty. That translates to women making 78 cents to every dollar made by men. For the last several years it has been 77 cents on the dollar, making this year's figures a tiny improvement.
But Silverman doesn't want to wait forever for the disparity to end. In the video, she says that due to the wage gap she's "becoming a dude."
"In the grand scheme of things it's way less expensive than the money I'll lose having a [vagina]," she proclaims.
She may be right, but in all fairness, an operation like that would actually put her into the category of a transgender person, a group that experiences prejudices both in the workforce and in employment.