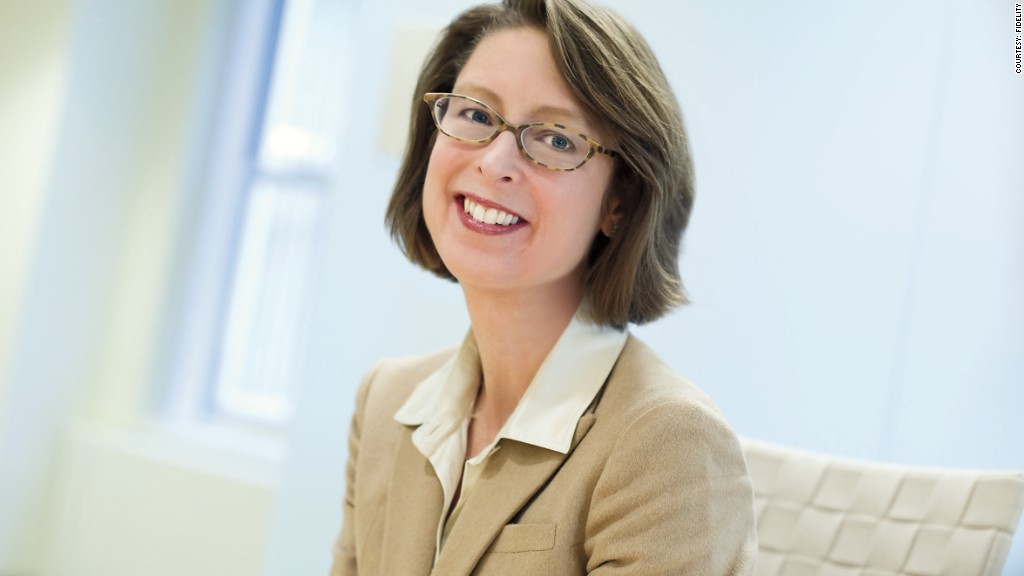 One of America's largest money managers is betting it will benefit from a woman's touch.
Fidelity Investments announced in an internal memo Monday that Abigail Johnson, whose grandfather founded the firm in 1946, has assumed the role of CEO.
She takes the reigns from her father, Edward C. Johnson III, who will remain Fidelity's Chairman.
Related: Is it time to exit stocks?
Though not totally unexpected, the news that Johnson will be at the helm one of the investing world's biggest mutual fund companies marks a major step for women in an industry long dominated by men. Privately-owned Fidelity provides financial advice to 23 million customers and oversees $5 trillion in assets. That's more than the annual GDP of Japan.
The move makes Johnson arguably the most only prominent female in American finance, other than perhaps Federal Reserve Chief Janet Yellen.
Ana Botín, Chairman of Spanish banking behemoth Banco Santander, took control of the company last month after her father Emilio Botín died suddenly of a heart attack.
Related: Seniors in almost every state are struggling to afford retirement
Compared to other corporate leaders on Wall Street, the 52 year-old Johnson is decidedly low key.
Having joined her family's firm in 1988, she previously held the title of President. She regularly lands on the list of the richest Americans.
"Ms. Johnson has worked in and overseen numerous businesses at Fidelity, giving her extensive insight into how the firm makes financial expertise broadly accessible and effective in helping people live the lives they want," reads her official biography from the company.