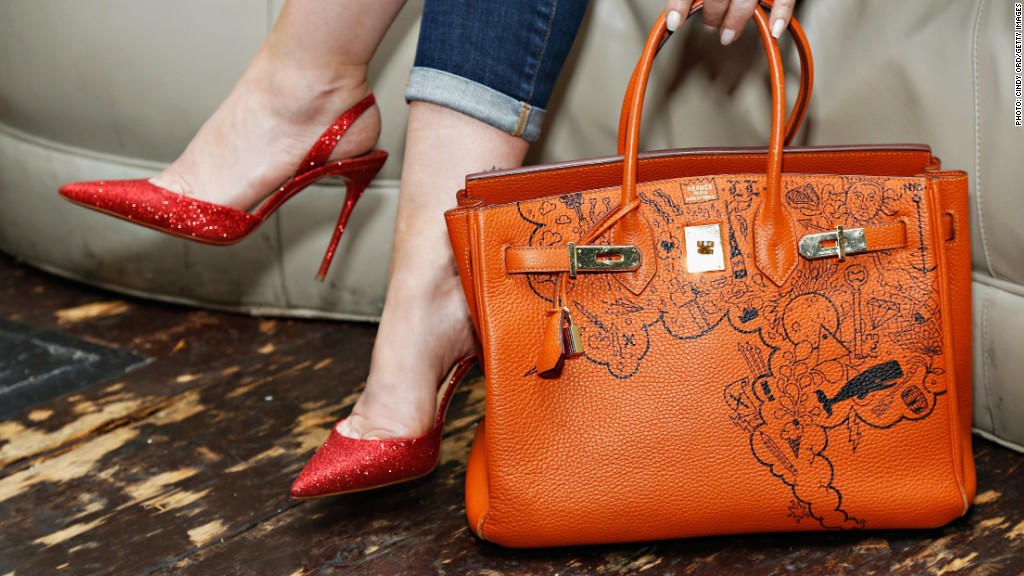 Enraged, devastated luxury shoppers are in a tizzy, claiming that their coveted Hermès handbags smell like skunks.
This is hardly what customers expect from handbags that can cost $10,000, $20,000 and even $60,000 for exotic skins. For years, demand has been so high for the bags that shoppers are placed on lengthy waitlists for months just to buy one of the iconic Birkin, Kelly or Elan bags.
But over the last year, more than 2,200 people have posted comments about how smelly their Hermès purchases are and how devastated it's made them on Purseblog, a site that reviews handbags and hosts forums for customers to talk about them. The New York Post first reported on the frenzy.
Many of the commenters noted that the smell gets much stronger in warm temperatures, and it's almost unbearable in the summer, in direct sunlight or even in the passenger sear of a heated SUV.
"It smelled bad I was sooooo embarrassed to carry the bag in the mall," posted Israeli_Flava, whose bio says she "rocks the croc."
Related: The $12,500 24-carat gold slide for your kid
Another commenter, glamourbag, said it was a scent you would not want to be around anyone with, as "they might mistake you for having crossed paths with either an angry...skunk or that your side job is that of a [pot] dealer."
The consensus on the forum, based on a number of posts explaining what Hermès sales associates and store managers had told commenters, is that the bags were made from a bad batch of leather, with something going awry in the tanning process.
A number of commenters were told that the smell would eventually go away, and even advised to put dryer sheets in their $10,000 bags to get rid of the smell. But many ended up having to send their bags back to Paris so that the company could replace them.
This would be a big expense to the company, at thousands of dollars a pop. And it means customers would have to wait several months for a new bag to be made, after many waited a long time to receive them in the first place.
Hermès did not respond to requests for comment.
Related: Behind Bugaboo, the coveted 'it' stroller
Israeli_Flava noted that she was sad to see this problem become "like an epidemic" but she was grateful for all the support and messages she received from other commenters. She said she is not rich and worked hard for her bag, and she wants this resolved for all those who have been sold the stinky purses.
"Really, this has been taxing on my spirit," she posted. "I'm really trying not to let this experience steal my joy but it's hard."