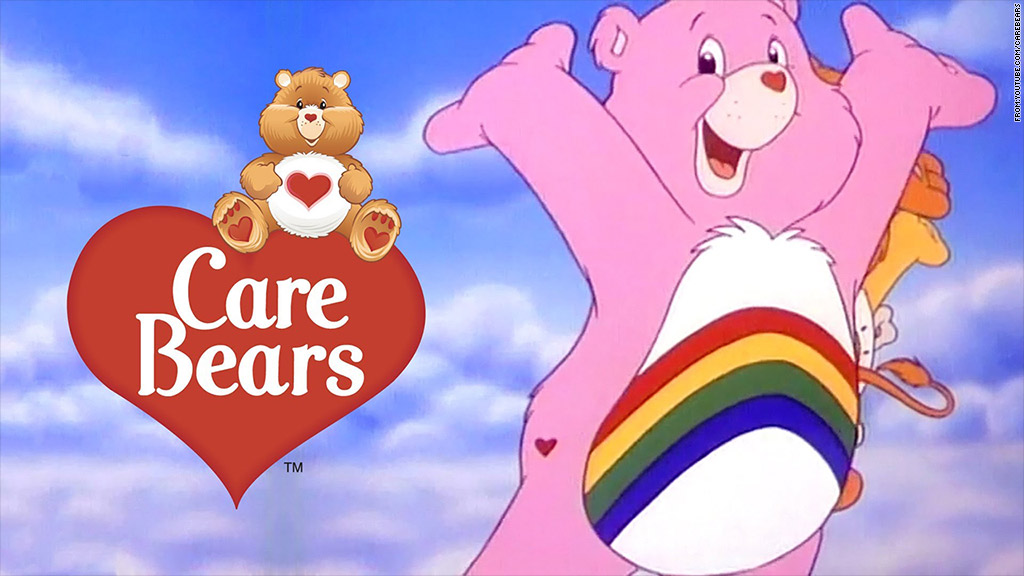 Just how important are children to the future of Netflix? The company famously doesn't release ratings, but it's willing to say that many of its shows for kids are TV-sized hits.
More than 70 kids shows have been streamed by some 2 million Netflix subscribers this year, according to the company's chief content officer, Ted Sarandos.
Although Sarandos won't name names, he said "more than a dozen" have been viewed by at least 5 million of Netflix's 35 million U.S. subscribers.
That underscores just how pivotal children's programming is, not just for Netflix, but for its competitors as well.
Netflix (NFLX) carries scores of shows that have previously aired on the Disney Channel, Nickelodeon and elsewhere, giving it a foundation to gain and retain subscribers. And just like it launched adult franchises "House of Cards" and "Orange is the New Black," it is creating original franchises for children.
In an interview about his kids' programming strategy, Sarandos acknowledged that it's taking a while -- animation, in particular, has a lengthy production cycle -- but said the company is making great strides to "create new brands for our increasingly global footprint."
Netflix's first original series for children, "Turbo: FAST," premiered last year. There are more than a dozen other originals on the way in the next two years, beginning next month, with "VeggieTales In The House."
One series not previously announced by Netflix is "Care Bears and Cousins," a franchise that dates back to the 1980s. The first season is being targeted for early 2016, though a specific release date isn't scheduled yet.
"Care Bears" and forthcoming Netflix franchises like "The Magic School Bus 360" and "Popples" are part of a nostalgia trend in television.
"A lot of it is just 'trusted brand,'" Sarandos said. Translation: parents are likely to let their children watch a new version of a show that they themselves used to watch.
Related: Netflix finds plenty of binge-watching, but little guilt
Many of Netflix's forthcoming children's series come from its partnership with DreamWorks for 300-plus hours of programming. Others come from production companies in other countries -- Italy in the case of "Winx Club WOW: World of Winx," Japan in the case of "Kong -- King of the Apes."
The rights to rebroadcast some of these shows after their Netflix debuts will be up for sale at MIPCOM, an annual entertainment marketplace that takes place in France this week. Sarandos will be there too, for a keynote interview on Tuesday.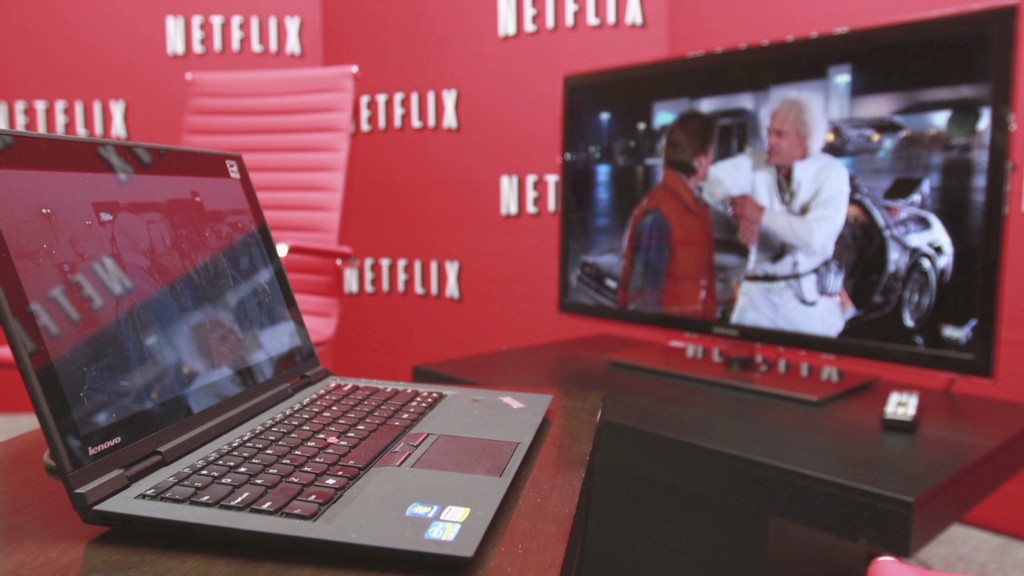 One of his messages: acquired shows from suppliers like Disney (DIS) remain a "very important part" of Netflix's overall programming plan, and many of those shows have millions of cumulative viewers on Netflix. (The subtext: Netflix's licensing fees help keep those shows in production.)
"At no point do I think the originals will dominate the acquisitions," he said.
But the originals will help bolster Netflix's brand -- and make up for acquired programs that the service might be lacking in the future, as Disney, Nickelodeon and other rivals direct fans of those programs to their own on-demand apps.
Related: Netflix's head of TV: "Don't make me wait!"
"I think Netflix is a channel, and it's a different kind of channel for every one of our members," Sarandos said. "To a 12-year-old boy, Netflix means something completely different than it does to a 5-year-old girl or a 40-year-old."
That's what distinguishes Netflix from a traditional cable channel like the Disney Channel, which targets a specific demographic.
"When you look at almost any content channel, the audience ages out of them," Sarandos said. "I watched it happen with my own children, who started with PBS and migrated to the Disney Channel and then Nick and then back to the Disney Channel and then ABC Family and then into mainstream television."
A streaming service, on the other hand, has different "buckets of programming" for different demographics. Sarandos sounded enthusiastic while talking about the prospects of personalization technology to "recognize changes in viewing patterns."
Over time, he said, "the site can, in a very automated way, age with you, based on the things you're watching."