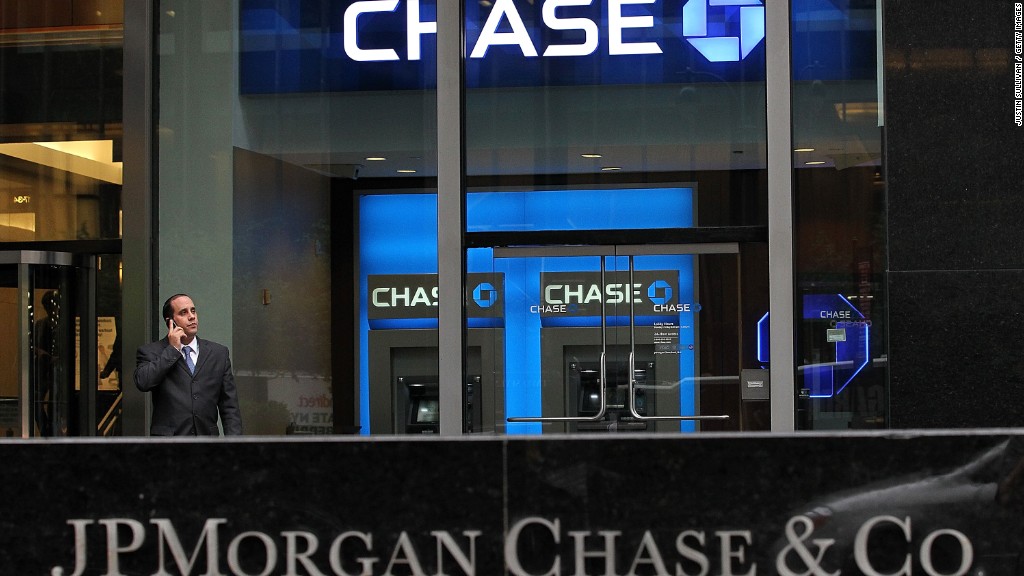 Citigroup, the U.S. bank with the broadest global reach, isn't so keen on globalization these days. It's pulling out of 11 countries.
The global retreat is occurring in Citi's (C) consumer banking division and impacts the Czech Republic, Egypt and Japan. The moves are aimed at narrowing the bank's focus to the markets where it has a competitive advantage.
Citi did not announce plans to scale back its significant presence in Russia despite recent tensions between the U.S. and Moscow.
"I am committed to simplifying our company and allocating our finite resources to where we can generate the best returns for our shareholders," Citi CEO Michael Corbat said in a statement.
Related: JPMorgan trims legal costs, returns to profit
Citi said its consumer banking division will still serve nearly 57 million clients in 24 markets that capture 95% of its existing revenue base.
The bank expects to complete its global slim down by the end of 2015, subject to market conditions and regulatory approvals.
The other markets impacted by the move are Costa Rica, El Salvador, Guam, Guatemala, Hungary, Nicaragua, Panama, Peru and the consumer finance business in Korea. Citi previously shut down its operations in Greece, Spain and Turkey.
Citi's decision to narrow its global footprint is a positive, but the bank needs to reveal more details about how it could reinvest in strategic growth areas, analysts at Keefe, Bruyette & Woods wrote in a note.
Related: Extreme fear grips the stock market
Not so sunny Mexico: Citi also revealed plans to pull the plug on a division of its Banamex unit in Mexico that provided personal security services.
The company said an independent investigation uncovered illegal conduct, including fraud in the range of $15 million, the "unauthorized providing of security services to outside parties" as well as the "use of intercepted telecommunications."
It's not clear what communications were intercepted and New York-based Citi declined to provide further comment. Citi did say that it is working with authorities in the U.S. and Mexico to hold the individuals who have conducted the illegal activities accountable.
"While the fraud is not financially material, the conduct of the individuals involved is appalling," Corbat said.
Related: Abigail Johnson becomes Fidelity CEO
Trading revenue bounces: Citi's shares ticked about 2% higher on Tuesday after reporting third-quarter numbers that surpassed Wall Street's expectations.
Profits increased and revenue jumped 9% to $19.6 billion, driven in part by a steady increase in trading revenue, especially on the equity side.
Citi also benefited from increased IPO and merger activity. Investment banking revenue jumped 32% thanks to a 90% surge in advisory revenue and a 51% rise in equity underwriting revenue.