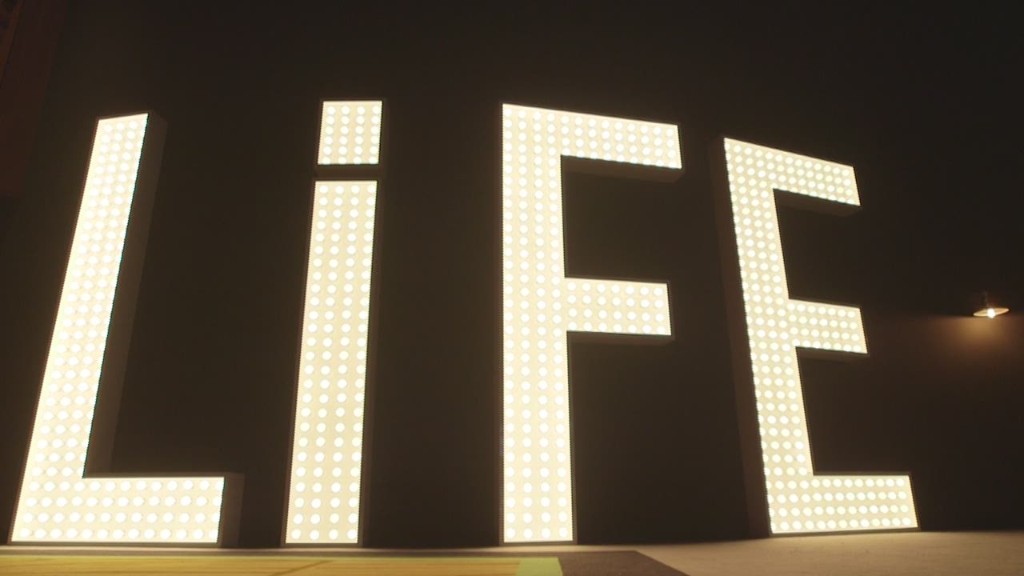 Sam Nazarian, a nightlife impresario once known for showering champagne on models at his Los Angeles nightclubs, now wants to become the next big hotel magnate, and much more.
"The brand that resonates to me is Virgin," said Nazarian, who thinks his corporate vision is similar to that of Virgin CEO Richard Branson.
But to get there, he'll need to keep his investors happy.
His latest project is his most ambitious yet: Re-developing Las Vegas' iconic Sahara Hotel. The new hotel, renamed the SLS Las Vegas, is nothing like its forerunner.
The property brings together several brands under Nazarian's company SBE: restaurants Katsuya and Unami Burger alongside nightclubs The Sayers Club and LiFE. (SBE is short for "Sammyboy Entertainment." Sammyboy was Nazarian's nickname growing up in Beverly Hills).
Nazarian hopes those restaurants and clubs will attract the newer crop of Vegas-goers - a younger crowd less interested in casinos and more on high-end dining and partying with the hottest DJs.
However, placing less emphasis on gaming carries more risk.
"The business model won't work without gaming revenue," said Moody's analyst Peggy Holloway.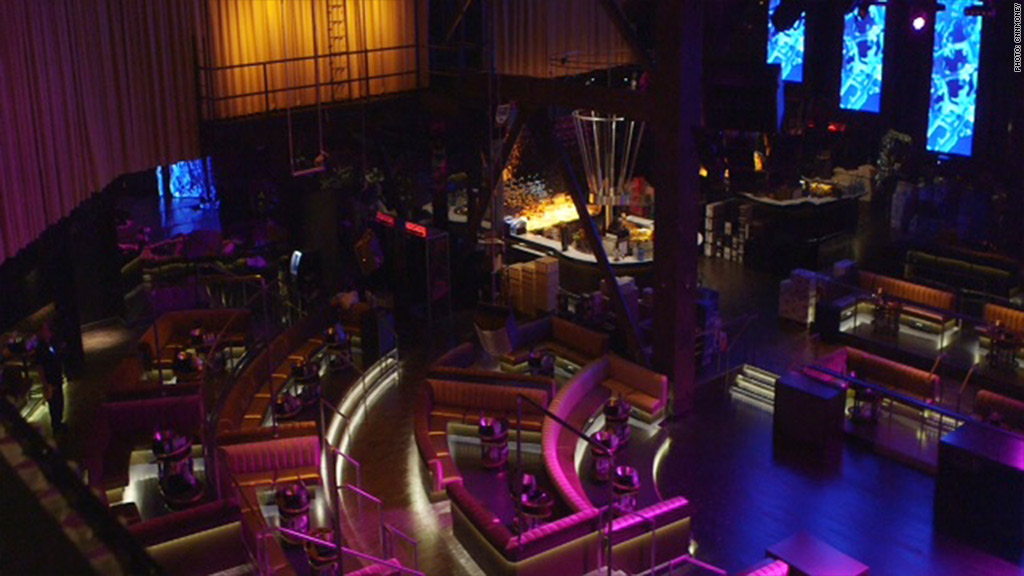 The property's location at the northern end of the strip is also a problem. "They have to draw customers away from the middle of the action," said Holloway.
The SLS opened its doors in August and I was there to interview Nazarian. Before the kickoff party, Nazarian got up in front of his staff to lead an impassioned pep rally for the opening. He acknowledged the challenges and, to inspire his team, called the project an "underdog."
He also sees himself that way -- despite his family's wealth, attending Beverly Hills high school and his stint on reality TV show The Hills.
"Underdog is not necessarily a figurative place as to where you grew up, it's a state of mind,'' said Nazarian. "And it's when you're ambitious, and when you feel like there's really a drive to you that you want to do something that people don't believe you can do."
Nazarian was born in Iran but his family moved to the U.S. after the revolution. His father built a fortune, investing in a company that would later become part of Qualcomm Inc. The father is now a billionaire, and his wealth has helped finance Sam Nazarian's hotel ambitions over the years. SBE now has 6 hotels, 23 nightclubs and 48 restaurants.
It's Nazarian's success in running successful Los Angeles nightclubs that has burnished SBE's cool factor.
He's come a long way since 2005 when the New Yorker ran a profile of Nazarian that started by describing his attire: "He wears a dense gold watch and opal cufflinks and a slinky bracelet made of medieval crosses and diamonds."
Nazarian was wearing a conservative dark suit the day I spoke with him. And these days, he's a lot more straight-laced.
It's no wonder—SBE has about $800 million in outside financing at stake (Stockbridge, a private equity firm, contributed the $329 million in equity). Although Nazarian himself owns a small piece of the project, his brand -- and ability to finance future projects -- will undoubtably take a hit if the SLS Las Vegas fizzles.