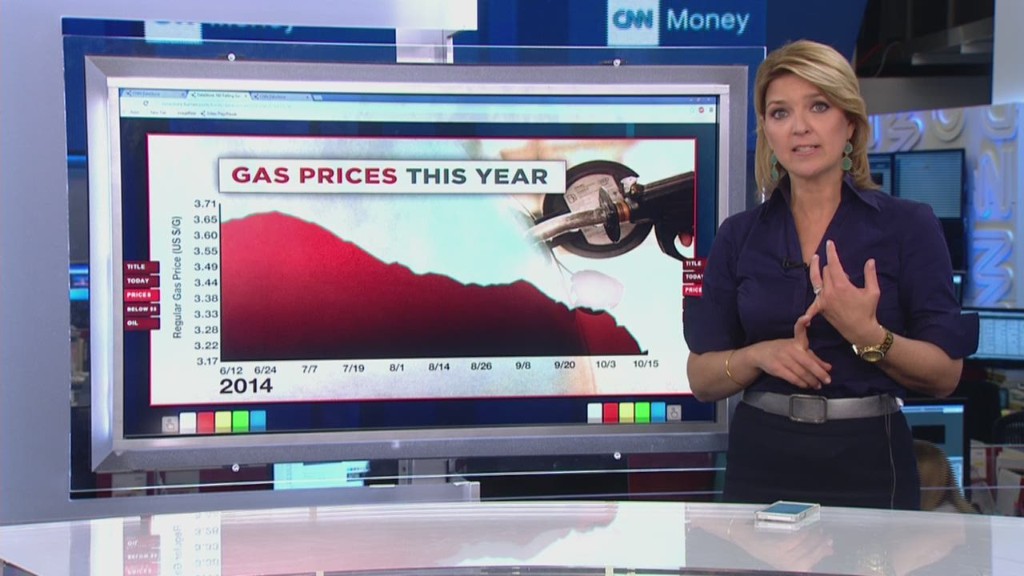 Falling oil prices are good for American drivers, but not for Russia.
In early March when Russia first sent troops into Ukraine, oil was trading comfortably above $100 per barrel. Now, it's around $81, a level not seen in three years.
That's a tough pill for Russia to swallow since the country relies heavily on oil revenues to bankroll its budget -- over half of the government's revenues come from oil and gas.
"We're probably getting closer to the point of pain," said Phil Flynn, an energy analyst at the Price Futures Group. "It's definitely putting the squeeze on their balance sheet."
Russia's economy is hurting: However you look at it, Russia is hurting. Its stock market (the Micex Index) has plunged 6% in the last three months, and the Russian Ruble is down 20% against the dollar this year.
The World Bank forecasts anemic Russian economic growth of just 0.5% in 2014 and 0.3% in 2015. A more pessimistic scenario foresees the Russian economy slipping into recession this year and contracting further in 2015 and 2016.
Related: Ruble's headlong plunge shows Russia hurting
So far, no one is cutting back on oil production. American and European energy companies, not to mention the oil rich members of OPEC, are flooding the global market for cheap oil.
To be sure, Russia has over $450 billion in international currency reserves, so it's not anywhere near crisis mode yet. And while its biggest corporations, including government controlled oil company Rosneft and banking giant Gazprombank, are banned from tapping the long term American and European debt markets due to sanctions, they are still cash rich and shouldn't have trouble finding alternative financing.
This week Russia also signed a slew of agreements with China, including a deal to supply the country with natural gas for 30 years starting in 2018.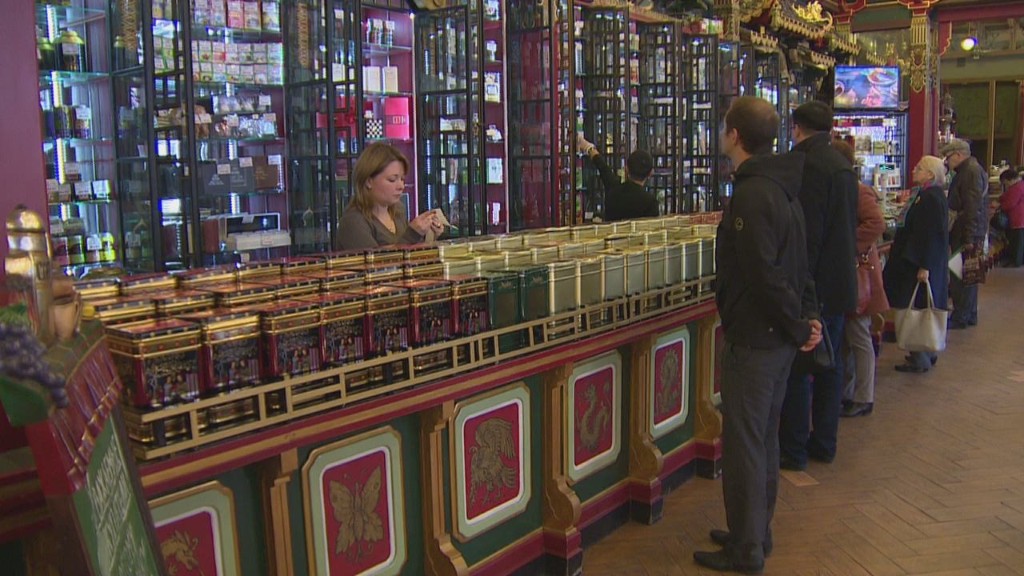 Ballooning budget: But there's a chance that depressed oil prices could take a bite out of Russian President Valdimir Putin's ambitious military agenda.
Last month, Russian news agency Itar-Tass reported that military spending by the country will rise by 21% next year. A few weeks later, Russian Finance Minister Anton Siluanov was quoted by Reuters saying the country "cannot afford" the defense program.
Regardless, Michael Fitzpatrick, a former energy analyst with the Kilduff Report who still actively trades oil futures, doesn't think oil prices have been pushed down enough to substantially eat into Russia's GDP and trickle down to the general population.
Related: Russian hackers exploit Windows to spy on West
"I don't think you're looking at any political or social unrest unless prices go considerably lower," he said.
Making up for lost oil revenue: The government also has a history of seizing assets to bolster the government's control over the energy industry.
Last month, Russian state prosecutors seized an oil company belonging to one of the country's leading oligarchs, Vladimir Evtushenkov. He was placed under house and charged with money laundering when his holding company -- Sistema -- bought the Bashneft oil firm in 2009.
The case has echoes of the Yukos affair a decade ago, when Mikhail Khodorkovsky was thrown in jail and forced to sell most of his oil company Rosneft.
--CNNMoney's Mark Thompson contributed to this report