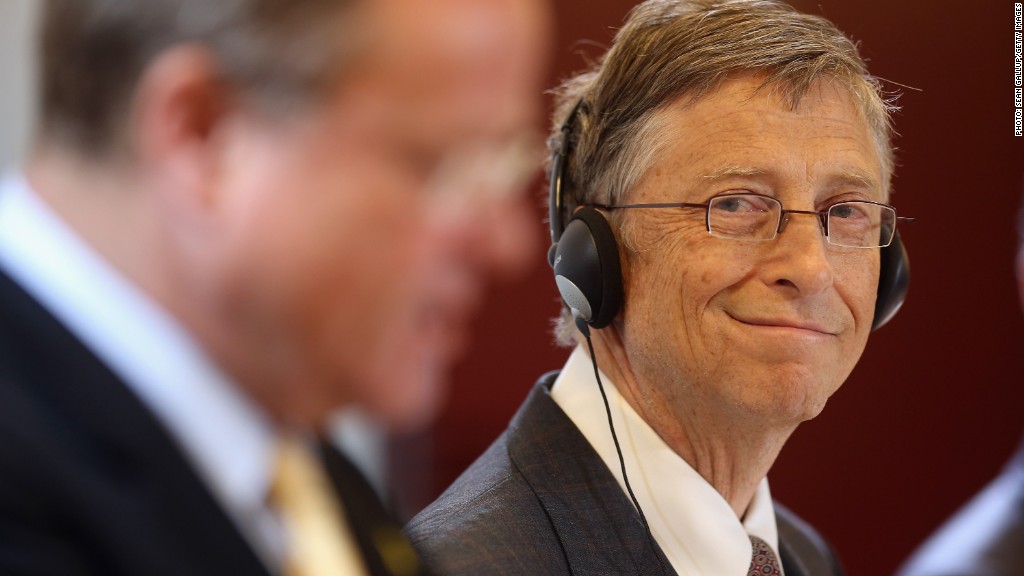 Being rich is great. Being the richest person in your state is the greatest.
That must be how Bill Gates and 49 other heavy-hitting Americans feel, after Wealth-X released a report ranking the wealthiest individuals in each state.
Gates tops the list as the richest Washingtonian, with an estimated net worth of $81.5 billion. He's followed by Warren Buffett of Nebraska, Larry Ellison of California, David Koch of Kansas and the top five's lone lady, Wal-Mart heiress Christy Walton of Arkansas. The list is based on Wealth-X's assessment of assets and uses the primary business address to determine a person's location.
The American Dream: 35 of the 50 list-makers are self-made entrepreneurs, according to Wealth-X.
But not all are entirely responsible for their cushy positions at the top. People like Micky Arison, who inherited Carnival cruises from his father, and Forrest Mars Jr., the heir to the Mars candy throne, got a boost from their families before growing their fortune on their own.
Where the ladies at?: Only 6 women make the list, including Walton. She's followed by Abigail Johnson, newly-named Fidelity Investments CEO; Anne Cox Chambers, Cox Enterprises heiress; Gayle Cook, co-founder of medical device maker Cook Group; Anita Zucker, CEO of InterTech Group; and Marguerite Harbert, Harbert Corporation heiress.
Read the full ranking below: