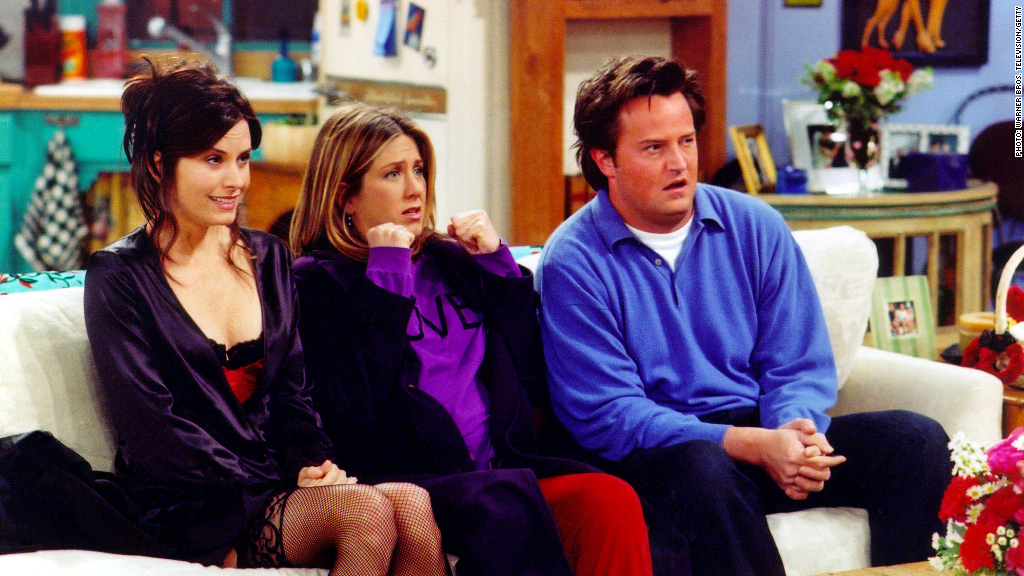 It looks like "Friends" will be there for you on Netflix starting January 1, 2015.
"Friends," one of the most beloved and profitable sitcoms in TV history, will be coming to the streaming service in the U.S. and Canada starting New Year's Day, Warner Bros. CEO Kevin Tsujihara said Wednesday.
Terms for the deal were not disclosed. Tsujihara announced it at an event for investors held by Time Warner, the parent of Warner Bros.
After the announcement, Netflix tweeted out a video of the show's resident barista, Gunther, wiping down the counter at the show's signature coffee house Central Perk.
The band The Rembrandts played a special version of the show's theme "I'll Be There for You" in the background.
The video ends with a Netflix title card: " 'Friends' the complete series, New Year's Day."
The NBC series, which ran for 10 seasons, was one of the highest-rated shows of the nineties and a touchstone of NBC's Must-See Thursday night lineup.
On cable and in syndication, the show still resonates with viewers and reaps profit for Warner Bros.
But the company has not sold the reruns to a streaming service before.
Related: Netflix's strategy: shows for every age
Separately, Warner Bros. said that the first three seasons of its drama "Person of Interest" would become available on Netflix next fall.
The deals underline just how dramatically the relationship between Time Warner and Netflix has evolved.
Time Warner CEO Jeffrey Bewkes famously compared Netflix to the "Albanian army" four years ago. Now the companies have mutually beneficial business dealings.
Time Warner is also the parent company of CNN.