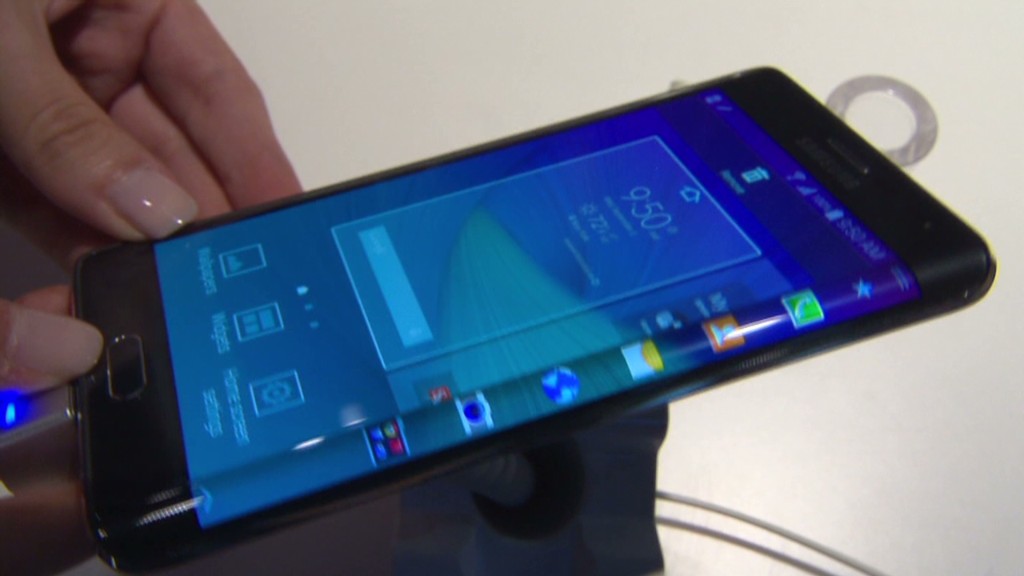 Samsung's Galaxy Note is like the hipster of smartphones -- it was doing the giant phone thing before giant phones were a thing.
Now that seriously enormous phones are "in," Samsung has given the Note a spit polish and some funky new bells and whistles in an attempt to keep it one step ahead of the competition -- namely, the iPhone 6 Plus.
At first glance, Samsung's (SSNLF) new Galaxy Note 4 and Apple's iPhone 6 Plus look pretty much the same. They're both extremely large phones -- they are almost identical in size, though the Note 4's 5.7-inch screen is 0.2 inch bigger than Apple's. They both have fingerprint sensors, fantastic cameras, better-than-average battery life and new health apps. They even both come with features that make the phone usable for people with small hands.
But the Galaxy Note 4 and the iPhone 6 Plus claim to be very different things. One calls itself a true "phablet" and the other is just a giant iPhone.
Related: You're an idiot if you like this phone
The iPhone 6 Plus has just three advantages over the smaller (but still large) iPhone 6: It has a bigger screen, a bigger battery and image stabilization built into the camera. Other than that, it's basically a really big iPhone -- Apple (AAPL) doesn't claim any differently.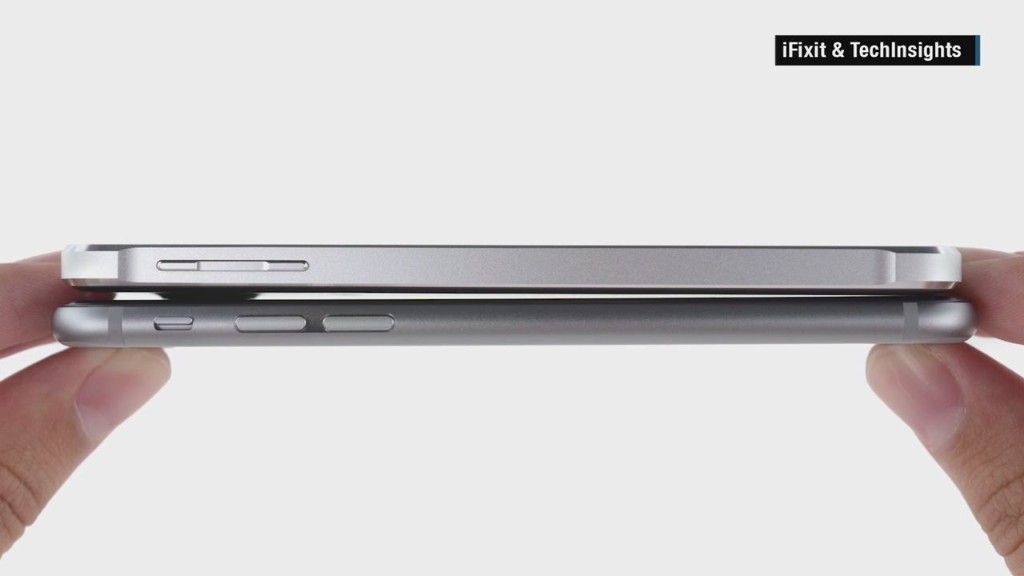 The Galaxy Note 4, on the other hand, has two distinct features that make it different than the smaller (but still enormous) Galaxy S5 smartphone.
First, the Note 4 comes with a pen, which lets you take notes on your phone, hover over items to get more information about them and navigate through your phone as if using a stylus. Second, the Galaxy Note 4 lets you run multiple apps at the same time on the same screen, kind of like Microsoft (MSFT) Windows.
Both features were available in previous versions of the Note. Both have been improved over their predecessors. The problem is that neither one is all that useful.
The pen: The pen is fantastic for note taking. Samsung says the new "S Pen" has more than 2,000 levels of pressure sensitivity. I didn't notice all 2,000, but it sure writes like a real pen.
You can pin little "Action Memos" to your home screen pretty easily, and the option to create a quick note appears as soon as you take the pen out of its holster on the bottom right of the phone (sorry, lefties). And if you think writing is easier than typing on glass, the Galaxy Note 4 will convert your handwriting into text pretty reliably.
Related: Samsung hammered by weak smartphone sales
The S pen also lets you easily copy text. Just click the little button on the pen, drag the pen over the text and tap on "copy." That's miles better than using your thumbs to drag two little tabs across the screen.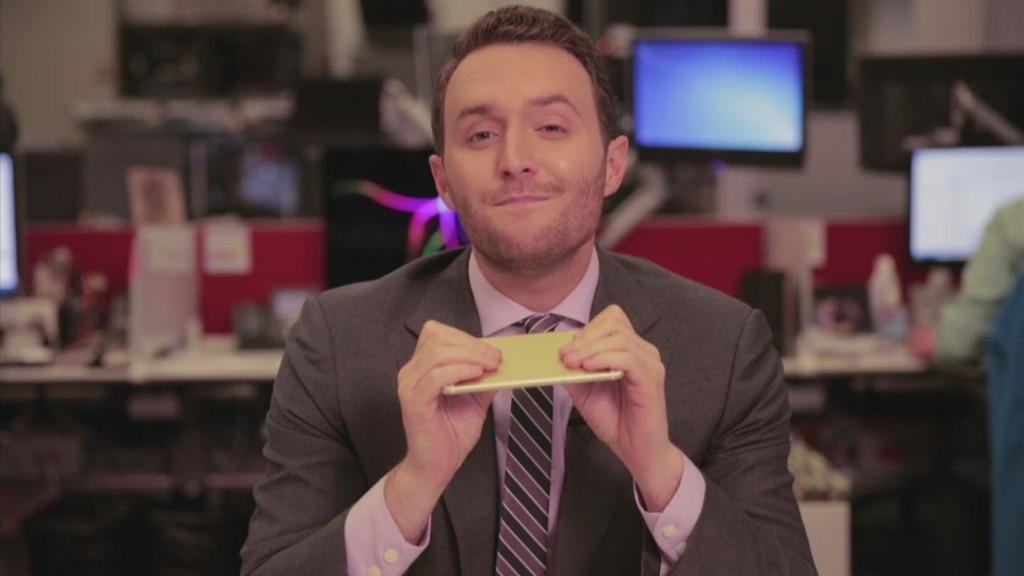 But the pen mostly stayed in its holster when I was using it. Smartphones let you take notes with your voice, which is far faster and easier than writing. I didn't find much use for the hovering feature. And I'm just not copying text all that often.
Multitasking: Samsung says the Note 4 makes multitasking "more intuitive and useful" than previous versions of the Note. But it isn't as intuitive or useful as it could be. You know a feature is excessive when Samsung needs to explain why it's useful.
Samsung says multiple windows would be helpful when: getting walking directions and taking photos at the same time; opening the phone and calendar apps simultaneously so you can dial a conference call passcode without memorizing it; and listening to music on YouTube while also doing other stuff on your phone.
The conference code example is a definite pain point for people who have to dial into meetings frequently, and it's about time someone figured that out. The other uses for same-screen multitasking? I'm just not buying it.
It's also not as intuitive as it could be. After visiting settings and activating multi-window mode, you can drag your finger down from the top left of the screen (not the top, or you'll pull down the notifications tray). To resize the window, you have to tap a circle at the top of the window, and tap one of four extremely tiny buttons (I suspect Samsung wants you to use the pen here). One of those buttons activates "more content," and I still haven't found a use for it.
Should you buy it? If you want a gigantic phone, and you really think same-screen multitasking and "penning" is something you could find useful, go for the Galaxy Note 4.
But if you don't think you'll be taking a lot of handwritten notes while watching TED talks on YouTube, the Galaxy Note 4 is still a fantastic (super-sized) phone. It's just great in the way that the Galaxy S5 is great -- not the way Microsoft Windows is.
The Galaxy Note 4 will be available for $299 with a two-year contract on Oct. 24.