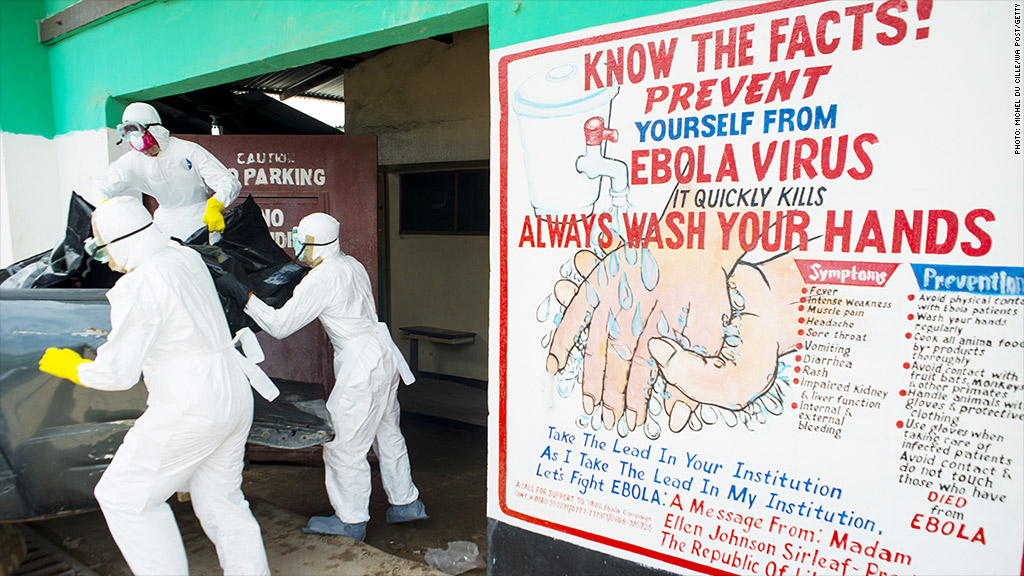 Photojournalist Michel du Cille was scheduled to appear before students at Syracuse University this week.
But his invite was rescinded on Thursday over concerns about his potential contact with the Ebola virus.
The Pulitzer Prize winning photojournalist had covered the outbreak in Liberia for The Washington Post last month. He returned from the area 21 days ago (the CDC's incubation period for the disease) and has shown no symptoms of Ebola.
However, it wasn't enough to allay fears at Syracuse, where du Cille was taking part in a fall workshop at its S.I. Newhouse School of Public Communications.
The university chose caution because of the proximity of dates of his appearance and his visit to Liberia.
"This was a decision we made based on our concerns for students," Newhouse dean Lorraine Branham said. "It had been exactly 21 days on the day he was supposed to come up."
Related: Ebola is spooking Wall Street
Branham added that it wasn't a decision the university made lightly.
"We understand there's a lot of hysteria out there," she said. "We knew that there'd be students and faculty feeling panicky about this... we decided to err on the side of caution."
Related: UN asks $1 billion for Ebola, gets $100,000
For du Cille, the real disappointment was the loss of a teachable moment.
"What a missed opportunity to teach future media professionals how to seek out accurate hard facts; backed up with full details about the Ebola crisis," du Cille wrote on Facebook Thursday. "I guess it is easier to pull the hysteria and xenophobia cards."
Syracuse said it would have du Cille speak on this issue at the university in the future.
Examples of du Cille's work in Liberia are included below: