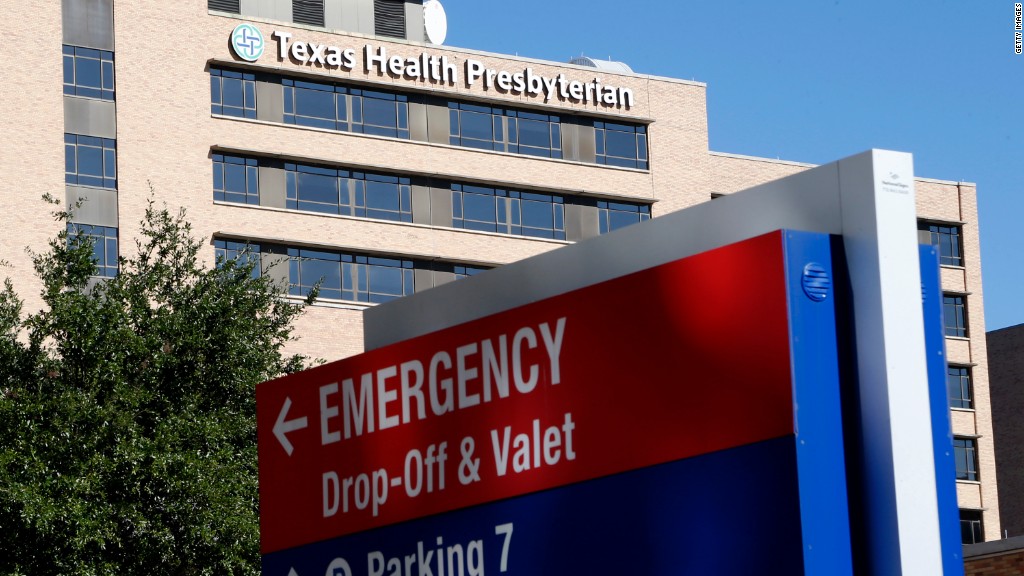 Two-thirds of the beds sit empty in the Dallas hospital where a patient died recently from Ebola.
Texas Health Presbyterian Hospital has 900 beds, but is down to only 300 patients, a CDC official who was at the hospital told CNN. Hospital officials would not comment on that report.
Patients have shunned the facility after Thomas Eric Duncan died there last week, and two nurses who treated him also became infected with the deadly disease.
Before the crisis, the hospital had accounted for 17% of the $3.5 billion in annual revenue for its parent company, Texas Health Systems, according to credit rating agency Moody's. Presbyterian had been the second largest hospital among the 25 acute-care and short-stay facilities the chain owns.
Related: UN request for $1 billion Ebola fund falls woefully short
The chain is taking a big financial hit from Presbyterian, but it has no plans to close the facility, a source familiar with hospital told CNN Friday.
Texas Health Systems had its credit rating upgraded by Standard & Poor's just this past June, and the source said the company has $3 billion in cash and other liquid assets, as well as a low debt level that will allow it to weather the financial storm. The company is in contact with the rating agencies about the ongoing situation.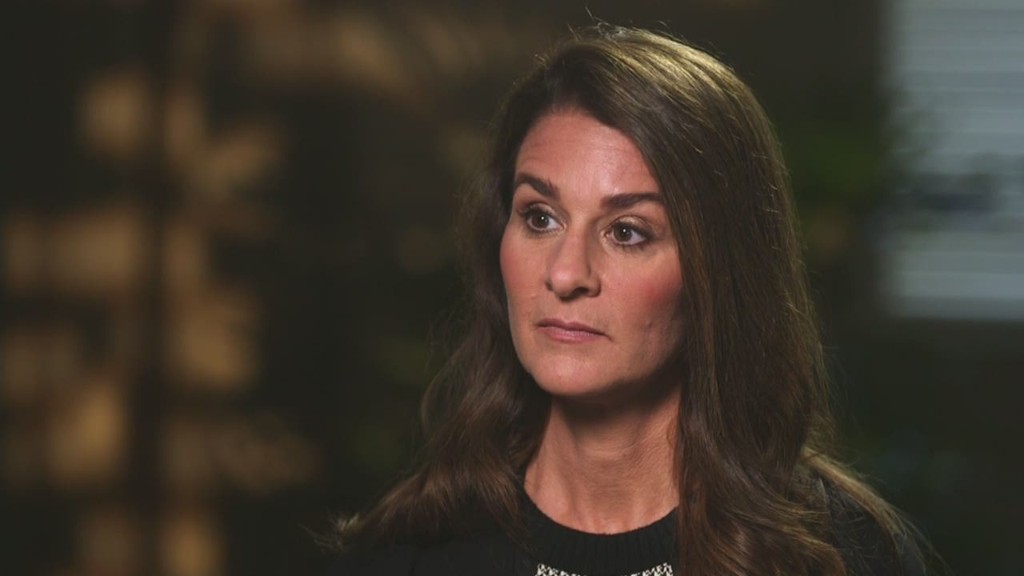 Moody's revised its outlook for the company to "developing" on Friday. That step is less severe than issuing a watch or a downgrade, but it still indicates concerns about the company's finances.
"The developing outlook reflects the uncertainty on the system's long-term financial performance, impact on financial resources and litigation risk following recent cases of Ebola at one of the system's flagship facilities," said Moody's.
-- CNN's Elizabeth Cohen and Katherine Trafecante contributed to this report