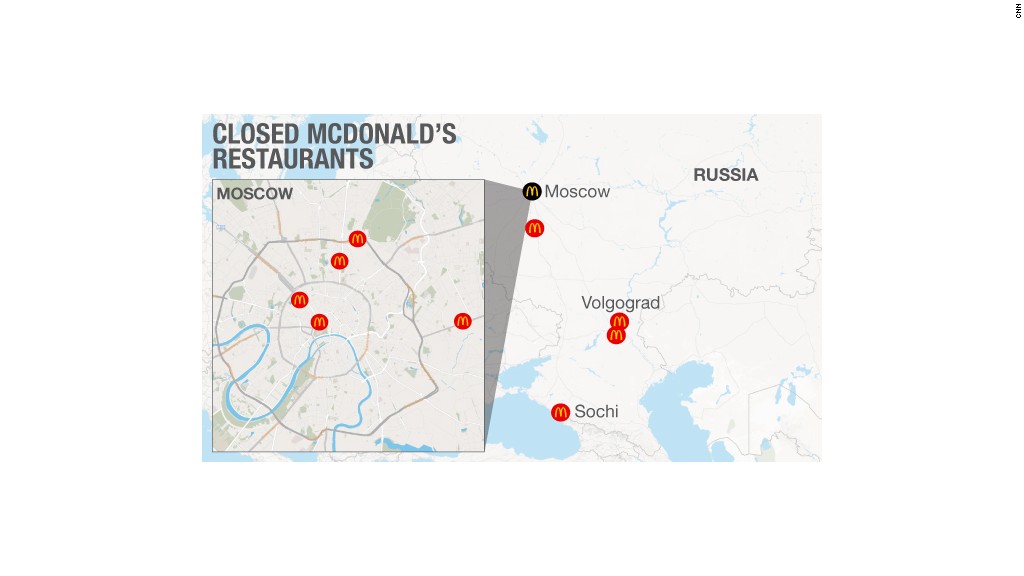 Big Macs are becoming a big 'nyet' in Russia.
Officials are continuing their crackdown on McDonald's (MCD) by forcing the closure of nine restaurants and investigating roughly half of the country's 446 locations.
The string of closures began in late August when authorities shut down four McDonald's locations in Moscow, including the city's first that opened nearly 25 years ago. As many as a dozen McDonald's locations were closed, but some have recently reopened.
It's widely believed the shutdowns are part of a retaliatory plan to punish American businesses after the U.S. and Europe issued harsh sanctions against Russia over the Ukraine crisis.
Local media had previously reported that "sanitary violations" were the reason behind the closures.
"We disagree with the court's decision and will appeal," said McDonald's in a statement.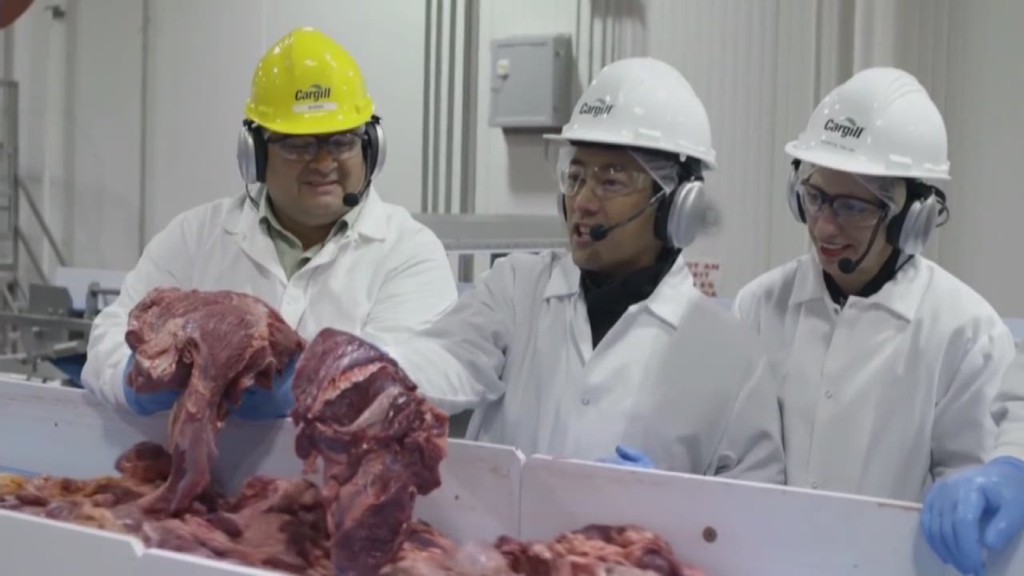 McDonald's isn't the only consumer company that's suffered since tensions between the West and Russia flared up.
The firm behind Jack Daniel's whiskey also reported struggles in the country.
Brown-Forman (BFB) was targeted by the same consumer watchdog as McDonald's. A report from the organization in late August said dangerous substances were found inside samples of the company's whiskey.
Brown-Forman said it "vehemently" denied that there was anything harmful in its products.