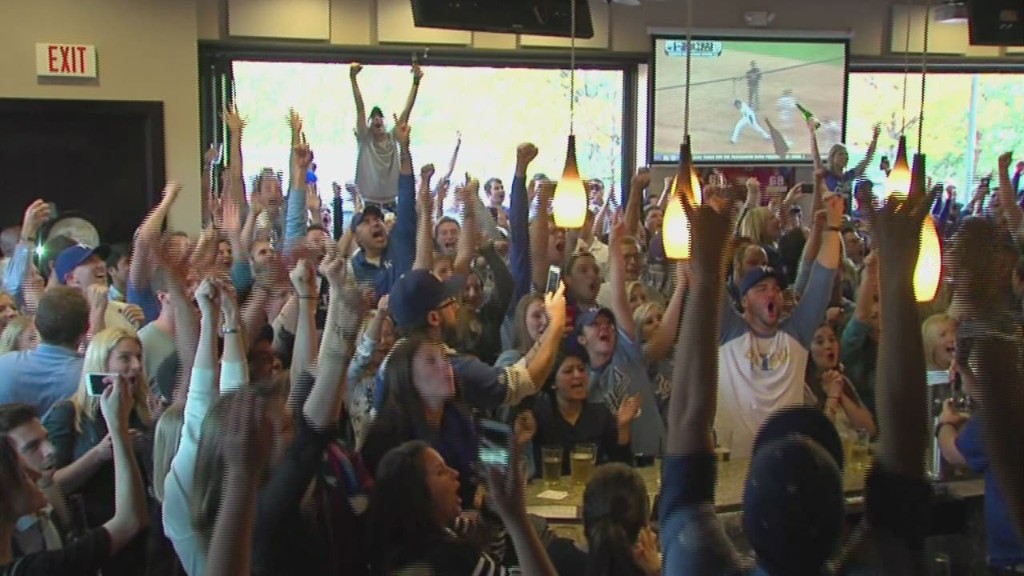 San Francisco has taken the lead over Kansas City. In World Series ticket prices.
San Francisco Giants fans are now paying an average price of $1,056 to attend Friday or Saturday's games, according to SeatGeek, which tracks online resale prices.
Kansas City fans, who haven't seen their team compete for a championship since 1985, had also been paying about $1,000 a ticket last week. But on Friday the team put several thousand more tickets up for sale, pushing KC's average price down to $883.
Related: What baseball stadium charges you the most
Ticket prices for games in both cities will soar even higher if either team gets the chance to win the World Series at home, according to SeatGeek analyst Connor Gregoire.
While the Giants have won two World Series since 2010, both wins were on the road. The team hasn't won a final series game at home since it moved to San Francisco in 1958.
"Last year in Boston, as soon as fans knew the Red Sox had a chance to win the series at home, prices of the cheapest seats shot up from $500 to more than $1,000," he said.