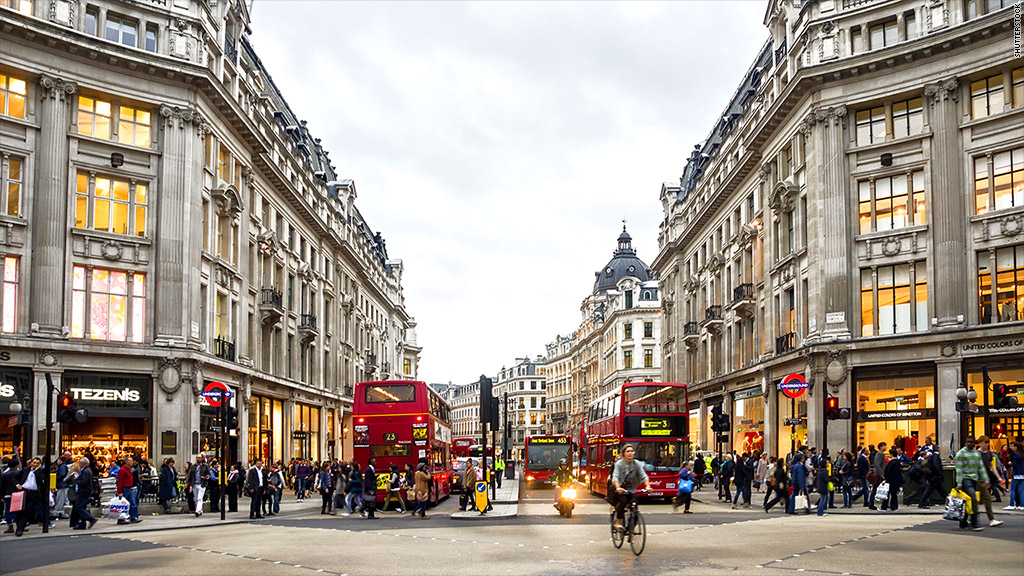 Trendy power couples can now get their fashion fix with a 30-day tour of the 12 most in-vogue global cities. But deep pockets better be in style: The trip costs $134,700.
Luxury website VeryFirstTo sells a month-long vacation for two visiting the fashion capitals of the world, including Paris, London, Milan, New York, Istanbul and Barcelona. Travelers get private tours of each city exploring the best shopping streets and sights, along with the most chic restaurants, galleries and clubs -- all on an electric bike.
After all, being environmentally sensitive is in demand, said Marcel Knobil, founder of VeryFirstTo, even if the travelers will be flying all over the globe.
The company partnered with German company A2B, which makes sleek electric bikes that can go up to 15 mph.
"We needed to add a fashionable way to get around the cities," Knobil said. "Not only are the bikes green and convenient, they're less tiring than walking."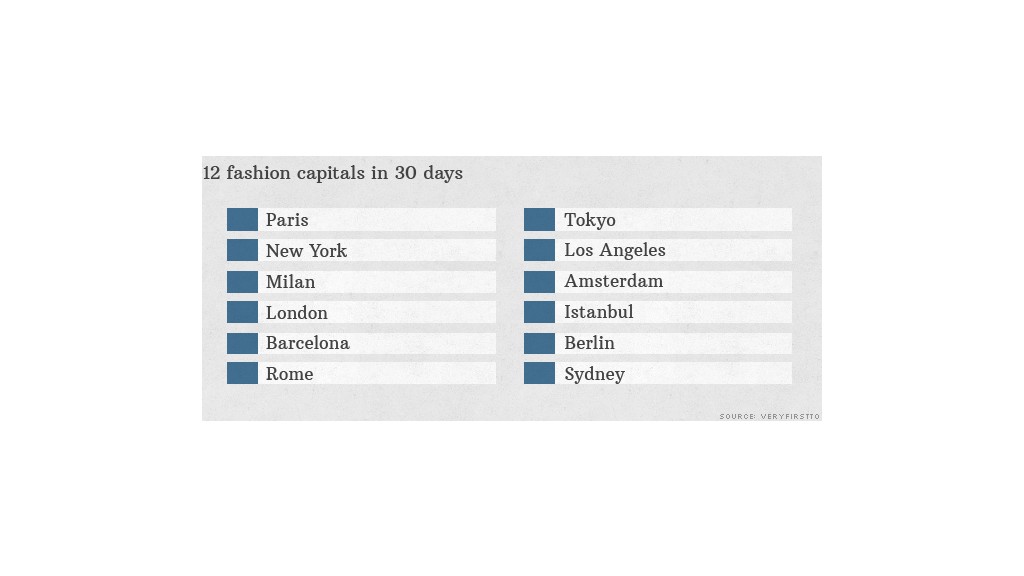 Just like the latest jumpsuit trend, the package has a short shelf life. Similar to all items on VeryFirstTo's website, the vacation is only available for 59 days after the first buyer's trip is taken. This avoids the equivalent of the fashion nightmare where two people wear the same outfit to an event.
"This guarantees you won't have the issue of a friend having a similar experience," said Knobil. "It's a once-in-a-lifetime trip that's fresh and original."
Related: Hottest places to travel this winter
Some of the European highlights include reservations at Dolce & Gabbana Gold restaurant, partying at the Cavalli Club and touring the Picasso Museum. In the U.S., top attractions include the Guggenheim and Metropolitan Museum of Art and shopping on Fifth Avenue and Rodeo Drive.
Business-class flights, junior suites at top hotels and guided tours in each city are all part of the package. Travelers also get to keep the $4,200 electric bike at the end. Meals, though, aren't included.
Related: My super-secret jet is cooler than yours
Who would take such a tour? There's already been some interest in the trip among wealthy early-adopter types, said Knobil. "It will be those that like to be the very first to have and do things," he said. "They have an absolute passion to do things ahead of others in the luxury arena."
The exact itinerary is designed around the traveler's home base, and travelers stay about two days in each city. A European-only trip is also offered at a lower price.
And while some fashion trends have strict seasonality, the 12-city tour can run any time of the year. Knobil said: "These cities remain fashionable and timeless no matter the season."