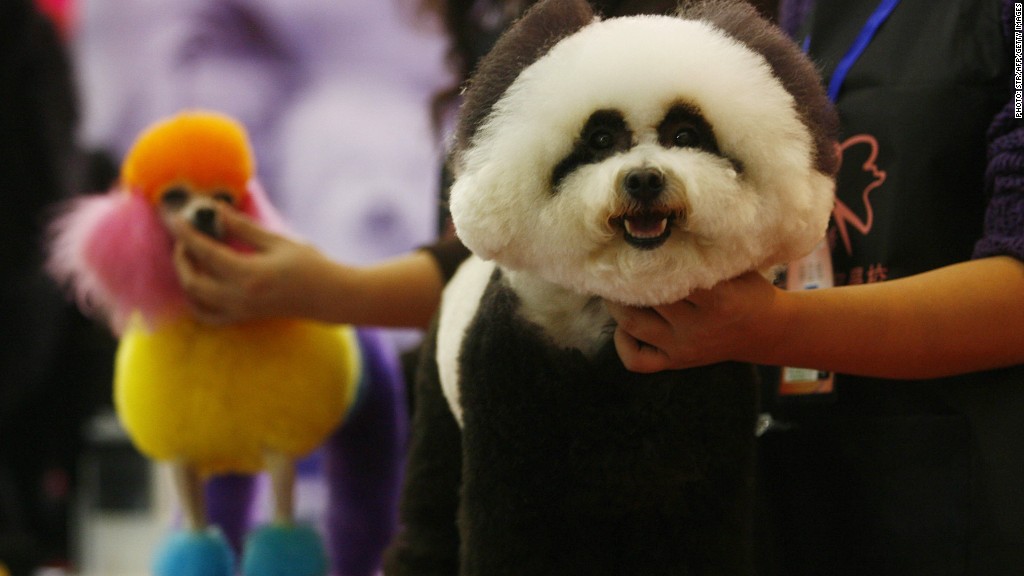 It's the latest growth industry in China: pet lovers are spending billions pimping their pooches.
China has one of the world's lowest birth rates, and a growing number of middle class couples are choosing to lavish their time and money on pets rather than kids.
Take Phoebe Yu and her husband.
Their busy Shanghai household of four cats and two dogs costs about $600 a month in pet food, litter and baths. And then there are annual health checks at $245 per pet, soaks in Japanese hot springs and sweaters for winter.
"I take my dogs and cats to the salon for beauty maintenance; in the summer, they relax in cooling baths, and sometimes get spa mud masks," Yu said.
She's not alone. About 7% of households in China now have a dog, and 2% have a cat.
Ownership rates are expected to rise rapidly, boosting the value of the pet care industry by 43% to 13.5 billion yuan ($2.2 billion) over the next five years, according to research firm Euromonitor.
Related: Big dogs suffer as Hong Kong status symbols
The growth is not just about quantity. Demand for gourmet products and luxury services is on the rise.
Pet owners are trading up from table scraps and home-cooked food in favor of premium recipes. Companies such as Nestle (NSRGF), which owns the Purina brand, are introducing new offerings or moving production to China.
There's also a growing array of specialty services: acupuncture, Chinese herbal remedies, fur dyes and perms to make puppies look like pandas, pretty manicures and dog yoga -- also known as doga.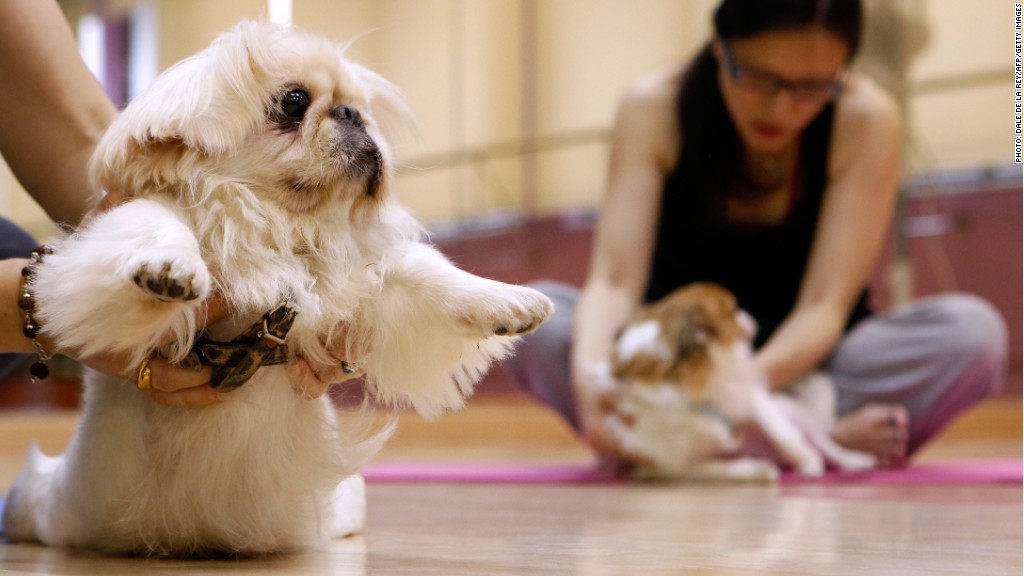 One Hong Kong salon even offers Chinese-style massage and bone-setting techniques to prevent arthritis and relieve hip joint pain at $20 for 15 minutes.
Financial services firms are cashing in, too. Just last month, state insurer PICC started offering pet insurance policies that cost as much as $550 a year, state media reported.
Yu, who works part time, says she and her husband decided against having kids because they were worried about pollution, food safety, public order and academic pressure. She's happy to spend on her furballs, and says having pets is much less work than raising children.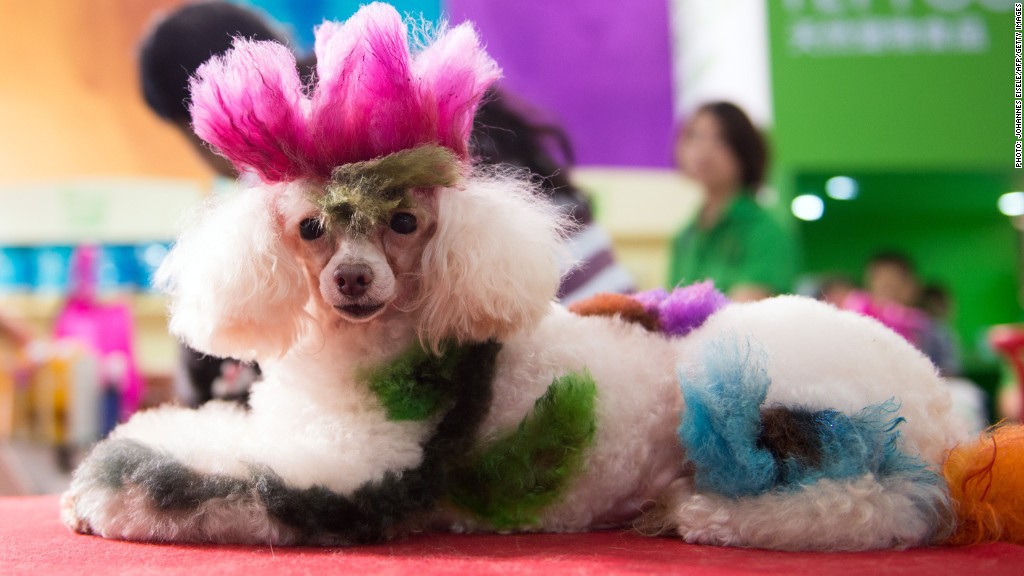 "It's easy to get in the habit of having pets," she said. "I only have to worry that they eat enough, dress warmly and don't have any major accidents."
Yu, 36, even asks friends traveling abroad to bring back the latest in pet haute couture -- her favorites are Korean animal fashions.
Related: China swaps pandas for uranium in trade deals
"The return pets give you is really quite a lot -- if you're upset, just call them over and they'll be by your side," Yu said. "I'll raise this lot until they get older, and then we'll probably get some more pets."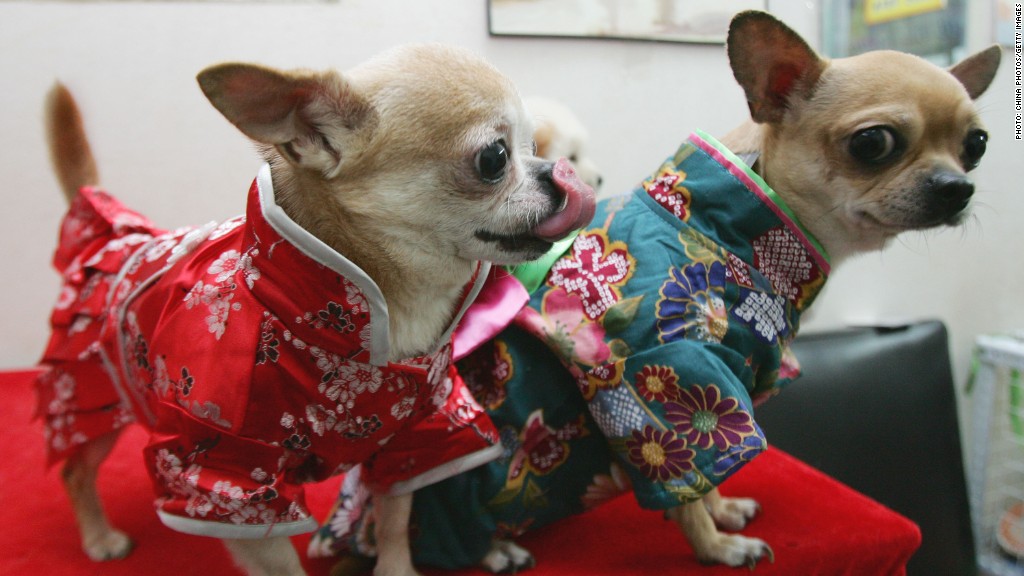 --CNN's Yuli Yang contributed to this report