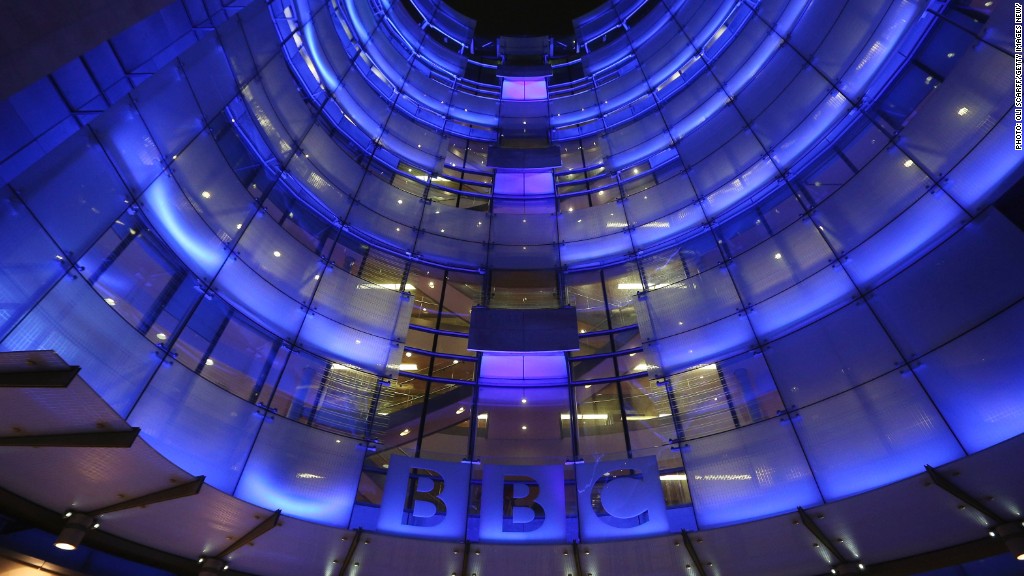 AMC Networks is effectively taking over the BBC's cable channel in the United States in a deal that values the channel at $400 million.
AMC (AMC) will own 49.9% of the channel, BBC America, and run its day-to-day operations as well as its advertising sales and distribution arrangements. The British Broadcasting Corporation will retain a majority 50.1% stake.
Tony Hall, the director-general of the BBC, said the deal would "strengthen BBC America's position for the long term."
For cable channel owners, scale matters a lot, and that fact helps to explain this deal. By partnering with AMC Networks, the BBC will be arm-in-arm with the cable channels IFC, WE tv, Sundance Channel, and most importantly AMC, the home of "The Walking Dead" and "Mad Men."
Related: AMC executive says 'zombies are thriving'
In fact, AMC will be representing the BBC World News channel as well as BBC America in the U.S., which may improve the news channel's chances of getting carried by cable and satellite distributors. Right now BBC World News is available in 30 million of the country's roughly 100 million homes with cable or satellite.
AMC will also take over U.S. ad sales for the BBC World News Channel.
But the deal is not just about getting bigger together. It's also about premium programming, said AMC Networks CEO Josh Sapan in a telephone interview Thursday night.
"Scale matters, by degree," he said. "As time goes forward, increasingly what will matter most, and I would underline most, is importance to a viewer who will have greater discretion in what they choose to watch. If they value it, then a distributor will value it."
Sapan asserted that AMC's advantage -- bolstered by the partnership with the BBC -- is in having "the most premium content on the dial."
While AMC will operate BBC America, Sapan said there will be an "editorial oversight committee" to ensure that the channel reflects the BBC's editorial standards.
Along with the channel relationships, AMC and the BBC's production division "have agreed to continue to jointly pursue a number of content investment opportunities on a range of future projects, both through BBC America and other AMC Networks channels," a press release about the deal said.