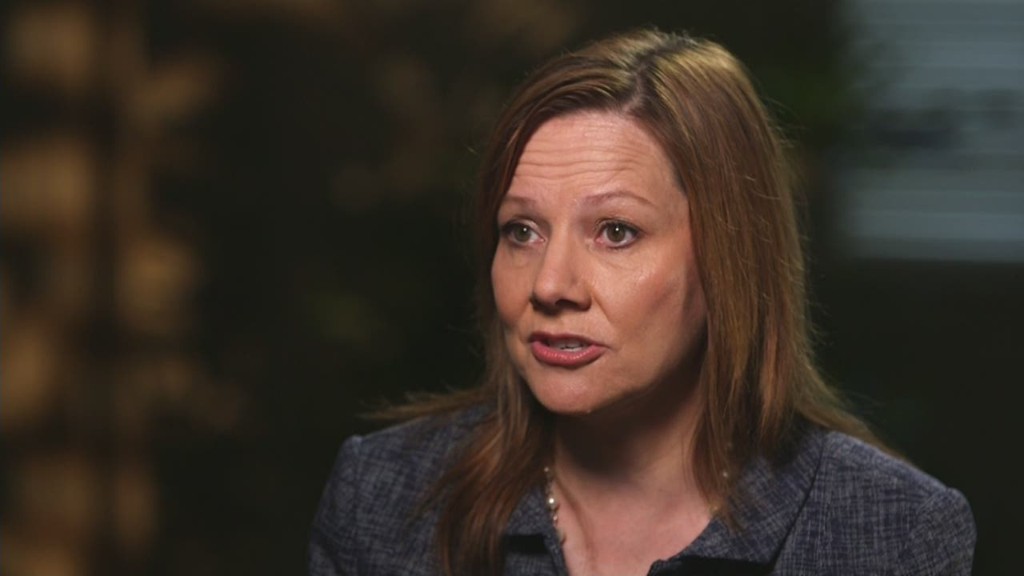 General Motors is back making money again, after six months in which recall costs essentially wiped out its profit.
The nation's No. 1 automaker earned $1.4 billion in the third quarter, down slightly from a year earlier but better than Wall Street was forecasting. The company posted a slight gain in revenue and the number of cars sold globally.
"Strong global sales and growing margins in North America and China helped GM deliver very solid third quarter results," said GM CEO Mary Barra.
Costs associated with repairing a record number of cars recalled in the first half of the year will come to about $2.5 billion, and the company has set up a victims' compensation fund that GM says it expects will cost at least $400 million.
Those costs left GM with essentially breakeven results the first half of the year. But this quarter's results contained virtually no mention of the impact of recalls on earnings.
Shares of GM (GM) jumped about 3% in premarket trading following the results.