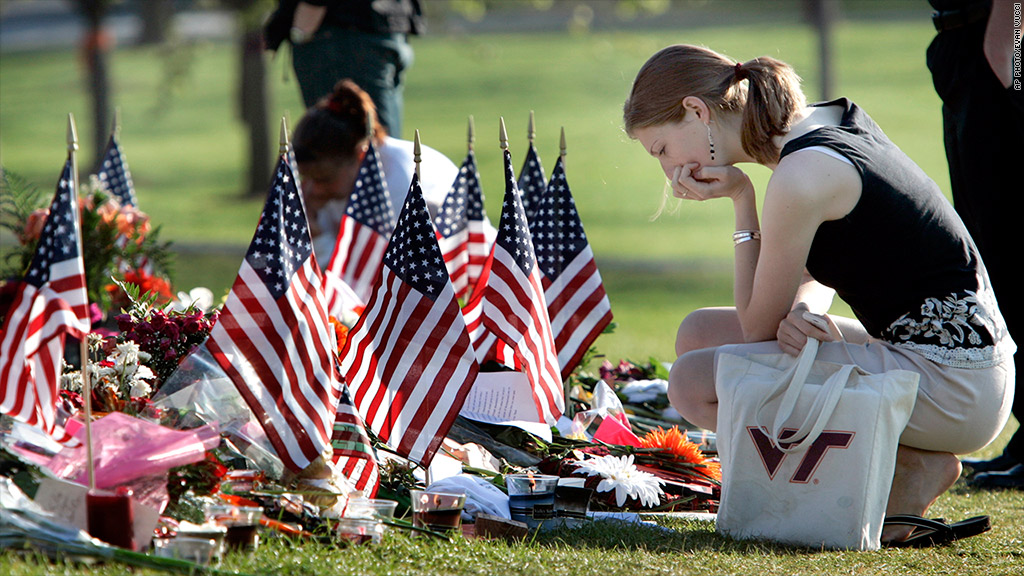 What if cops can pinpoint exactly where a shooter is during a school shooting? Maybe that can prevent the next Newtown tragedy.
That's what some schools are betting on as they install technology in their buildings that will be wired to local law enforcement.
"It's basically a smoke alarm for gun fire detection," said Christian Connors, CEO of Shooter Detection Systems, which has installed such a system at a school in Methuen, Mass.
Developed originally for the military, his company has equipped the school with up to 60 detectors that are wired to send messages to 911 dispatchers, police scanners and smartphone apps as soon as gunshots go off.
"Can we prevent the next massacre? I cannot. I don't have a magic wand. But this will help. This system can detect where the shots are coming from in the building. That's huge," said Judith Scannell, superintendent of Methuen Public schools.
For security reasons, she did not identify which of her six schools had been outfitted with the system.
The company did not charge the Methuen school system because it views it as a "pilot" program.
Connors said his company is installing the technology in two more schools, in Virginia and California, and also at airports. He would not specify the locations for security reasons.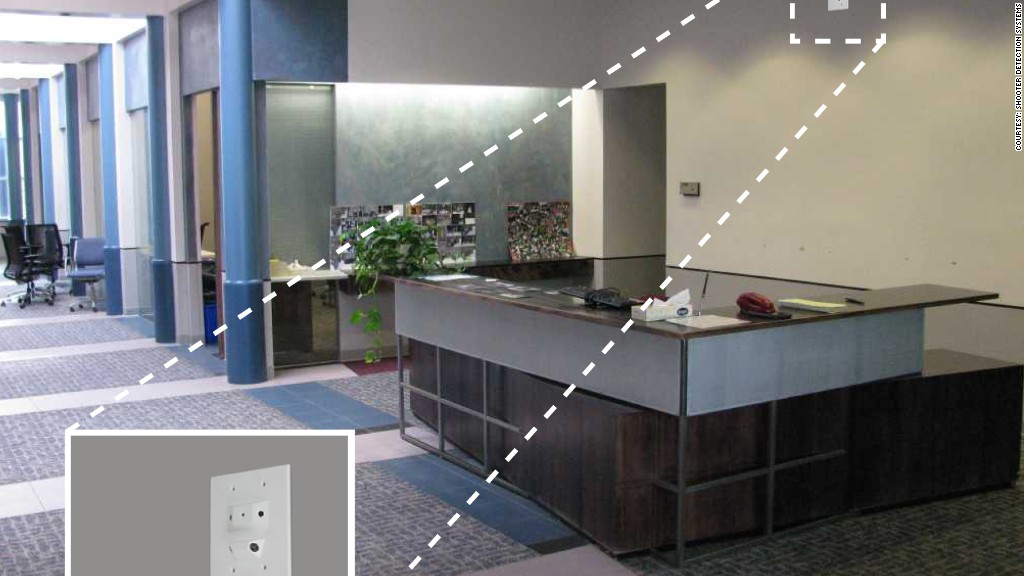 The devices are designed to be small (as shown here) so that the casual observer might not notice them. The company bought its technology from Raytheon (RTN), which developed it for the U.S. military.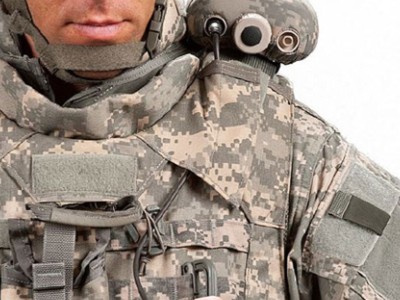 In Iraq, the antenna-like devices were placed on Humvees, helicopters and as on soldiers' flak vests (shown in image).
It helps soldiers pinpoint the location of gunmen shooting at them and return fire in that direction.
Similarly, cops can receive real-time updates on the location of gunshots and quickly locate a shooter, who may wander from room to room, like they did in Newtown and Columbine or Virginia Tech.
One of the biggest challenges facing law enforcement responding to a school shooting is that the violence unfolds quickly, and the gunman is often moving, according to Joseph Solomon, chief of police in Methuen.
"What we always find is that seconds count," said Solomon, who helped install the system in the Methuen school. "I want to go right to the target, because if I can stop or mitigate the target, I can stop the carnage."
Related: The mom behind Target's gun ban
The Savannah Art and Design in Georgia adopted similar technology just this month developed by another company called SST.
That's based on ShotSpotter, a system that was originally installed in hotspot neighborhoods in over 80 cities, including Boston, Miami and Camden, N.J.
Law enforcement officials seem to like it.
"The ShotSpotter technology provides the immediate notification, precise location and an audio replay of gunfire occurrences," said Camden Police Chief J. Scott Thomson. "This enables us to have the most effective response possible to gunfire incidents."
Related: Guns welcome at these restaurants
SST is installing them in more schools around the nation.
The company said shootings were down 20% in the first half of the year in 31 of the cities where it was implemented, compared to the first half of 2013.
"The analytics of gun shots coupled with our intelligence gives us a greater ability to better identify and deploy resources into hot spots to PREVENT gun violence," said Thomson.
The biggest decrease occurred in Springfield, Mass., where gunshots declined by 60%.