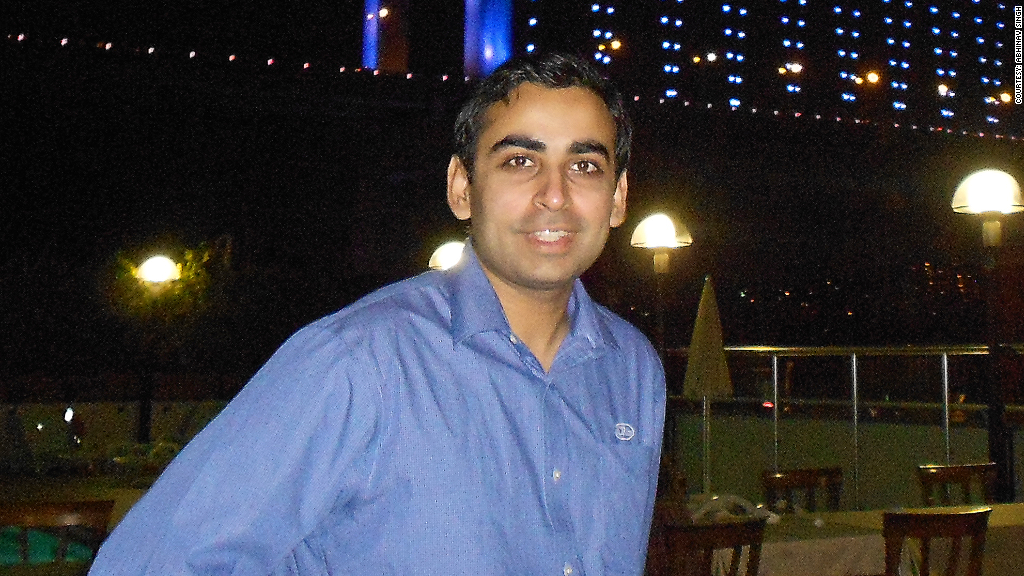 When it comes to finding for blockbuster stocks, Abhinav Singh has the Midas touch.
The 29-year-old raked in nearly $50,000 over the past three years with well-timed bets on tech stocks like GoPro (GPRO) and Tesla (TSLA). Singh plans to deploy those winnings to pay for grad school and maybe launch a career on Wall Street.
"I'm not super rich, but the cool thing is I will be able to pay some of my MBA tuition fees with the trades I've made," said Singh, who recently got his MBA in finance from the University of California, Irvine.
Singh was born in India and moved to the U.S. in 2007. He currently lives in Santa Barbara and works at a medical device company.
Netflix, Tesla bets pay off big time: His approach is high risk, high reward. For the past three years, he has invested more than half of his portfolio in one tech stock he believed was poised to take off. So far, he's three for three.
Singh's antennae went up in 2012 as he studied Netflix's (NFLX) plans to launch original content like "Orange is the New Black" and "House of Cards."
Loving the company's product and its first-mover advantage, he scooped up shares of Netflix in October 2012 for just $63.50. He sold them six months later when the online movie giant's stock soared to $186. That's a return that even Frank Underwood would be impressed by.
Instinct played a key role again the following year. Singh noticed an uptick in the number of Tesla cars cruising the roads of Southern California in the spring of 2013. Instead of just seeing one or two Tesla vehicles, he was encountering a bunch.
"That got me really excited. I did a lot of reading about the company. I decided to pick up the stock and it really worked up," said Singh.
That's an understatement. Tesla raced from around $55 in May 2013 when Singh purchased shares to about $180 at the end of January of this year.
Related: Elon Musk warns against unleashing artificial intelligence
Zooming in on GoPro: It's become a lot harder to find big winners in today's stock market, which has been rattled by concerns about global growth and the fact that the bull market is over five years old and many stocks are no longer cheap.
But Singh found another red hot tech company to invest in this year: GoPro. He fired up his OptionsExpress online brokerage account in July to buy shares of the extreme camera maker at $49, getting in before it eventually zoomed as high as $98.47. That means he basically doubled his initial investment in just three months, at least on paper.
Related: GoPro angers investors with charity gift
However, GoPro has retreated recently, losing altitude at an even faster pace than the broader market. Singh isn't worried. He has no plans to sell it any time soon.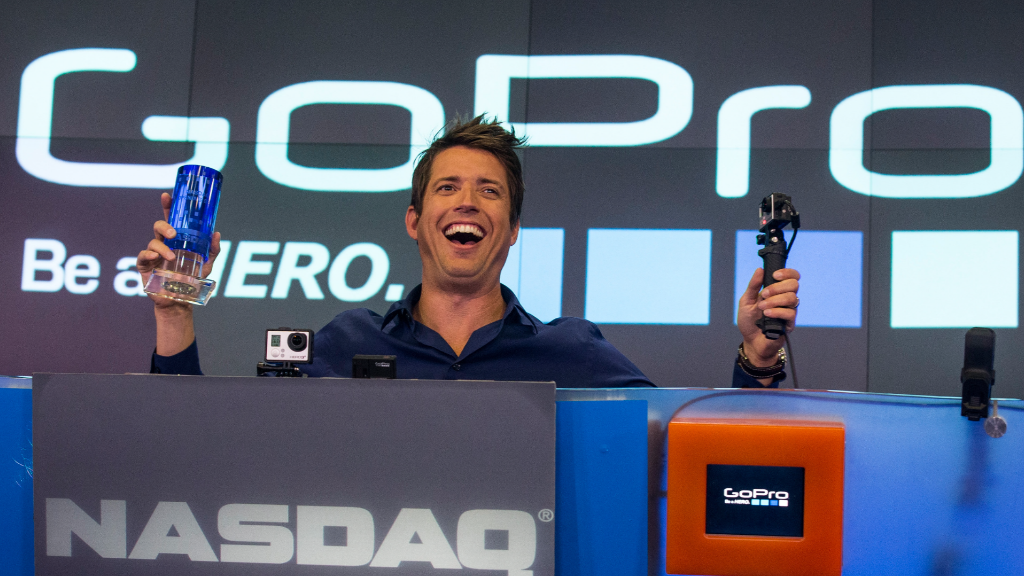 Earlier this month, the broader market flirted with "correction" territory (a 10% decline from a previous high) before rebounding big time.
"There might be a correction coming up. But to me, that is an opportunity. I will try to take advantage of the prices going lower to pick up a few more stocks," said Singh, who is an avid reader of Warren Buffett.
Singh's track record isn't perfect. While his big bets have generated winnings, he lost money on smaller positions in Twitter (TWTR) in late 2013 and Yahoo (YHOO) earlier this year.
Related: Warren Buffett loses $2 billion in 2 days
What's next? Singh's strategy isn't for the faint of heart. Tying up half of one's portfolio with one stock -- especially a fast-moving tech stock -- can easily backfire.
While he doesn't consider himself an aggressive investor, Singh does admit he's got a lot of cash tied up in the stock market with slim exposure to bonds and little savings. That's sometimes a point of contention with his fiancée.
"She's not a big fan of me taking out my savings and putting it in the market. She's obviously excited with the returns but says, 'Take it easy,'" Singh said.
Despite that advice and less easy money from the Federal Reserve as Janet Yellen and her team pull back on stimulus measures, Singh isn't planning to slow down next year.
"I am on the lookout for that one stock that is going to make it big in 2015," he said.
Singh is also intrigued by the idea of putting his stock-picking skills to work on Wall Street.
"I am really excited about finding something where I can work in finance and not only do it as a hobby," he said.