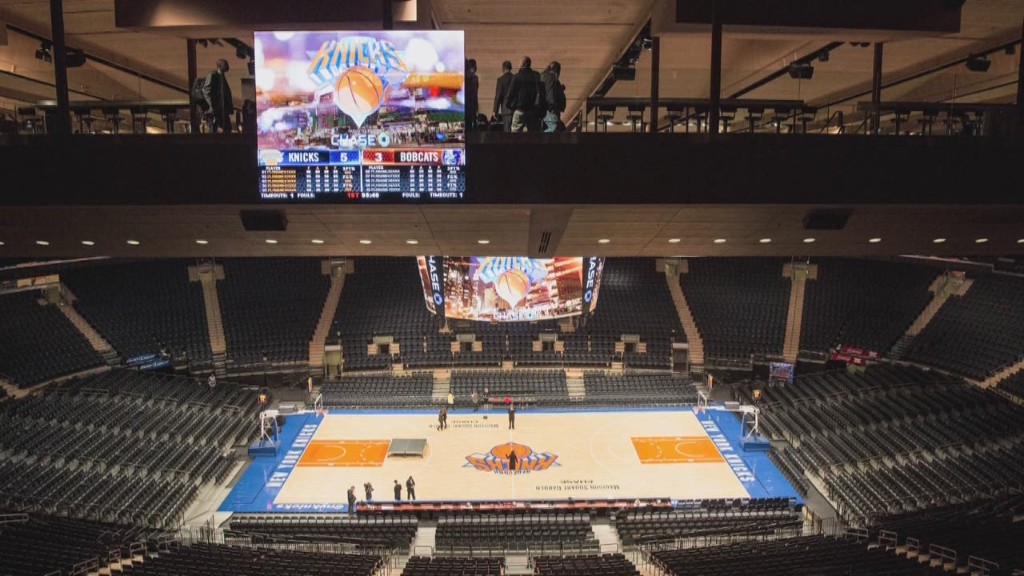 The Madison Square Garden Company is exploring a potential split that would separate its live entertainment operation from its sports and media business.
The sports and media operation would include the NBA's New York Knicks and the NHL's New York Rangers, as well as the MSG television network. The second firm would include MSG's booking, production and venue management operations.
The company's legendary namesake arena, which sits atop Penn Station, has hosted numerous political conventions, marquee boxing matches and concerts. The company bills it as "the world's most famous arena."
Should the MSG (MSG) split come to pass, it would be the latest in a string of corporate breakups pushed by investors that see value in smaller, more nimble businesses.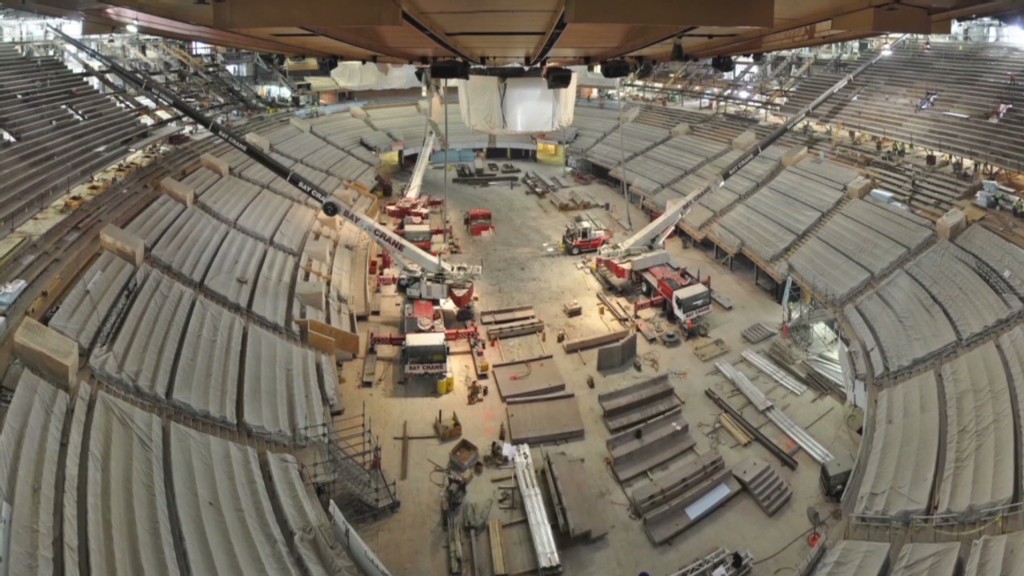 Hewlett-Packard (HPQ) has announced plans to split into two companies. EBay (EBAY) is spinning off PayPal. CNNMoney owner Time Warner (TWX) spun off its publishing unit Time Inc. (TIME) a few months ago. And another media company, USA Today publisher Gannett (GCI), plans to separate its newspapers from its TV station business.
Several well-known consumer companies have also announced breakups or are in the process of doing so.
"Investors favor companies with greater strategic focus on their core businesses," MSG CEO Tad Smith said in a statement.
MSG shareholders would own shares in both new companies.