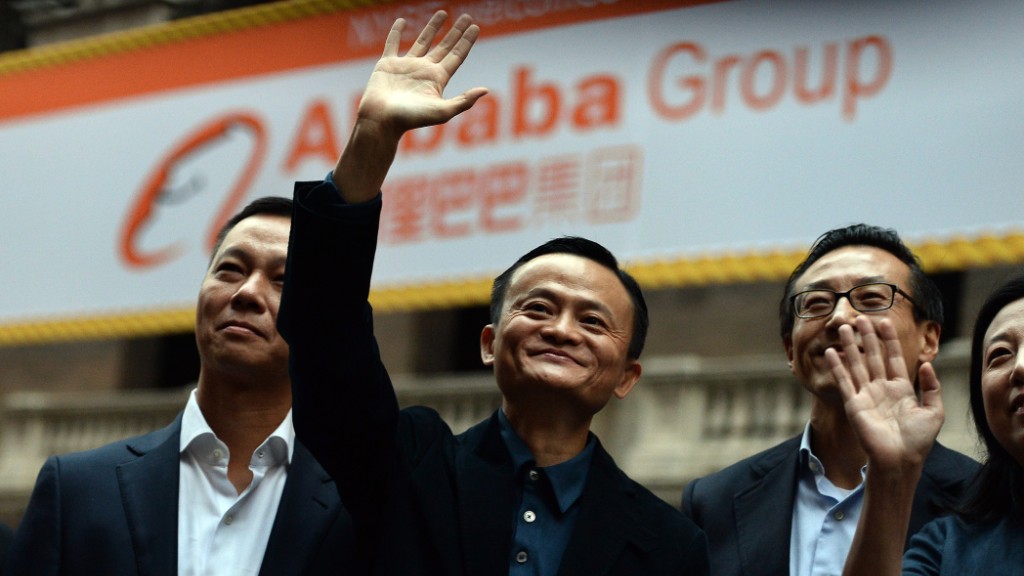 Jack Ma built Chinese e-commerce firm Alibaba into an industry giant, but he doesn't shop online.
"I don't shop online, but my wife buys everything at home," Ma said during an interview at a Wall Street Journal tech conference in Laguna Beach, Calif. on Monday. "We buy sea crabs, fresh crabs, all kinds of things."
Ma's surprising lack of online shopping experience doesn't seem to have impacted his business savvy. In September, Alibaba (BABA) went public with the largest IPO in history. And Ma -- who once was an English teacher making $20 an hour -- is now China's richest man.
Related: Battle of the billionaires
"You've made more money in Alibaba in the last 90 days than Amazon (AMZN) has made in the last 20 years," said Dennis Berman of the Wall Street Journal, who interviewed Ma. "That's actually true."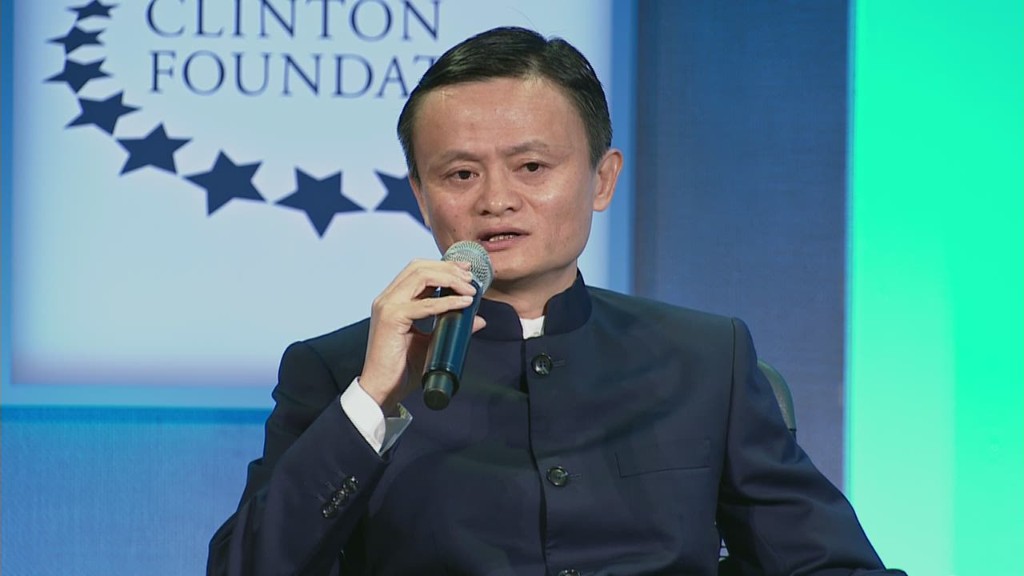 But Ma is far from complacent. In fact, the entrepreneur said he's always looking about a decade ahead.
So what's in the future for Ma, Alibaba, and China?
Related: China is real winner from Alibaba IPO
Ma raised the possibility of working with Apple (AAPL), saying that he's "very interested" in a potential partnership between Alipay (his payments company) and Apple Pay.
"I hope we can do something together," he said.
Apple (AAPL) CEO Tim Cook, who took the stage after Ma, said he too would be interested in a collaboration.