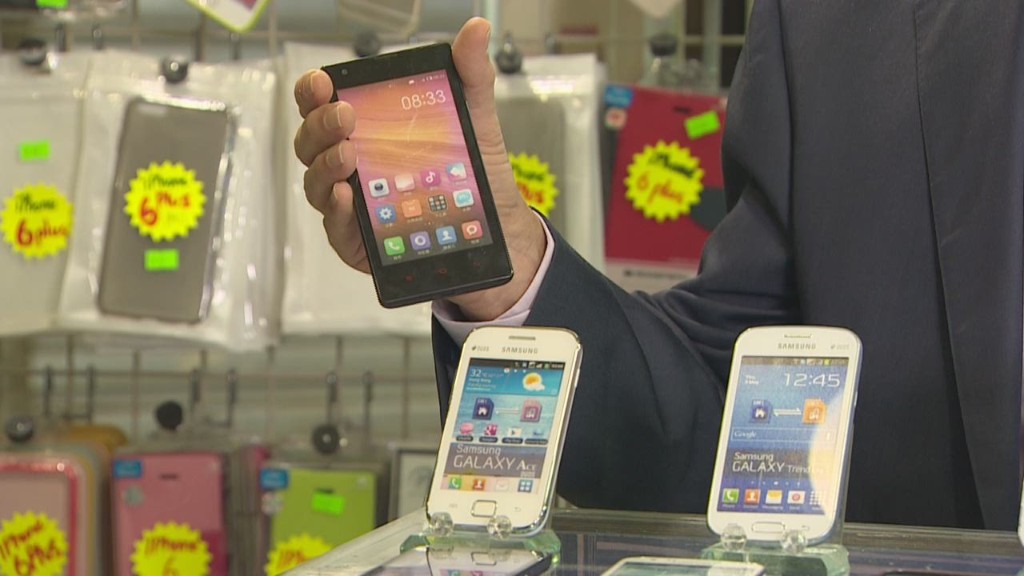 Samsung earnings plunged in the third quarter as the company's smartphone business was squeezed by competitors at both ends of the cost spectrum.
The South Korea-based firm posted operating profit of 4.1 trillion won ($3.9 billion) for the third quarter -- a 60% decline from the previous year.
Third quarter sales were also lower than the previous year, falling nearly 20% to around 47.5 trillion won ($44.6 billion).
The earnings report was actually stronger than analysts had expected, pushing Samsung shares trading in Seoul up by 2%.
The company blamed the lackluster performance on weakness in its smartphone business, which has lost ground to high-end competitors, including Apple (AAPL). At the other end of the cost spectrum, upstart smartphone makers like China's Xiaomi have also stolen market share from Samsung.
Related: Forget Samsung, Xiaomi is China's new smartphone king
The pressure on Samsung is part of an industry trend, driven by declining margins and growing saturation in the smartphone business. The company has been forced to rely on sales from other parts of its business including semiconductors and other technology to offset smartphone losses.
Samsung said it "cautiously" expects an earnings increase next quarter as it plans to ship more TV products.
Related: Want to invest in Samsung? Good luck!
Mark Newman, a senior research analyst at Sanford C. Bernstein, told CNN before the earnings release that Samsung can regain market share if it acts quickly.
"What Samsung really needs to do is be more aggressive," Newman said. "They've been too arrogant that they could continue to maintain significant market price premium with lower spec products."
-- Andrew Stevens contributed reporting.