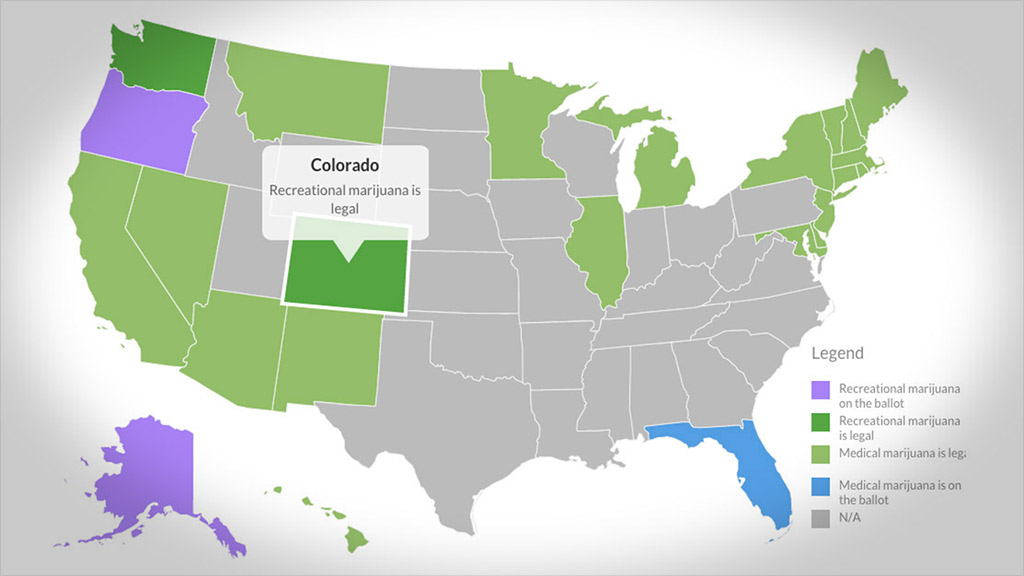 Smoking pot without a doctor's note? Right now that's only legal in Colorado and Washington. But that could change soon.
Voters in Alaska, Oregon and the District of Columbia will vote Tuesday on whether to legalize recreational marijuana.
Proposals in Alaska and Oregon will let adults 21 and older buy up to one ounce of marijuana at a time. They'll also regulate pot retailers much the way they do liquor stores, requiring shops to get a license and pay state taxes on the marijuana they sell.
Washington, D.C.'s legislation, on the other hand, won't actually allow anyone to sell marijuana. But it would make it legal for anyone to possess less than two ounces of pot. If voters approve the measure, it will be up to the D.C. Council to set up a system to regulate businesses and sales.
Alaska, Oregon and D.C. have already legalized medical marijuana, along with 21 other states. Florida is voting on that measure Tuesday.
Related: Colorado's missing marijuana taxes
Advocates say legalizing pot diverts money from drug cartels and puts it into the hands of licensed business owners and, by way of taxation, the state. In fact, Colorado brought in about $38 million in tax revenue on marijuana sales made through August, the most recent numbers available. Some of that is slated for new schools.
Pot will drive more tax revenue, but it also requires regulatory oversight, which adds to a state's expenses. So it's not clear just how much of a financial windfall legalizing it will actually be for states.
For instance, some of the funds raised in Colorado are funding an agency that issues licenses for retailers and growers. Money will also be steered to education programs teaching kids to stay away from drugs.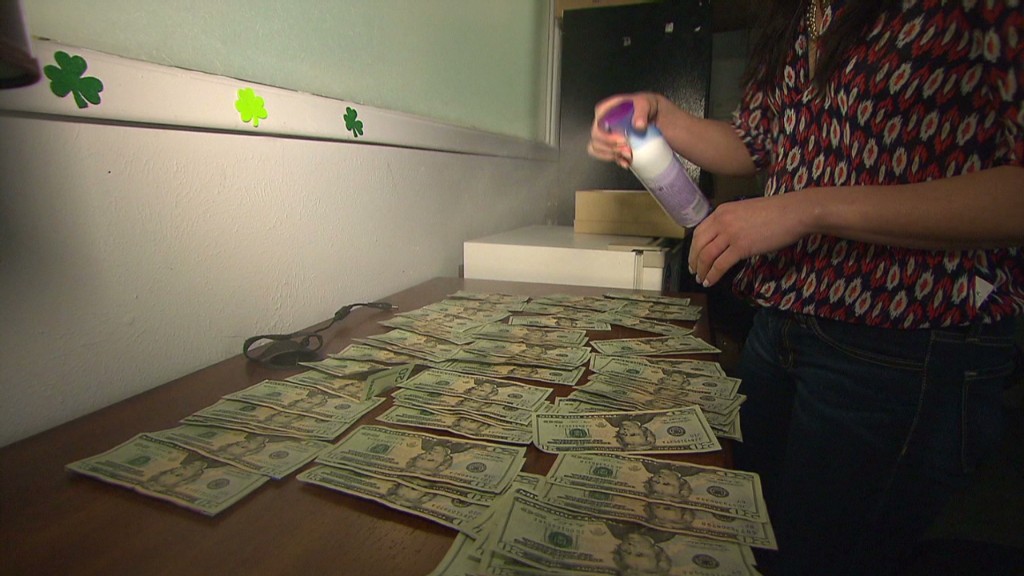 And the black market for pot doesn't go away even when recreational marijuana is legalized, which can also take a bite out of tax revenue. Legal pot is more expensive, since it's taxed, so many people stick with the black market.
Marijuana remains illegal on the federal level, which presents a lot of problems for businesses. Even if it's legal for retailers to sell pot at the state level, pot businesses still have trouble finding banks and credit card companies willing to work with them since those industries are regulated by the feds. Dispensaries in Colorado and Washington often accept only cash and debit cards.
Even if voters approve legalization, business owners in Alaska will have to wait nine months to apply for a license to sell marijuana. In Oregon they'll have to wait until January 2016 to do so.