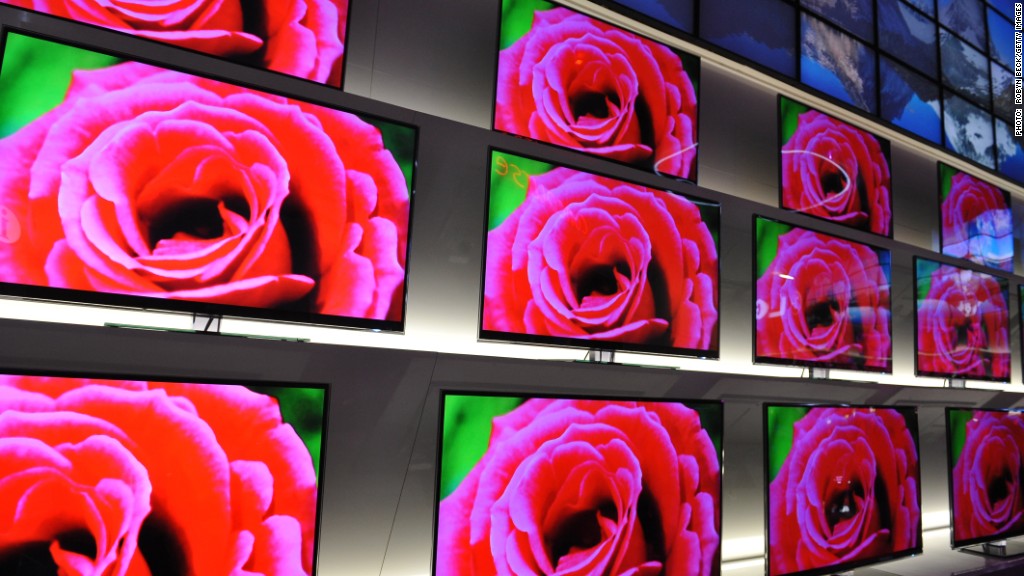 And then there were none.
The last company to make plasma TV screens for U.S. consumers said this week that it would stop production of plasma sets in November. The widely expected announcement by LG has put the final nail in plasma TV's coffin.
Samsung (SSNLF) said earlier this year that it too would stop making plasma screens by November. Panasonic, the only other manufacturer of plasma TVs for U.S. consumers, shut down its plasma screen production in 2013.
As the TV makers sell off their existing plasma TV inventory, tech consultancy IHS expects that plasma TVs will no longer be available in U.S. stores after the 2014 holiday shopping season.
There are still a few Chinese companies producing plasma TVs, but they don't sell their televisions in the United States. They too will likely stop plasma production by 2016, IHS forecasts.
Related: With new TVs, size matters
TV buyers have opted for the less expensive, higher-resolution and lower-energy LCD TV technology over plasma TVs. Once a popular high-end option for HDTV sets, plasma technology has been outpaced by LCD, which includes the super-thin LED TVs.
Plasma TVs are composed of pixels filled with gas that light up in different colors when they're hit with an electrical current. LCD televisions use screens made of liquid crystals that are lit up from behind to create images.
Plasma TVs offered what many considered to be the best picture quality on the market in the past few years, albeit at higher prices than LCDs. They gained favor thanks to their brighter images, warmer tones and wider viewing angles.