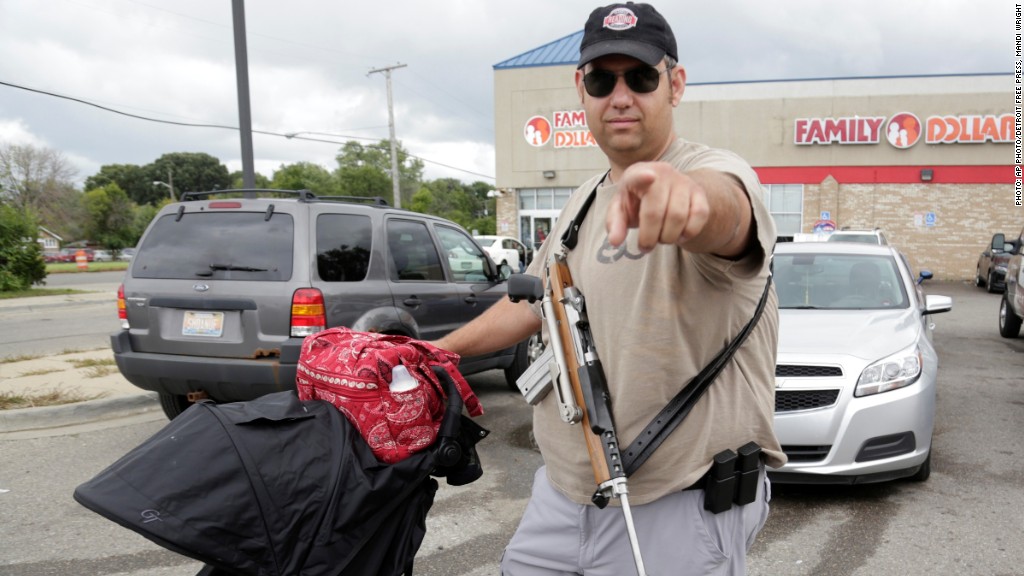 There's a glut of guns for sale in America.
Gun dealers have overstocked, and now they're just selling off the inventory that they have, without ordering much from manufacturers.
Gun sales surged to unprecedented levels following the Newtown massacre of December 2012, driven by concerns about increased federal regulations, particularly against assault rifles.
Back then, Americans were buying AR-15s and AK-47s as fast as retailers could get them, pushing up prices and creating shortages of guns and ammo.
The stores couldn't order them fast enough. But they over ordered and now there are too many guns sitting on their shelves.
Sturm, Ruger (RGR) of Southport, Conn., one of the most prominent gunmakers, reported a plunge in sales and profit this week that sent its stock into a tail spin on Thursday. Net sales over three months went to $98 million from $171 million a year ago.
The share price for its rival, Smith & Wesson (SWHC), also took a dive, as investors went sour on gunmakers.
Related: Meet the mom behind Target's gun ban
Sturm, Ruger makes a wide variety of guns, including M4 and Mini-14 military-style rifles, and sells them to distributors, who sell them to stores. It said "retailers [were] buying fewer firearms than they were selling, in an effort to reduce their inventories and generate cash."
This is quite different from 2013 and earlier this year, when Sturm, Ruger CEO Michael Fifer complained about retailers placing "grossly unrealistic" orders with his company.
Fifer called out "that guy with $25,000 worth of credit line hoping he's going to get $100 million worth of product before the surge ended."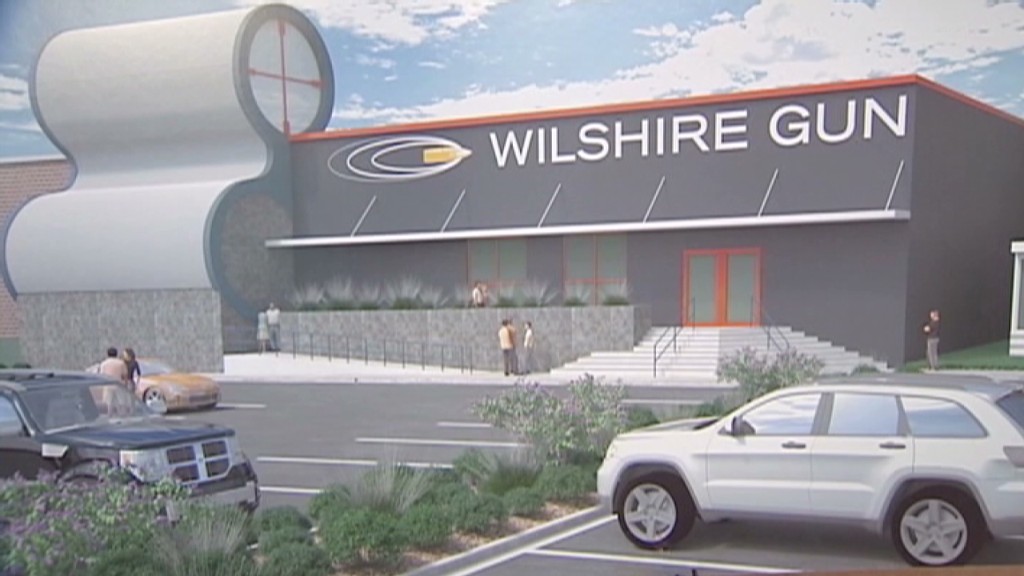 To be sure, consumers are still buying guns.
As measured by FBI background checks, more people want to buy guns. The background checks, which are required for most but not all gun transactions, rose in September to 1.46 million, compared to 1.4 million the year before.
In fact, background checks have risen every month since March, compared to last year.
"We are assuming that inventory issues persist with distributors in the near term," wrote CRT Capital analyst Brian Ruttenbur in a market report. "We believe [Sturm, Ruger] will decrease production in 2015 and let inventory work its way through the channel."
He projected that Sturm, Ruger will "dramatically reduce" production next year to 1 million guns, from 1.9 million this year. In this way, the company can avoid having to hold a fire sale.
"We believe management will hold the line on discounts and therefore preserve margins at reasonable levels," he said.