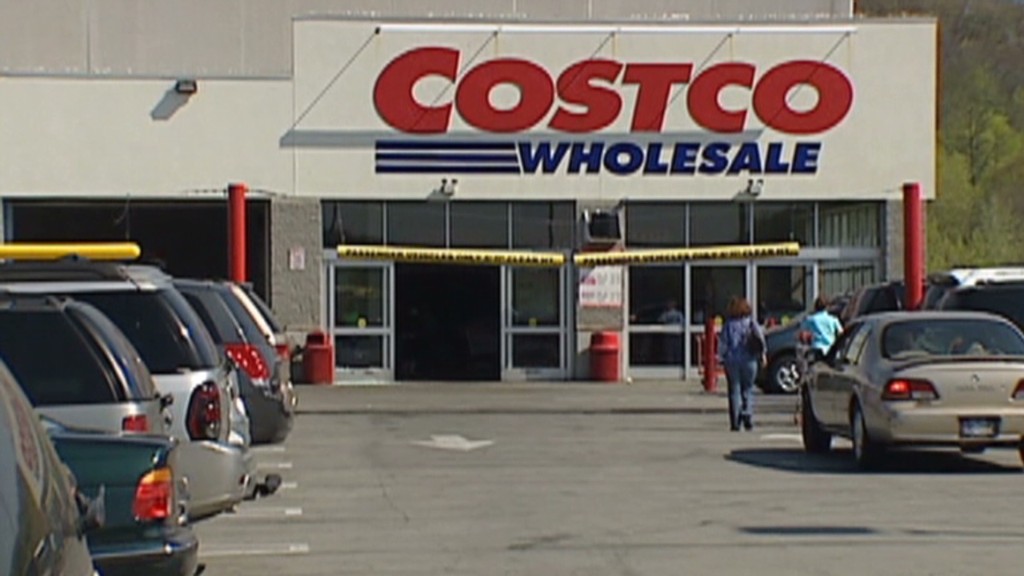 Whether or not to shop on Thanksgiving is a controversial issue, and several major retailers are already taking sides.
For the folks who can't wait for their dinners to digest before they kick off their holiday shopping spree, Macy's and Kohl's will both open their doors on Thanksgiving Day at 6 p.m.
Macy's (M) opened at the same time last year, and said enough shoppers came through its doors to justify continuing the tradition. Kohl's (KSS) is opening two hours earlier than it did last year.
There are also holiday shopping holdouts. Costco (COST), Nordstrom (JWN), Neiman Marcus and GameStop (GME) have all said they won't open on Thanksgiving. They're going to wait and launch their Black Friday deals on, well, Friday.
And many major retail players have yet to reveal their holiday shopping plans, including Walmart (WMT), Best Buy (BBY), Target (TGT) and Kmart (SHLD).
Related: 7 fantasy gifts for 2014 from Neiman Marcus
Last year, Walmart opened at 6 p.m., and Kmart caused a stir with its decision to open its stores at 6 a.m. Thanksgiving Day, without closing at least for a few hours during the traditional dinner time like other stores.
Some workers stage protests about having to working the holiday, but others say they're happy to be hired for the seasonal work and the overtime pay.