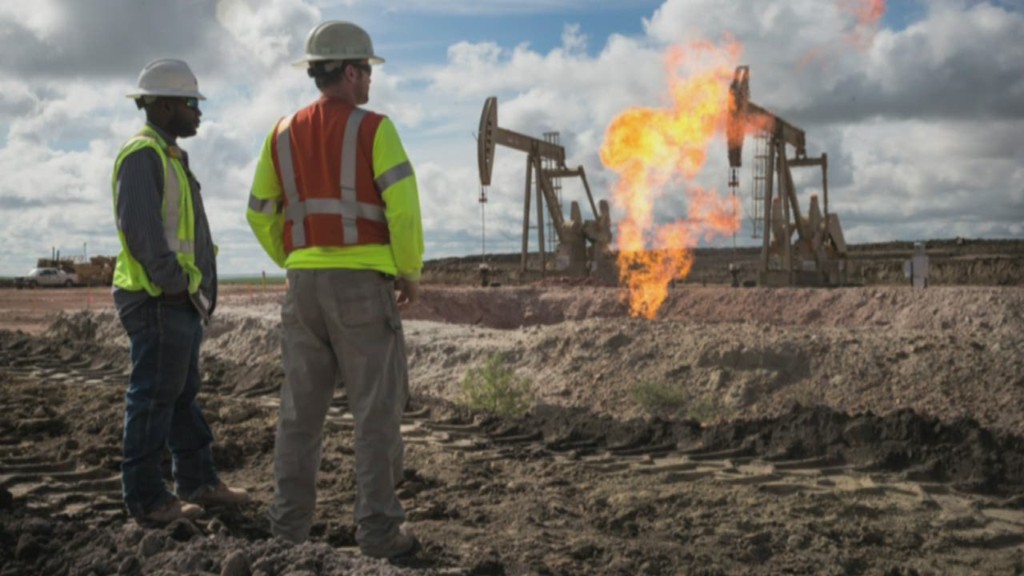 Cheap gas prices have reignited America's love affair with gas-guzzling cars and trucks.
Sales of many SUV's and pickups shot up in October, as gas prices slid to $3 and below in much of the country.
"Customers were waiting for gas under $3 pull the trigger on large vehicles," said Jesse Toprak, chief analyst for Cars.com.
Fiat Chrysler posted a 52% jump in sales of its Jeep SUV brand and a 36% rise in sales of its Ram trucks. Meanwhile sales of its fuel efficient Fiat models were essentially flat.
Related Gas is $3 a gallon or less for most drivers
"Whenever gas prices go down, buyers go out and buy the largest vehicles they can," said Michelle Krebs, analyst with AutoTrader.com.
Even the Hummer H2 saw a jump in sales on the used car market, according to Kelley Blue Book. General Motors (GM) discontinued the line as part of its 2009 bankruptcy.
Related: Average price for gas falls below $3 and is expected to stay there a while
Meanwhile sales of many small, fuel efficient models, such as the electric Chevrolet Volt, tumbled along with prices at the pump. Sales of the Toyota Prius, the best selling hybrid on the market, fell 13.5% for the month.
Hybrid and plug-in vehicles generally cost more than those with traditional gas engines, said Toprak, but "the premium makes less and less sense as gas prices fall."
However there were some fuel efficient cars with strong sales. Many smaller gas-powered cars, like the Chevrolet Cruze and the Honda Fit, also enjoyed strong sales.