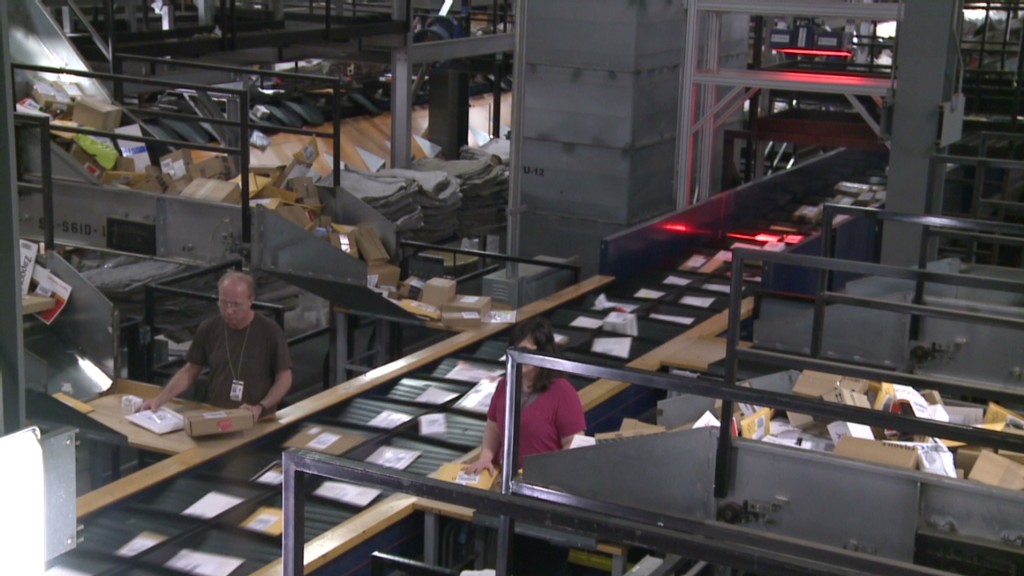 Holiday shipping became a fiasco last year when many packages didn't arrive in time for Christmas.
Retailers and shippers alike appear determined to avoid further delivery disasters this year. But that won't be easy, since Americans are expected to do even more shopping online than they did last year.
Online spending will jump by $10 billion in 2014, according to a report released Monday by Forrester Research, up 13% from last year.
The National Retail Federation estimates that online sales will increase between 8% and 11%, roughly in line with Forrester.
About 3.4 million new shoppers are expected to drive up online spending, according to the research firm. The growing number of smartphones and tablets will make it even easier for people to simply click and buy.
The preparations begin
Shippers are bracing for a busy season.
The U.S. Postal Service expects to deliver a staggering 15.1 billion cards, letters and packages, up slightly from last year.
UPS (UPS) said it expects to deliver 585 million packages in December, up 11%. It also said shipments will peak on the Monday before Christmas when it expects to make 34 million deliveries -- double the company's normal daily load.
UPS has also bolstered its capacity by preparing what it calls "mobile delivery villages," which are modular facilities that can expand existing shipping centers, as well as hiring 95,000 temporary workers.
FedEx (FDX) expects to make 290 million deliveries between Black Friday and Christmas, up nearly 9% over last year. Its team includes 15 full-time meteorologists in its global operations control center who help the company avoid weather-related delays.
It will also hire 50,000 seasonal workers.
Amazon (AMZN) has also expanded its network of shipping and fulfillment centers, and is adding 80,000 temporary employees.
Amazon stumbled on its promise of Christmas delivery last year, and, along with UPS, apologized for delays and offered $20 gift cards to customers whose orders didn't arrive on time.