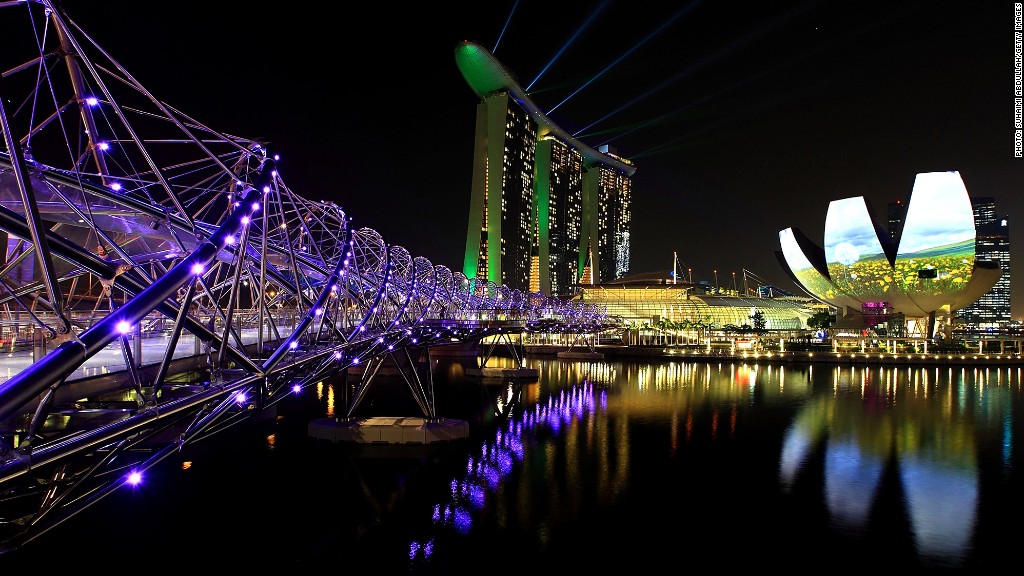 It only takes two and half days to get a business permit in Singapore.
No wonder, then, that the tiny island nation tops the World Bank's ranking of the best places to do business in the world -- for the ninth year in a row. New Zealand and Hong Kong ranked second and third on the list.
The report notes that business owners in Singapore spend an average of 82 hours a year trying to resolve tax issues. That's half as much as the 175 hours that business owners spend dealing with tax issues in the U.S., which ranked seventh on the list.
It praises New Zealand for an efficient planning system that makes it easy for people to get a business off the ground and cites Hong Kong's low corporate tax rate.
Switzerland entered the top 20 for the first time after it passed new rules protecting minority shareholders.
The good news is that 80% of the 189 countries the World Bank ranked have improved their scores since last year.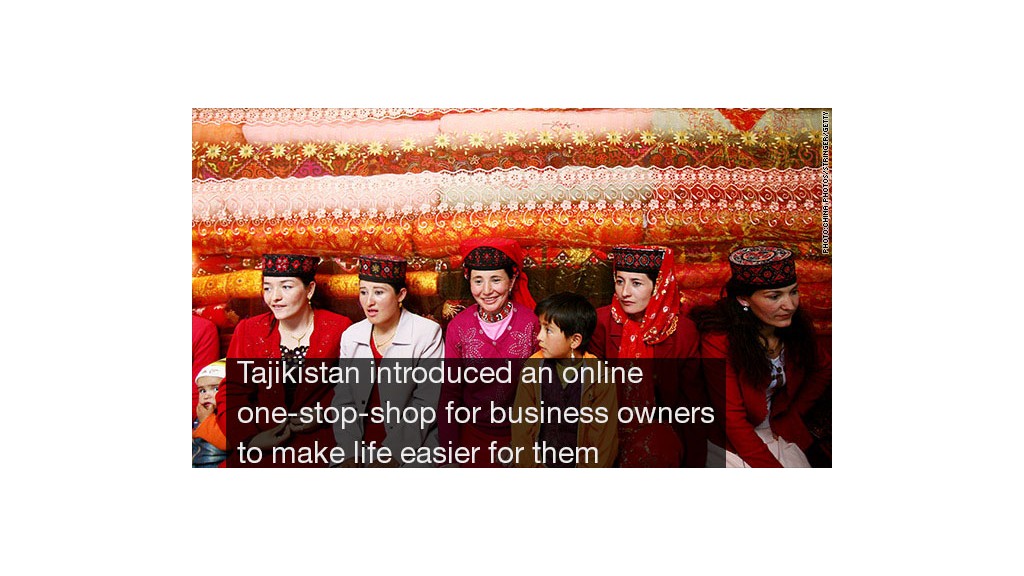 Tajikistan, Benin and Togo are three countries that showed the most improvement.
Benin, which jumped 16 spots to number 151, passed new laws protecting minority shareholders, while Togo climbed 15 spots to 149, after making it easier to get a construction permit. Tajikistan moved up nine spots to 166.
Here are the top 10: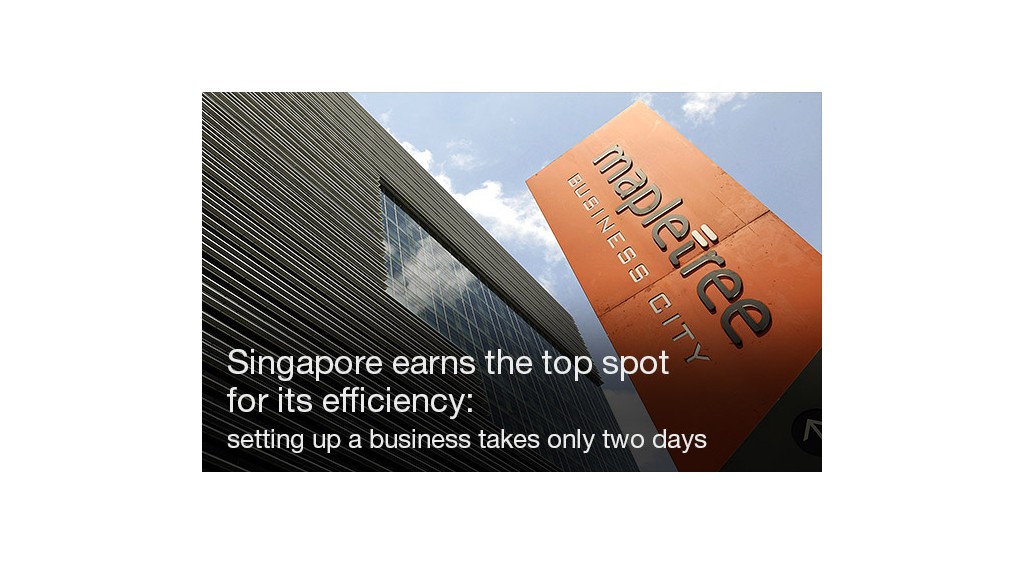 1. Singapore
2. New Zealand
3. Hong Kong
4. Denmark
5. Korea
6. Norway
7. United States
8. United Kingdom
9. Finland
10. Australia