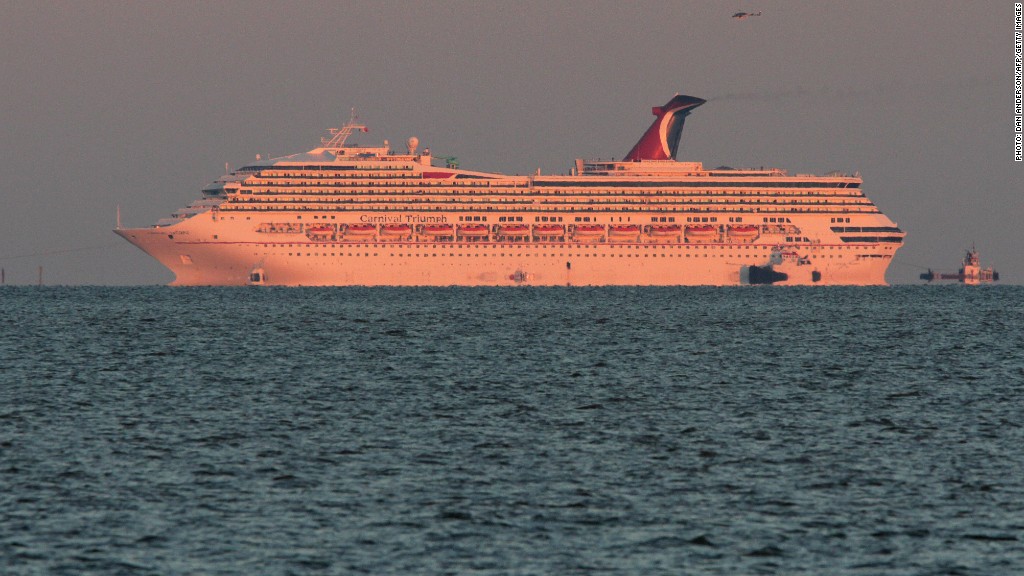 It's getting easier than ever to stay on the grid in the middle of the ocean.
Carnival Cruise Lines (CCL) unveiled a long-range broadband system Monday designed to jumpstart Internet connections on its 101 ships.
Passengers have had access to spotty satellite-based Internet for years, but Carnival says the new system will offer smoother connections and the ability to engage in bandwidth-intensive activities like streaming video.
Related: The best time to book your holiday flight is...
Ramon Millan, chief information officer for the company, said Carnival faced a technical challenge similar to that of the airline industry, which has been gradually increasing the in-flight Wi-Fi speeds available to passengers.
"It's a ship, and it's moving in the middle of the ocean where there's no infrastructure, so we have to be creative," he said.
The new system works by toggling between port-based Wi-Fi, satellite Internet, and "long-range" Wi-Fi that uses land-based antennas to establish a connection when ships are within 40 miles of shore. The resulting speeds are 10 times faster than what the cruise line could previously offer.
Related: How much should you tip housekeeping? A travel tipping guide
Millan said Carnival developed the system in part to appeal to younger travelers "who have made connectivity and social media an everyday part of their lives."
"Our guests are looking for different experiences when they cruise -- some are interested in disconnecting, and others are interested in staying in touch with their world back home," he said.