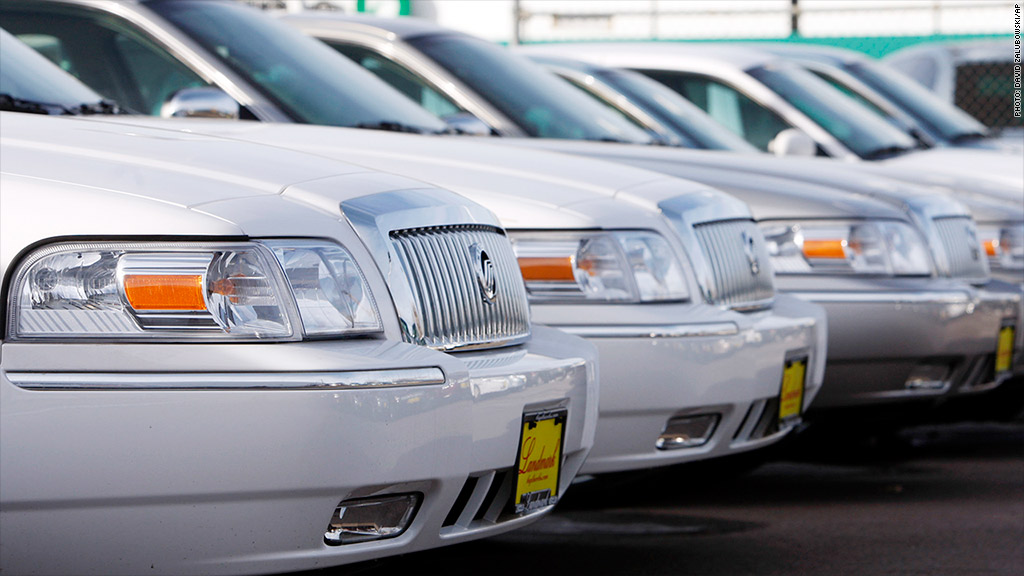 Oops.
Ford said Tuesday it is recalling nearly 40,000 cars to repair a problem that it created when fixing a previous recall.
The cars at issue are the Ford Crown Victoria, Lincoln Town Car and Mercury Grand Marquis. They have a steering shaft that could break, causing a loss of steering. Ford (F) said it is aware of one accident in one of the cars it had fixed, but said no one was injured.
The previous recall covered 355,000 cars. It was announced in August and owners were notified of the problem in October. Ford said that after making the repairs, it discovered the way it had fixed them was "improper."
Related: Fix for exploding airbags may be more deadly than the problem
Ford also announced four other recalls Tuesday. One covers 135,000 Ford Flex and F-150s with a passenger seat airbag problem: It may not deploy for an adult because the safety system mistakenly thinks no one, or a child, is sitting there.
The company also recalled 27,600 Ford Transit Connect cars to fix a problem with fuel lines that could lead to a fire; nearly 1,000 F-150s for a brake pedal position problem; and about 90 Transit vehicles for a problem with its fuel filter that could lead to engine stalls. Ford is not aware of any accidents or injuries.