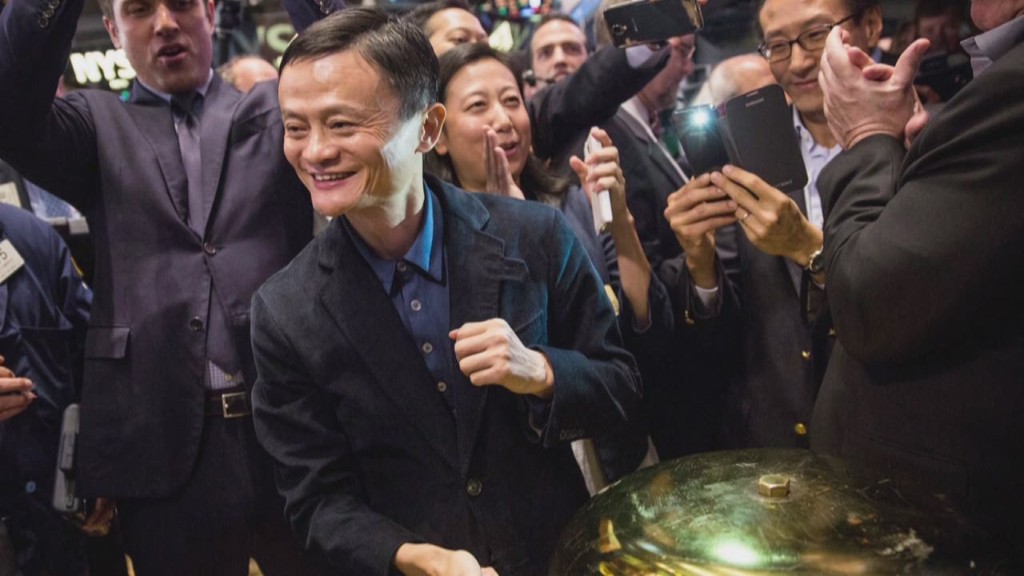 Alibaba's quest for global ecommerce domination is right on track.
The Chinese Internet conglomerate had 307 million annual active buyers on its retail marketplaces at the end of September, a jump of 52% from the same period last year. That's a gain of 105 million users, which is equal to roughly one third the population of the United States.
The figures were revealed in Alibaba (BABA)'s earnings report Tuesday, its first as a public company since the record-setting September IPO. Shares rose almost 3% in afternoon trading.
Related: Alibaba now worth more than Wal-Mart
The company also stepped up its mobile game last quarter, having added 91 million active mobile users since the third quarter of 2013. And it's actually making money of those customers, with mobile revenue skyrocketing over 1,000%.
Alibaba's overall revenue soared 54% to over $2.7 billion, which was better than Wall Street forecasts of $2.6 billion. The company earned 45 cents per share, which was in line with expectations.
The company also shelled out a bit more on sales and marketing expenses, which ate into its revenue pie. Alibaba said the increase was due to heavy advertising spending to promote the online marketplaces in China.
Henry Guo, an analyst with JG Capital, said investors are concerned about slightly thinner margins in the third quarter in contrast to a year ago. And he thinks there's a sense that Alibaba's management is more focused on growing revenue and market share than improving the bottom line right away.
Still, he said Wall Street is by and large impressed by the earnings report.
Related: Alibaba auctions China's seized treasure
Alibaba shares have been bid up since its IPO in anticipation of strong earnings. The stock is up over 10% from its first day closing price, and trades at 45 times forecast earnings for the fiscal year ending in March 2015.
How Alibaba makes money
The company's largest digital marketplace -- Taobao -- allows consumers to buy directly from small businesses. Tmall, Alibaba's other major marketplace, connects larger brand retailers to consumers.
Related: Battle of the billionaires: Jack Ma vs. Warren Buffett
Alibaba makes money on Taobao by selling advertisements and search placement to retailers. The company takes a commission from the larger retailers on Tmall. The company's fat profit margins are among the best in the industry.
In the run-up to the IPO, Alibaba shelled out billions to expand its digital empire, acquiring a mapping company and making a move into entertainment.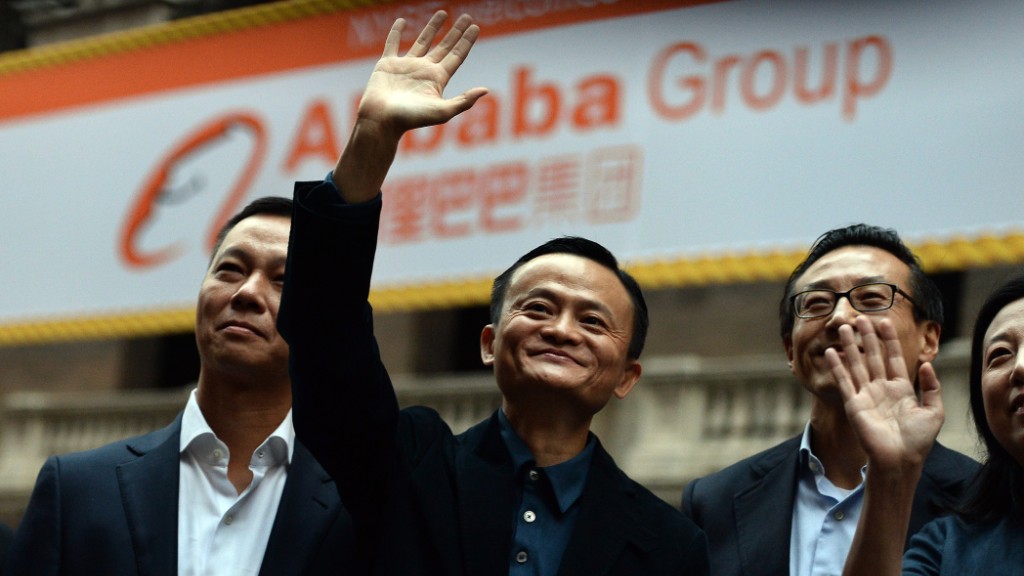 Some analysts argue that Alibaba now needs to concentrate on its core business. While it enjoys a dominant position now, competition is increasing. JD.com (JD), another prominent Chinese e-commerce company that went public earlier this year, is also doing well. And it has the backing of Chinese social media giant Tencent.
All three companies are putting an emphasis on mobile as more and more consumers use smartphones to communicate and shop -- functions that were previously done with desktop computers.
-- CNN's Paul LaMonica and Charles Riley contributed reporting