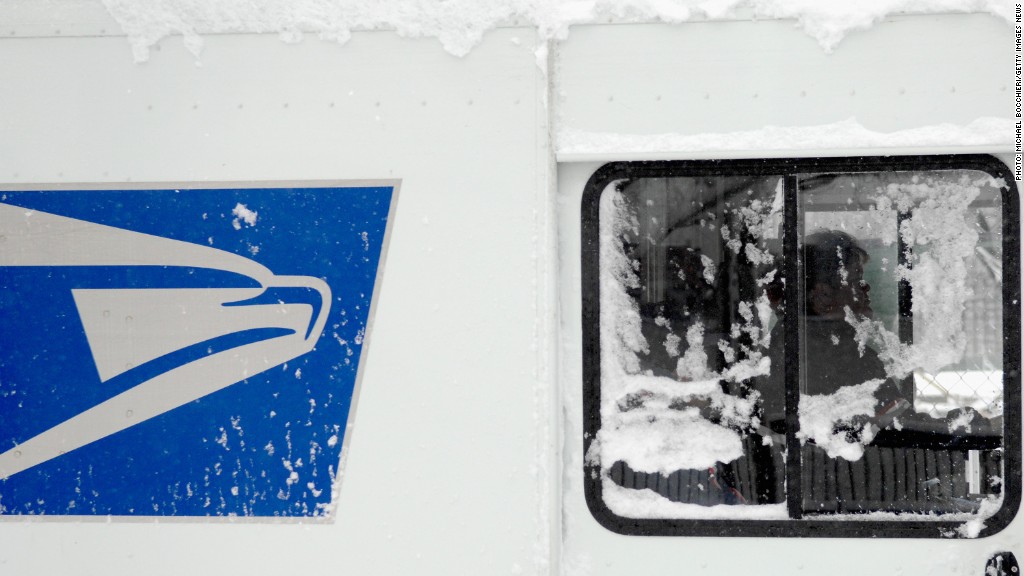 Santa's elves at the U.S. Postal Service will work a bit harder this year.
The U.S.P.S. is expanding its holiday delivery schedule to deliver packages seven days a week in some cities. And with good reason: It expects to handle 15.1 billion cards, letters and parcels this holiday season, including 470 million packages.
That's 12% more packages than last year, thanks in part to more online shopping, the Postal Service said Tuesday.
The additional service will span five Sundays in November and December, starting on November 23. That's up from the three Sundays in December it made deliveries last year.
It also has a special arrangement with Amazon (AMZN) to perform Sunday deliveries.
The Postal Service handles more packages than FedEx (FDX), but fewer than UPS (UPS). Both have announced their own plans to expand capacity, especially after UPS and Amazon failed to deliver many packages in time for Christmas.
Industry groups predict online spending -- the major driver of shipping increases -- will grow between 8% and 13% this season.